SCHOOL CUSTODIAN APPRECIATION DAY: They are the quiet heroes of the school. Custodians are the first to arrive each day, cleans up messes no one dares to touch and befriends everyone that passes by. Take a moment to thank the Custodians today for making us sparkle and shine, while keeping us healthy and safe!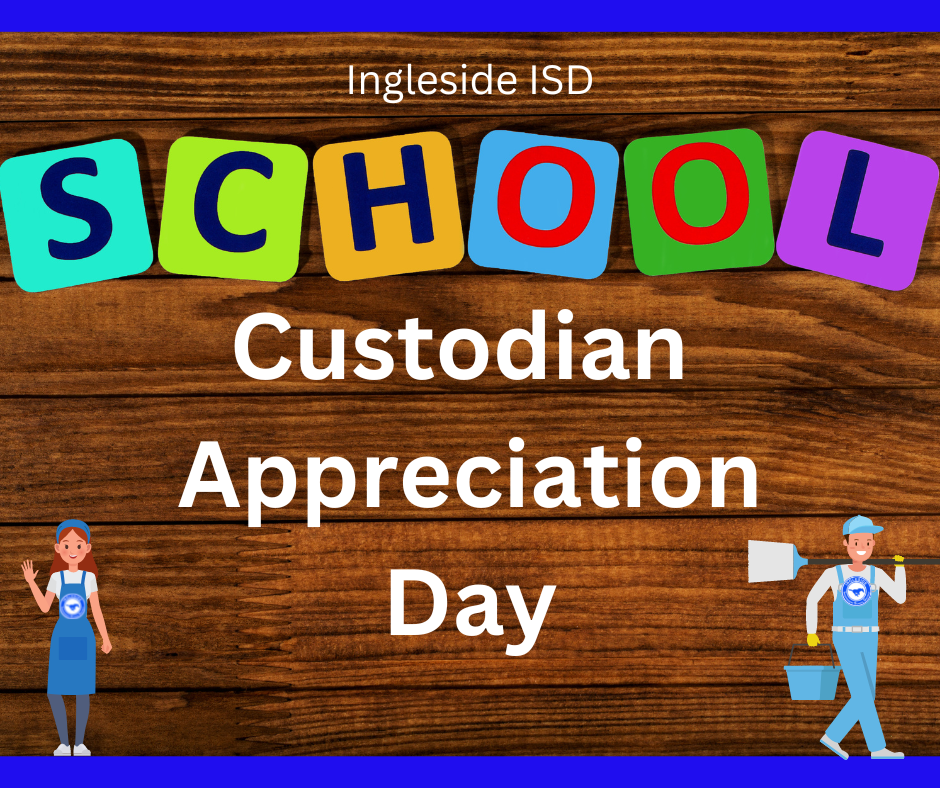 October is National Principals Month! This month honors Principals for their significant impact on the success and well-being of our nation's students, which includes all Mustangs at Ingleside ISD. #ThankAPrincipal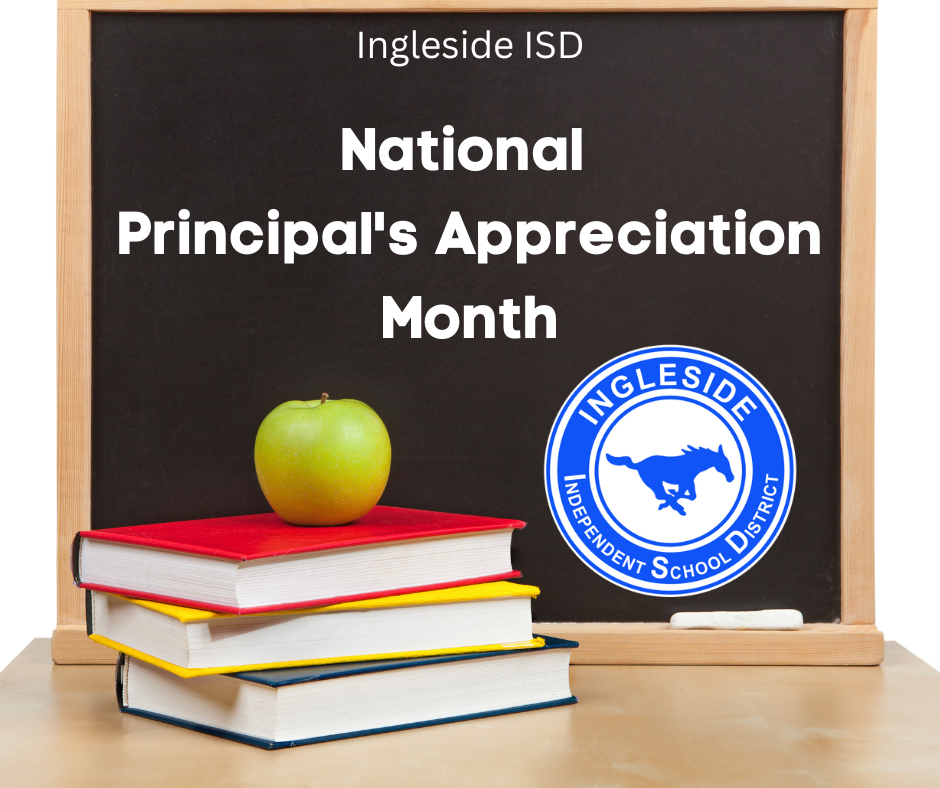 REMINDER: There will be no classes for students on Friday, September 30th. Classes resume on Monday, October 3rd.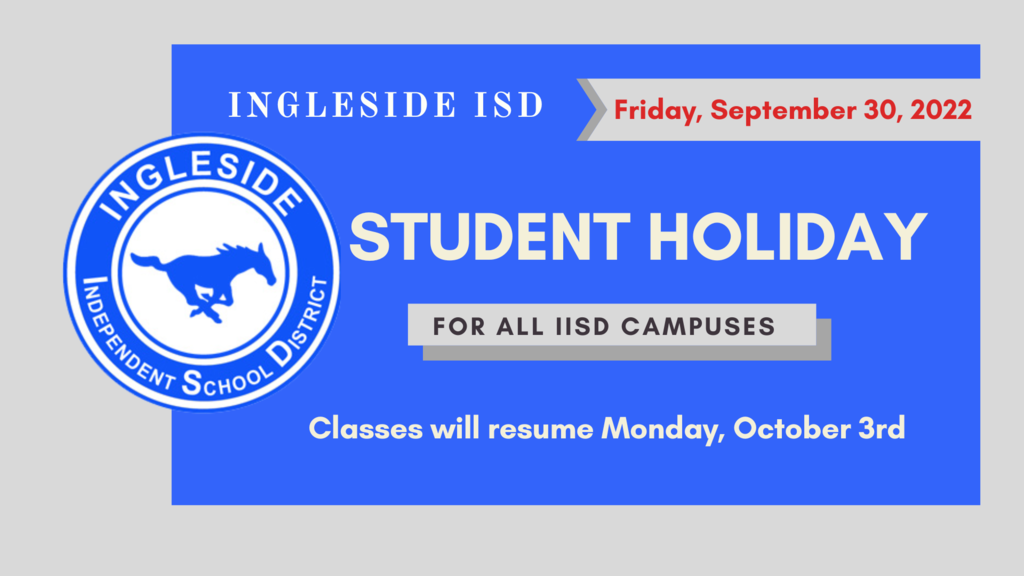 HOMECOMING PARADE: The community support from Ingleside Mustang fans was felt throughout the stadium as we showed up and showed out all the blue and white spirit! GO MUSTANGS! 💙🤍🐴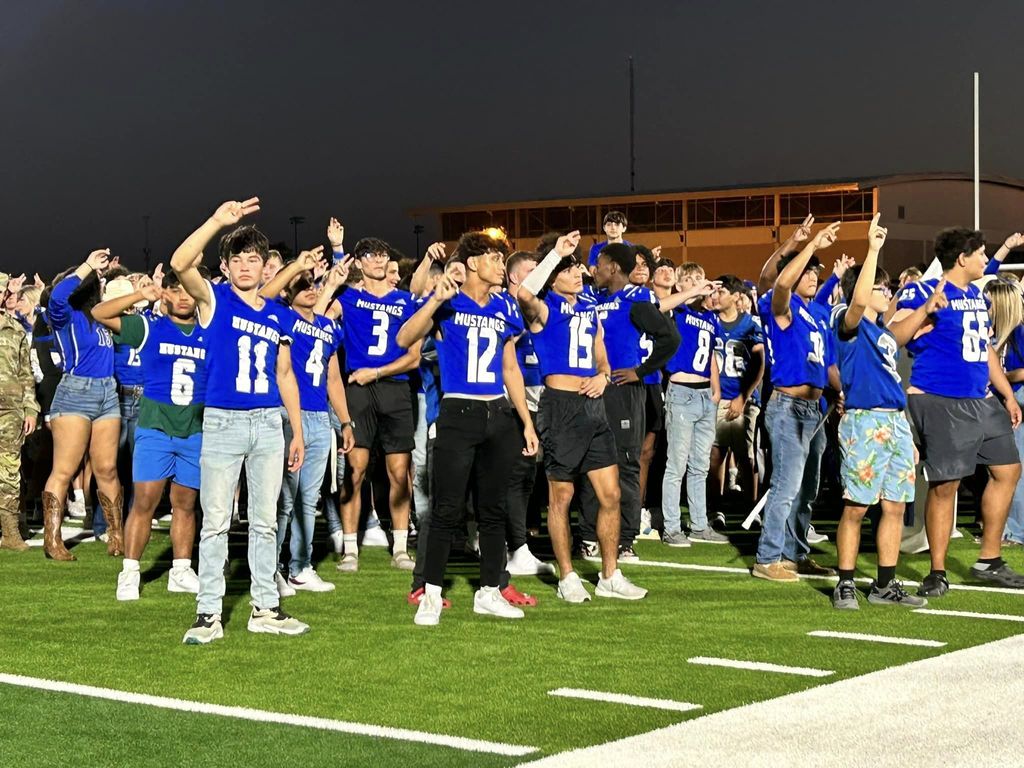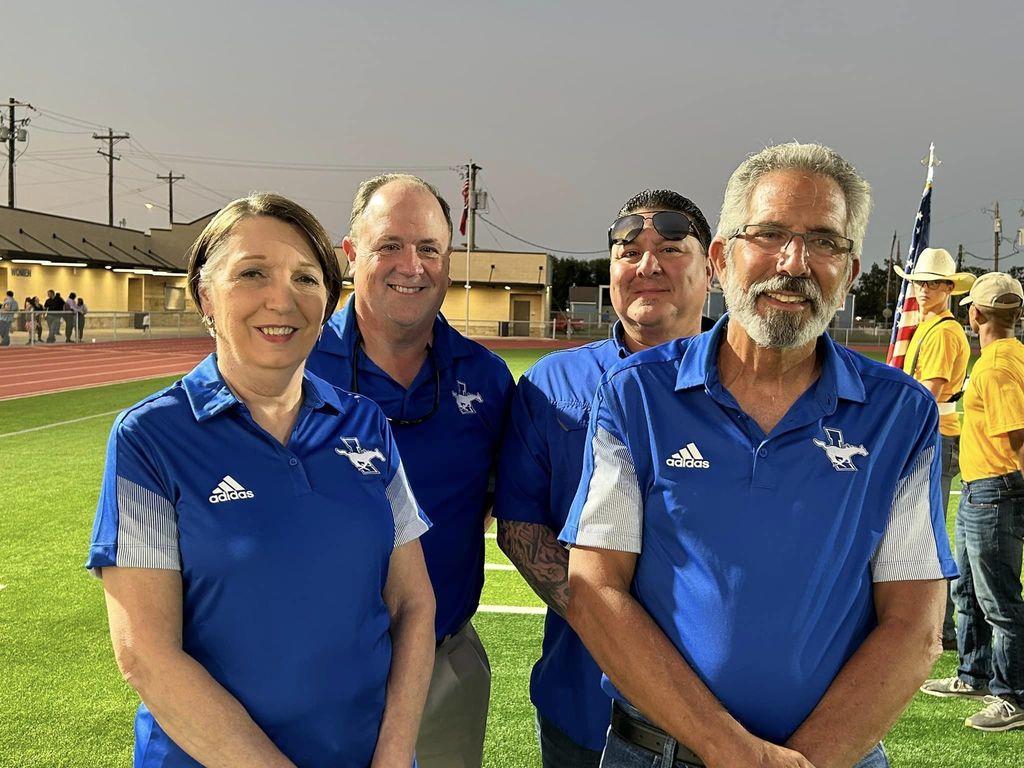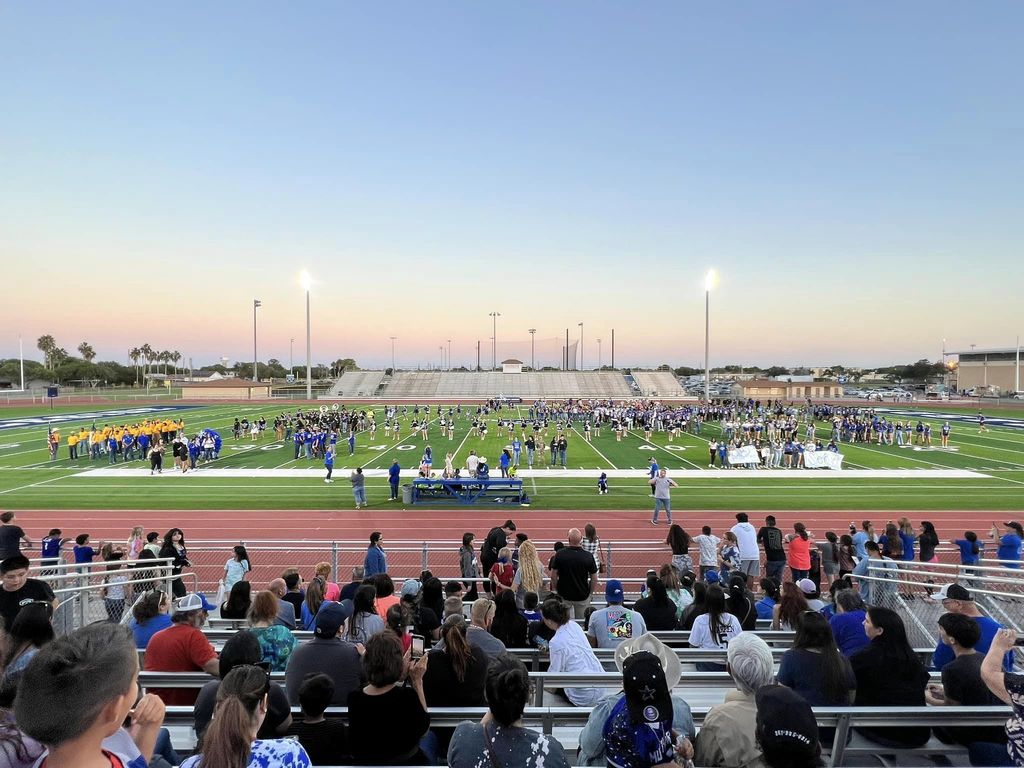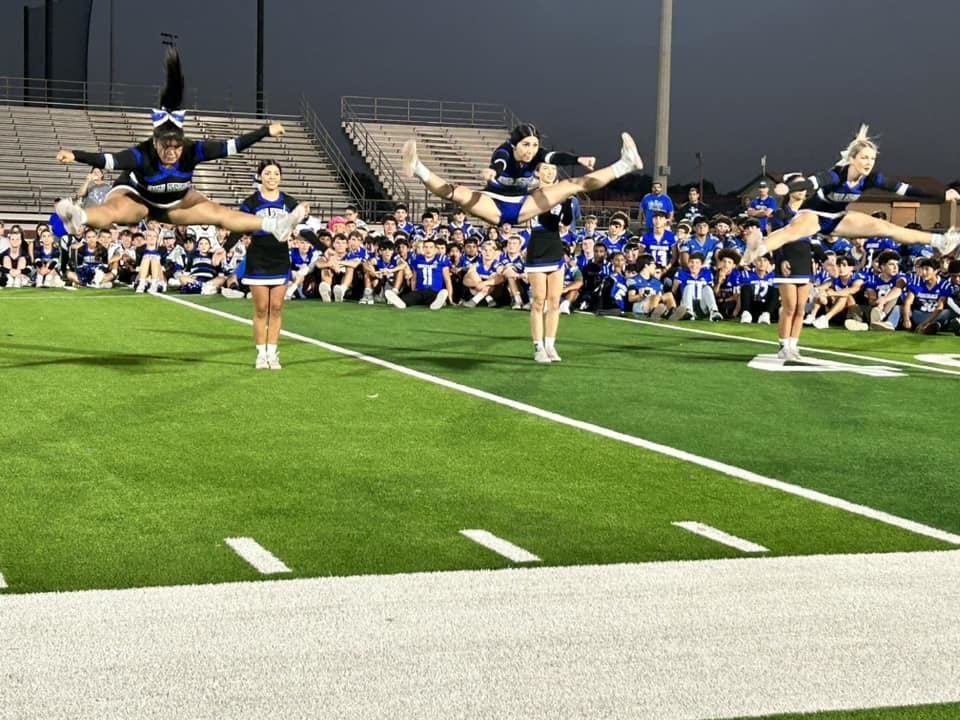 HOMECOMING FESTIVITIES: Make plans to help us celebrate Homecoming during our Community Pep Rally on Wednesday, September 28th! 🐴💙🤍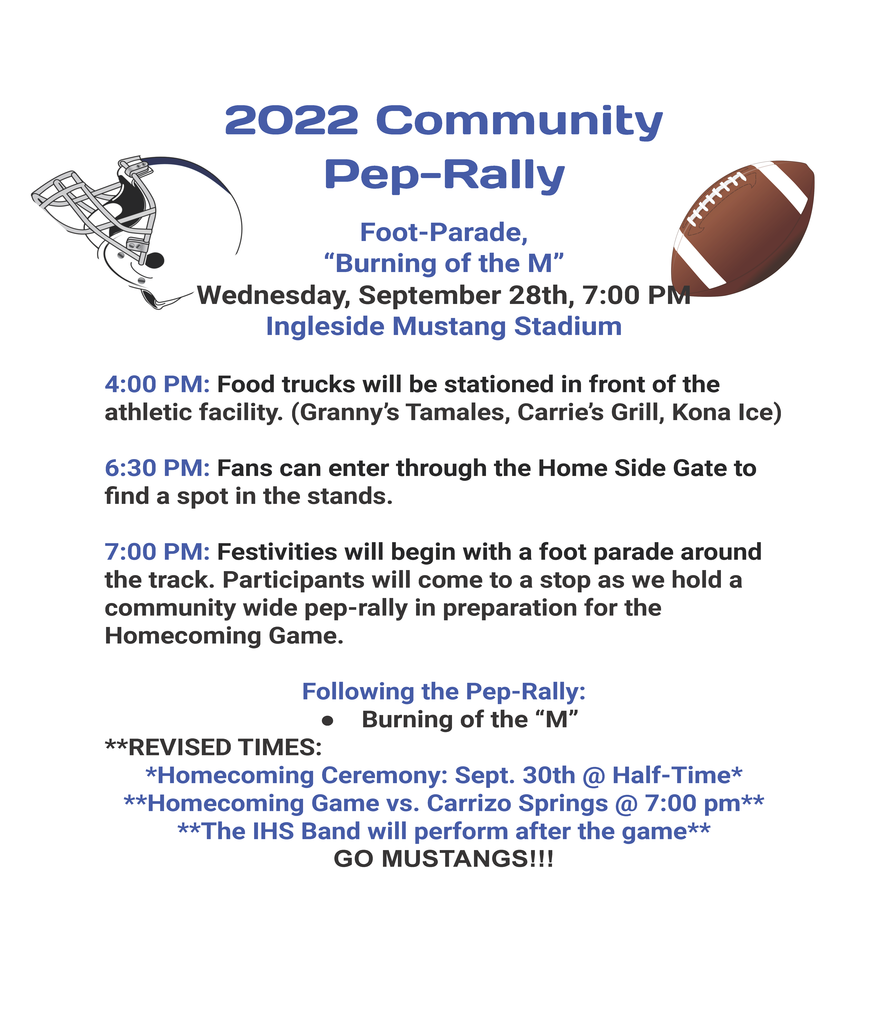 👩‍🔬👨‍🚀🔭🧬 IHS STUDENTS SPACE CAMP BOUND: Executive Level Representatives and the CEO from Marine Well Containment Company visited Ingleside High School and announced that students have an opportunity to be selected to attend Space Camp in Huntsville, Alabama! Through an essay contest and STEM project submission, two students will be announced in Jan 2023--ALL expenses paid! The competition, offered ONLY to Ingleside High School students, was designed by MWCC to promote and enrich STEM learning. Presenters also gave an overview on careers in STEM, why it is important for the Coastal Bend area, and highlighted the company's plans to prepare the next generation of STEM professionals.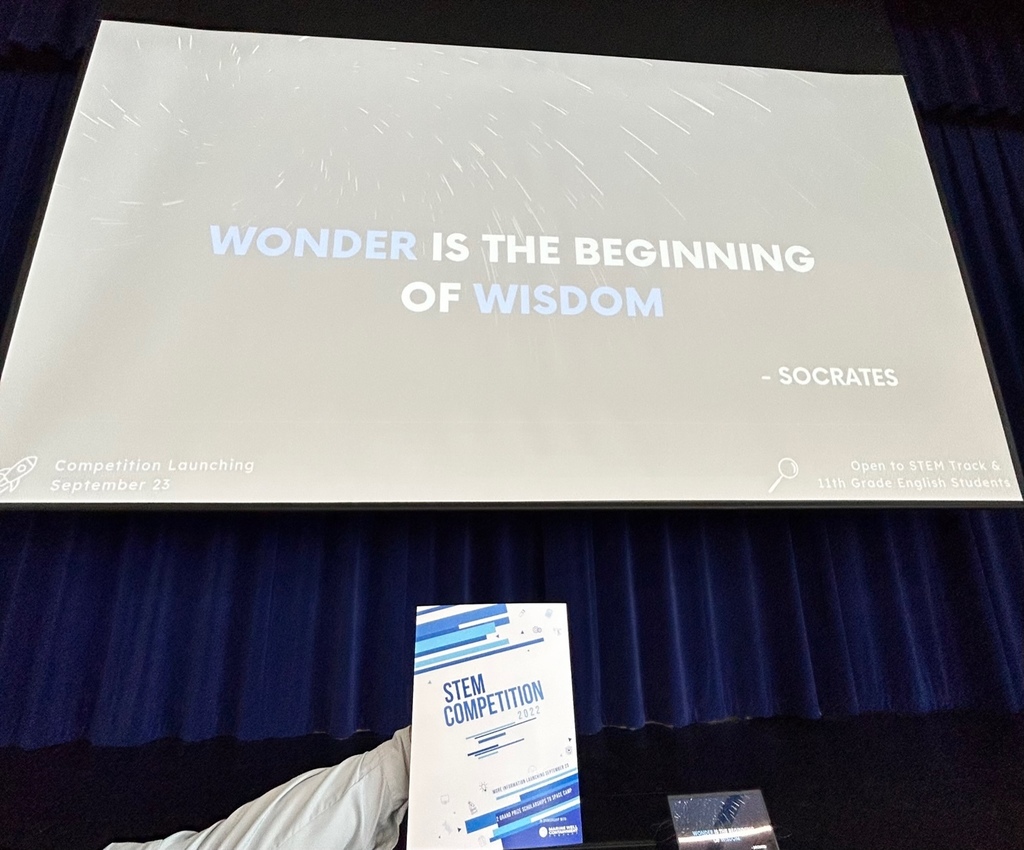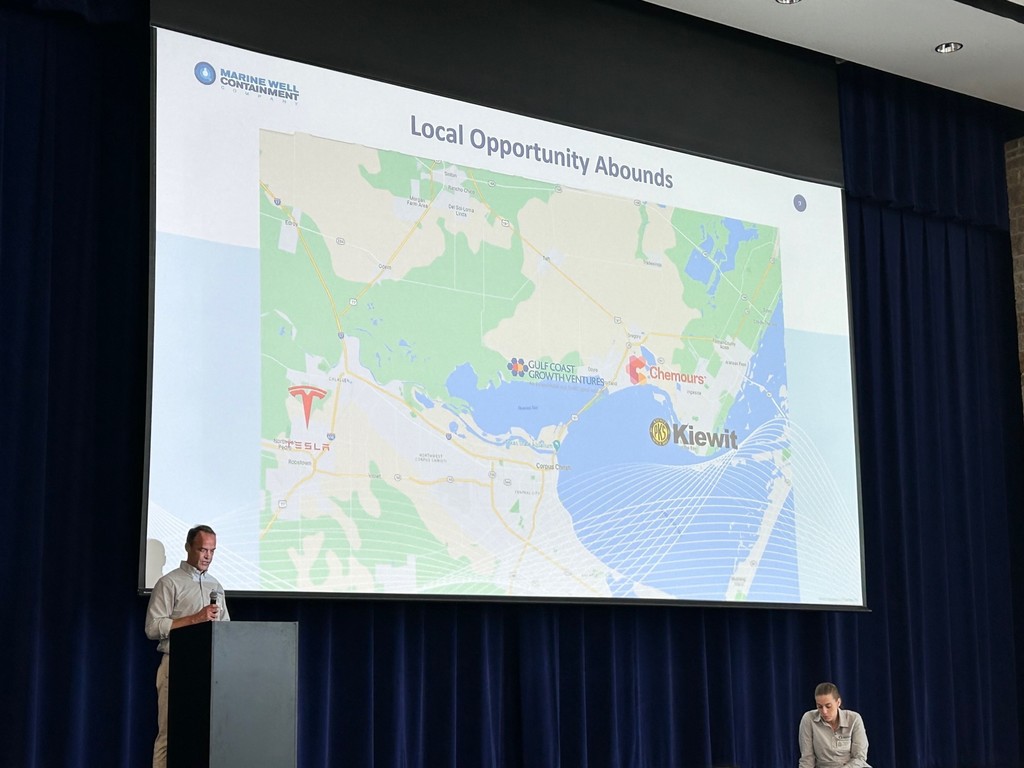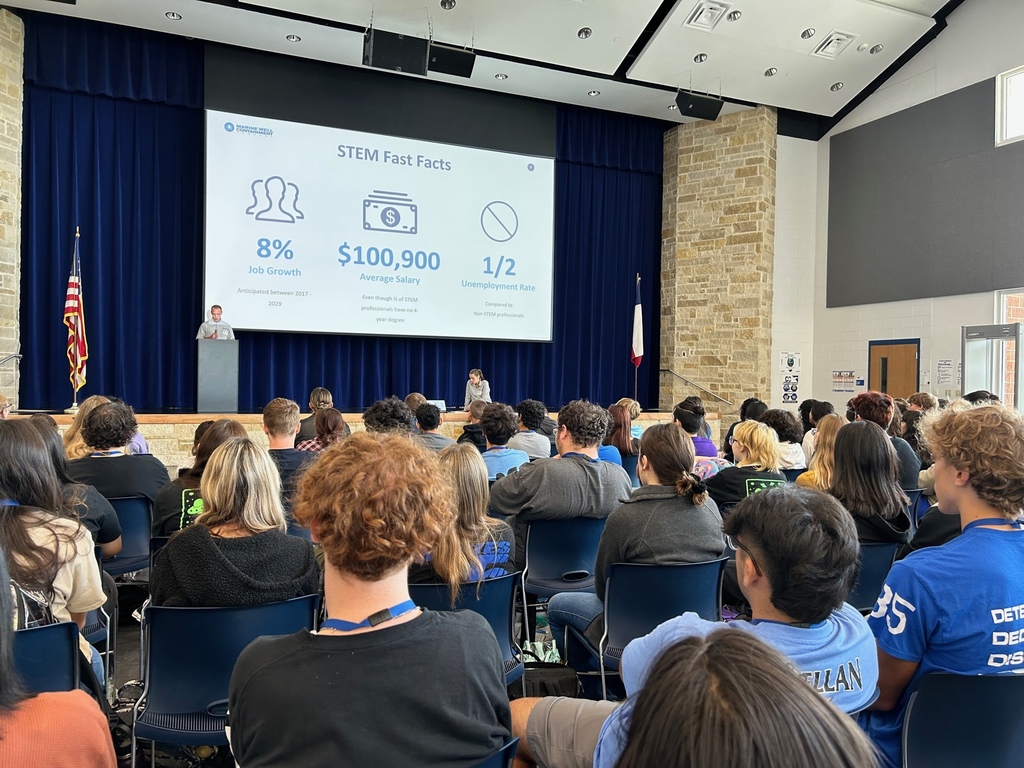 A Blood Drive with the Coastal Bend Blood Center will take place at Snap Fitness on Tuesday, October 4th from 3:00 PM - 6:00 PM. Donors will receive a t-shirt and a Tipsy Canvas or Crazy Picasso Coupon, while supplies last.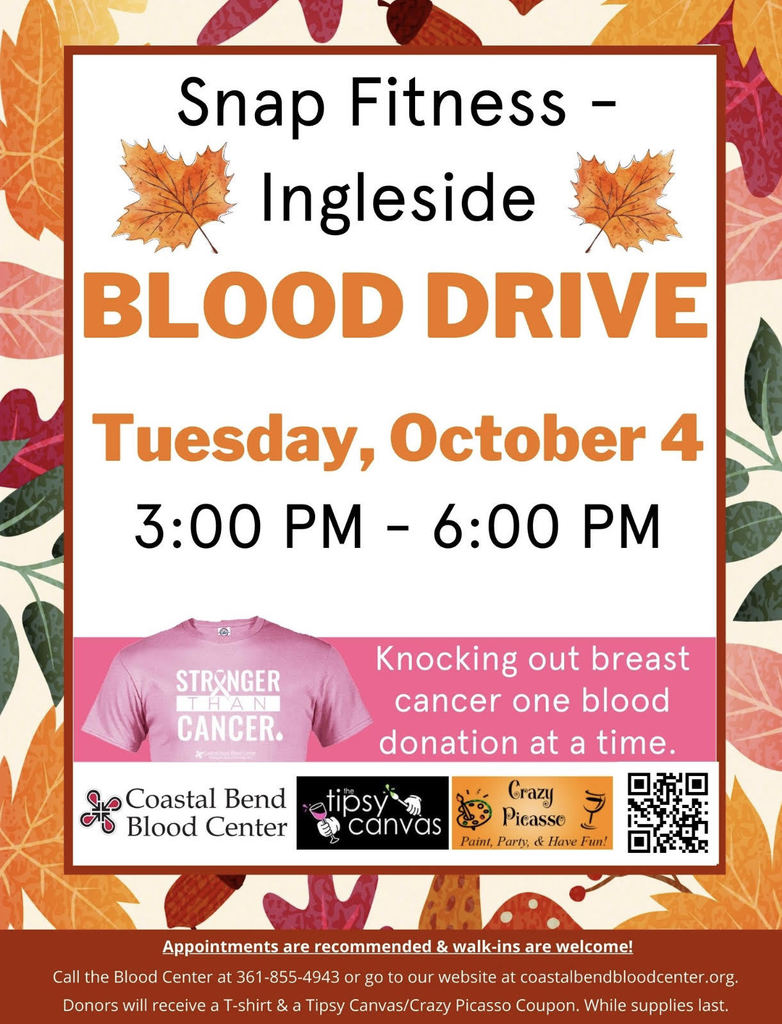 Students at Leon Taylor Middle School had the opportunity to attend the 'YOU Choose! Career Expo' hosted by Workforce Solutions Coastal Bend at the Richard M. Borchard fairgrounds in Robstown. Throughout the day, students explored regional occupation availabilities and met with representatives from various companies to spark thoughts about future career pathways.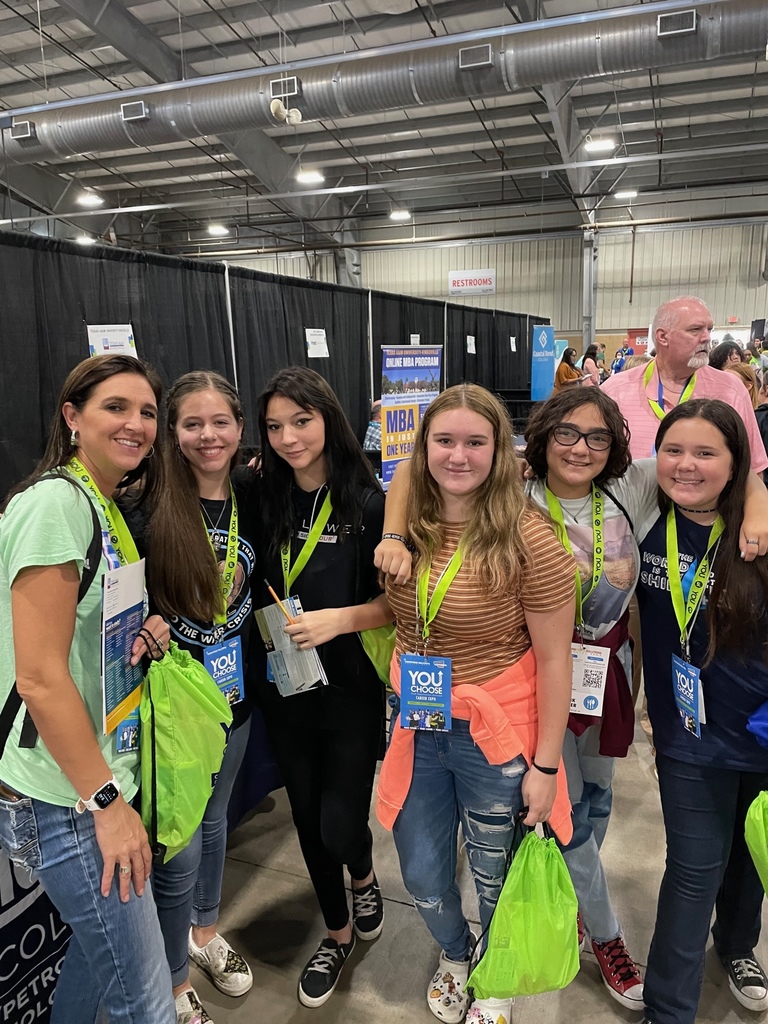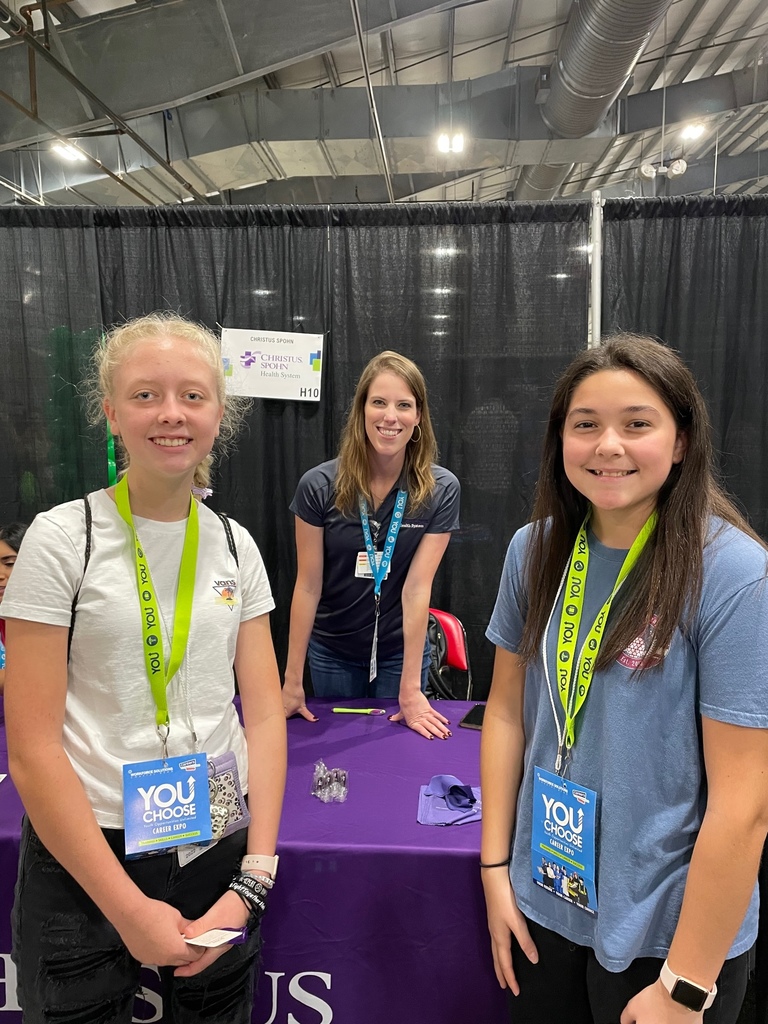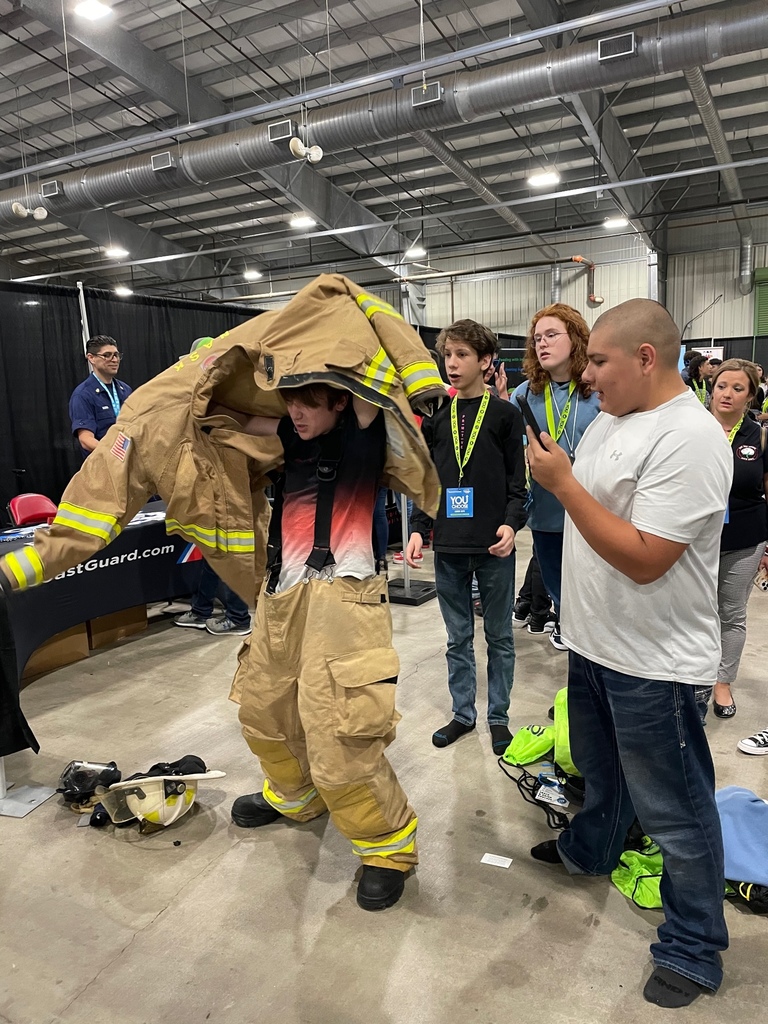 Celebrating our IT Professionals from the Technology Department today. They are our computer whizzes who ensure we have a network that operates flawlessly. As you can imagine, this team is essential to daily school operations and we are so thankful for their dedication to our students and staff!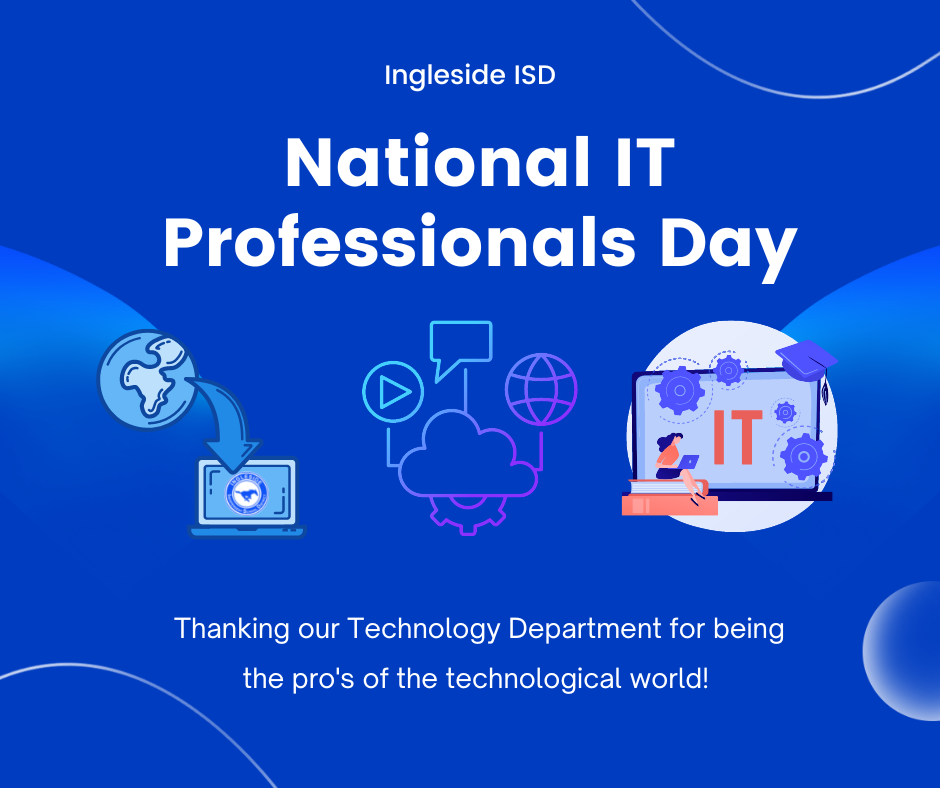 Below are some images of the incredible work that's been done to bring a state of the art facility for IISD students in the Welding Program. We will soon have students in the building with access to 28 welding bays, complete with a classroom learning center, restrooms, and dressing rooms.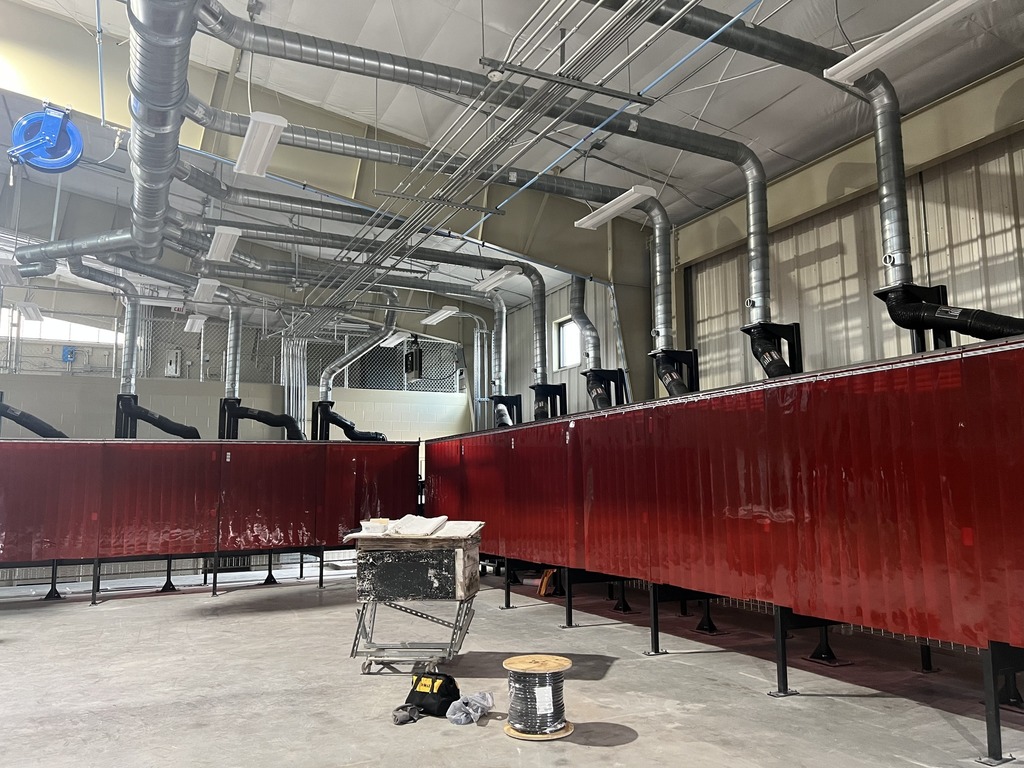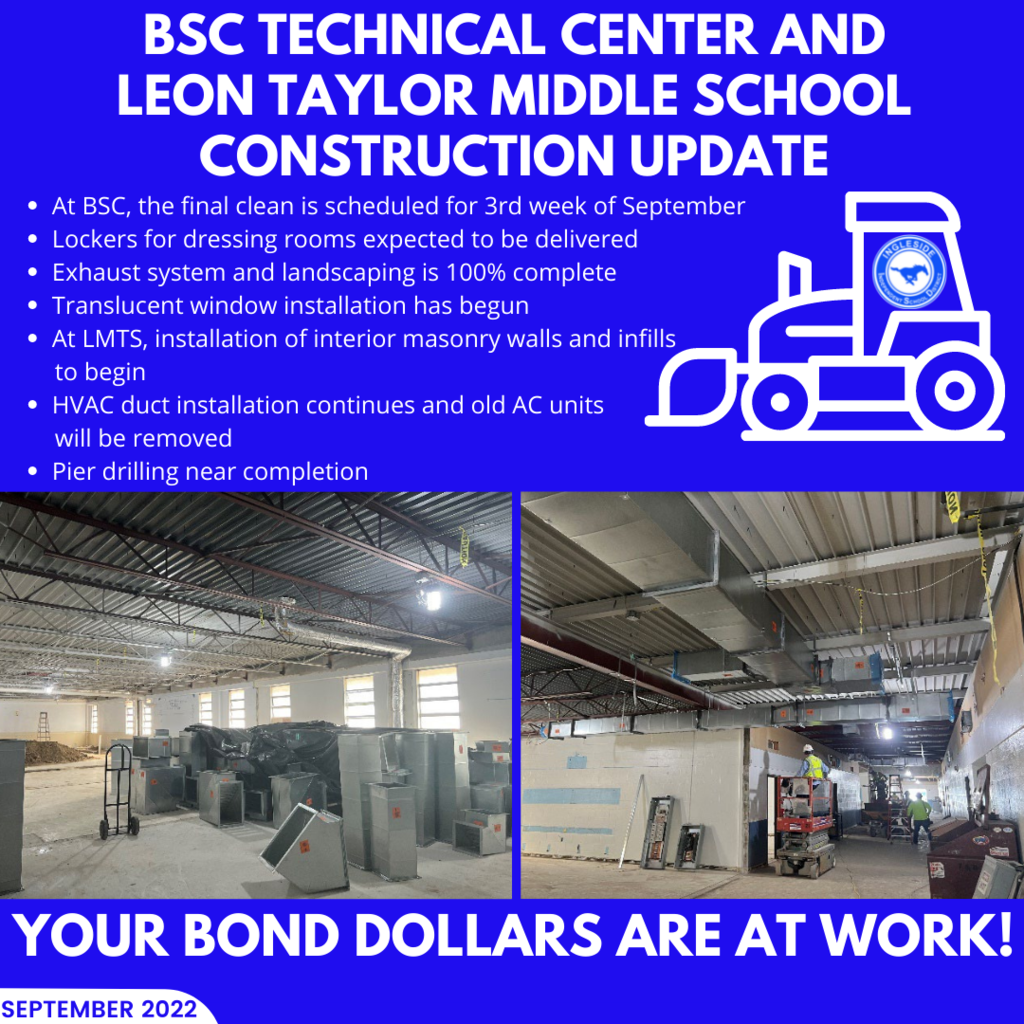 HAPPY NATIONAL TEACHER'S ASSISTANT DAY: We celebrate this day to honor the Teacher Assistants of Ingleside ISD, who are the eyes and ears of the classroom. They help students stay up to speed and make valuable contributions to support teachers and children's education! Help us thank our TA's for the vital role they play in student education.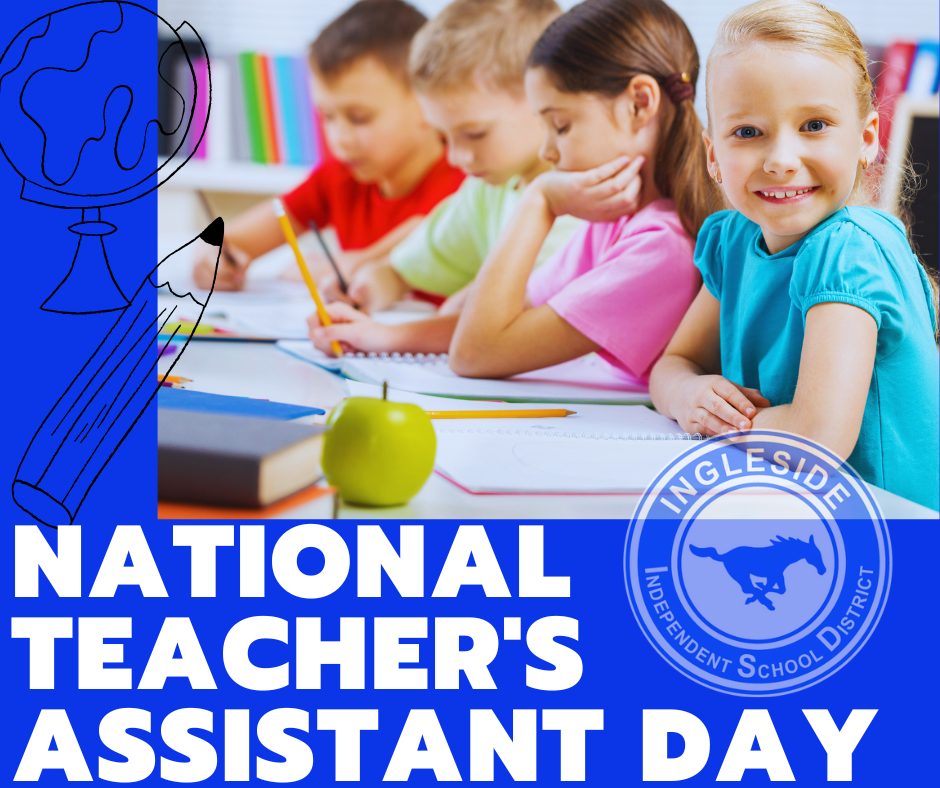 Students from Ingleside High School Color Guard presented the colors at the Ingleside State of the City Luncheon. Together we are learned about the great things happening in our community!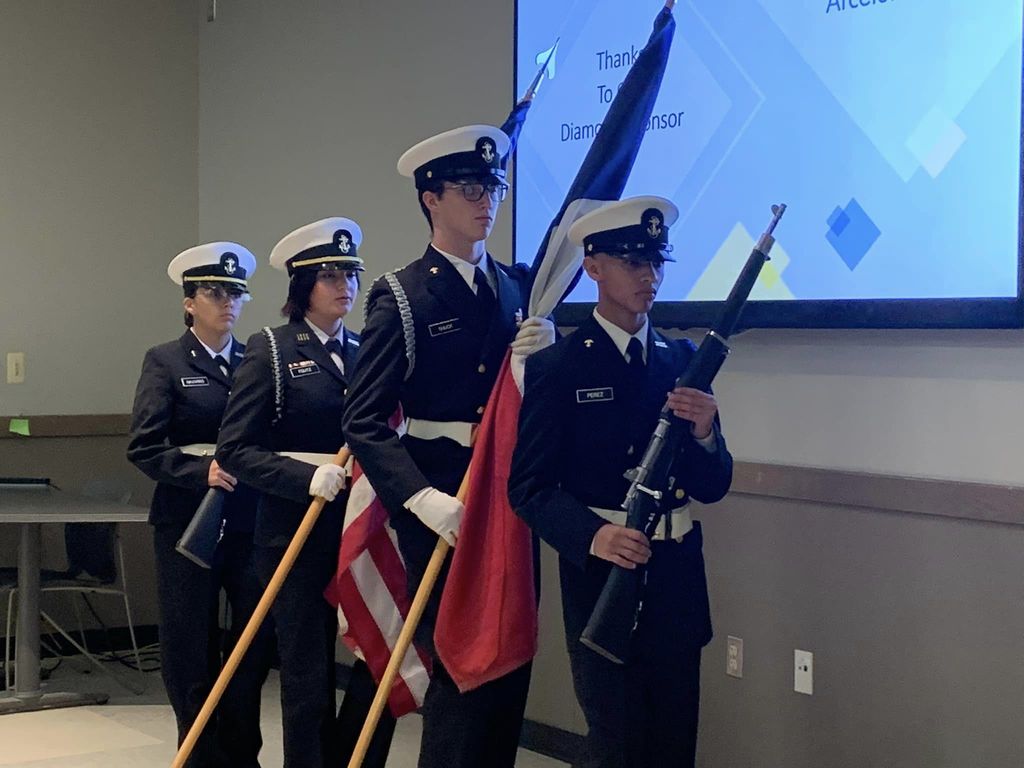 HONOR STUDENTS: Last night at the School Board Meeting, students from Ingleside High School were recognized for exceptional performance on their PSAT scores by The College Board. 13 students earned this academic honor. Students pictured below with the Superintendent and Board of Trustees (L to R) are: Trystan Rosalez, Ian Hoell, Leonardo Granados, Kaitlyn Wallace, Anastasia Ward, Avery Muschenheim, Addy Petty, and Eric Edison. Not pictured are Emily Laduque, Devin Garcia, Stephen Muschenheim, Olivia Rodriguez, and Ramsey Torres. Join us in giving these students a well deserved round of applause! 👏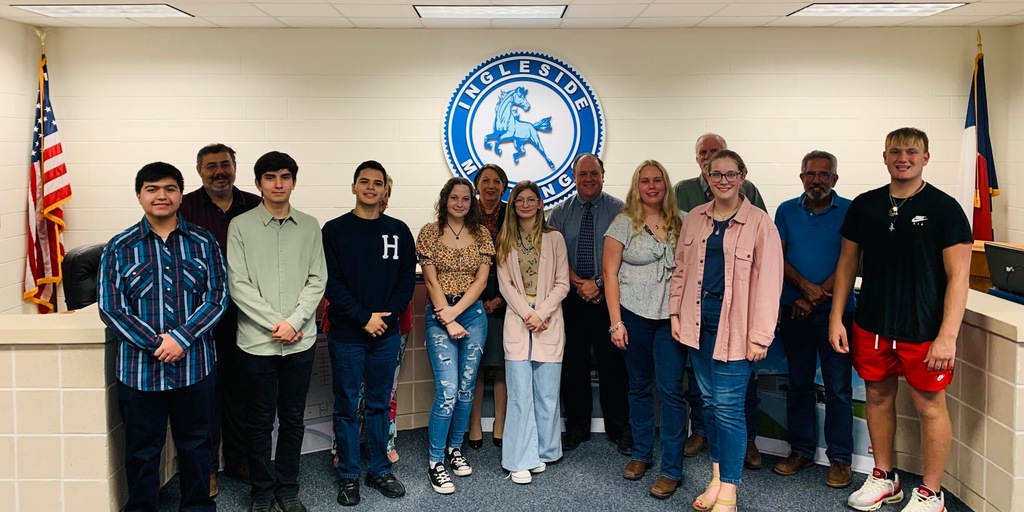 Please see below for information that the City of Ingleside will be holding a public meeting on at Gilbert J. Mircovich Elementary on September 14th.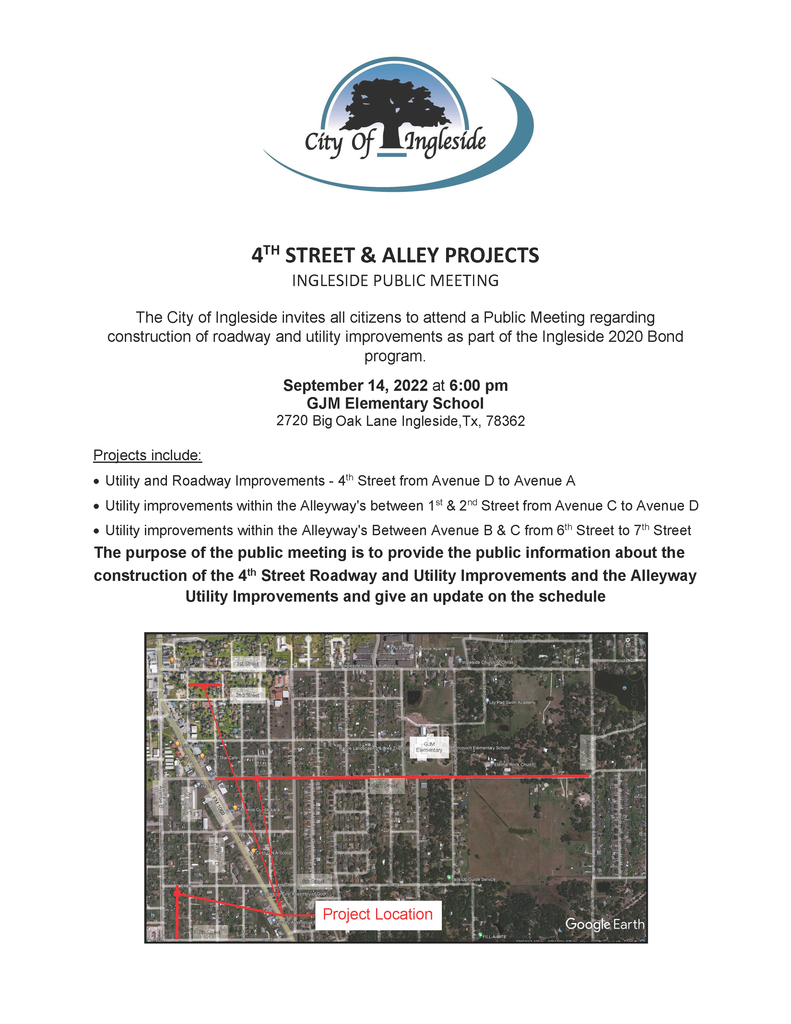 NOTES FROM THE NURSE: Washing your hands is easy, and it's one of the most effective ways to prevent the spread of germs. Clean hands can help stop germs from spreading from one person to another and in our communities—including your home, workplace, and schools.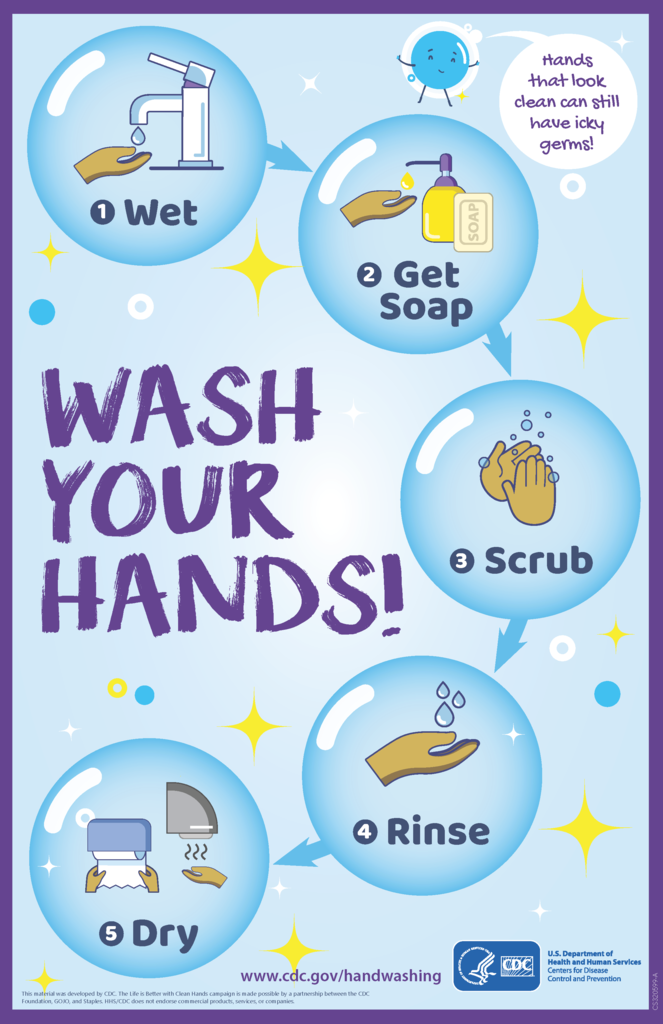 So many sweet students in maroon today, showing how they support the #UvaldeStrong movement! We are thinking about all students, staff, and families of Uvalde CISD today on their first day back in class. 🐴💙🐺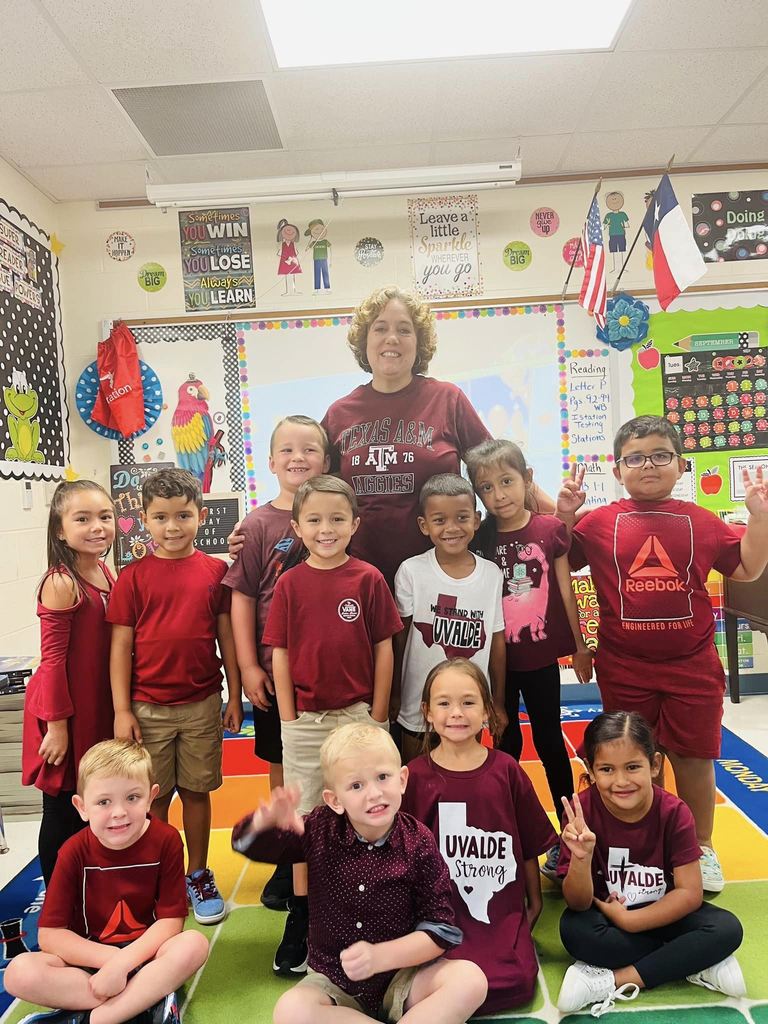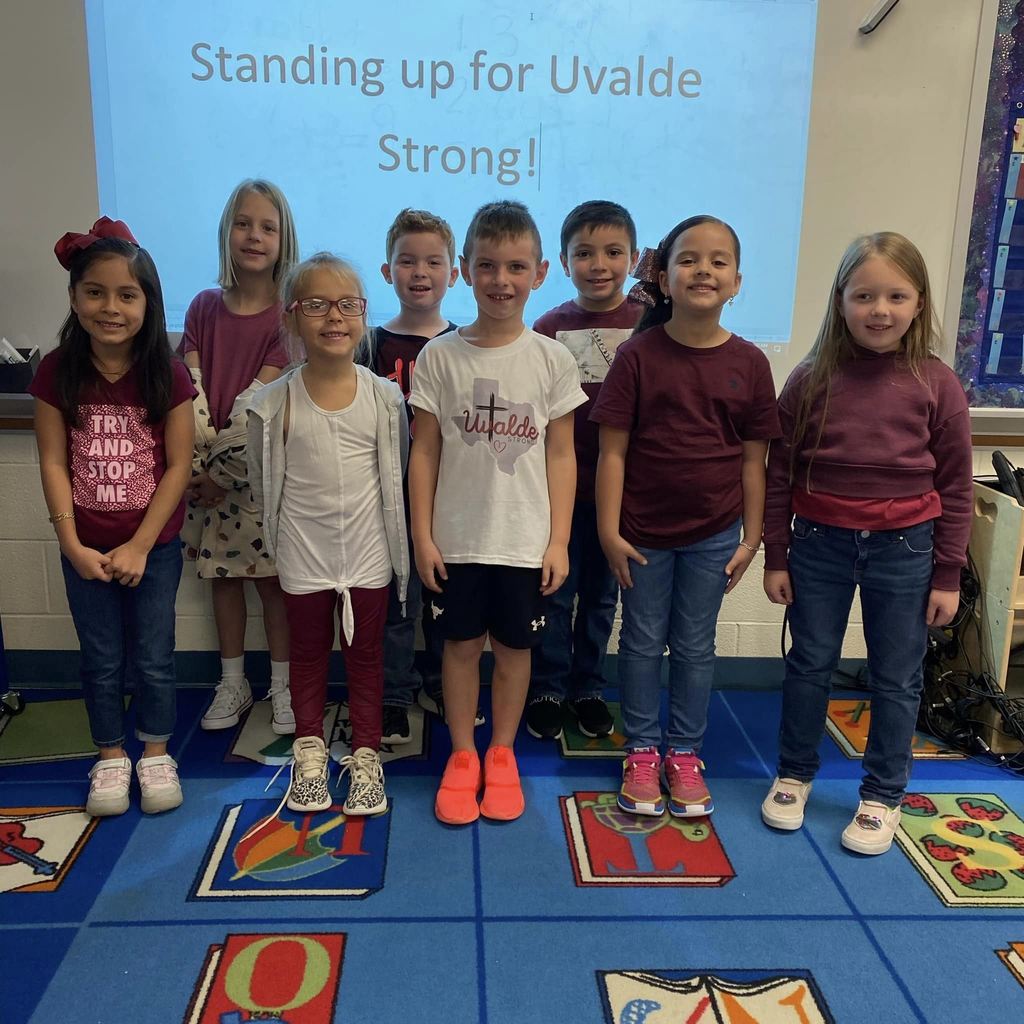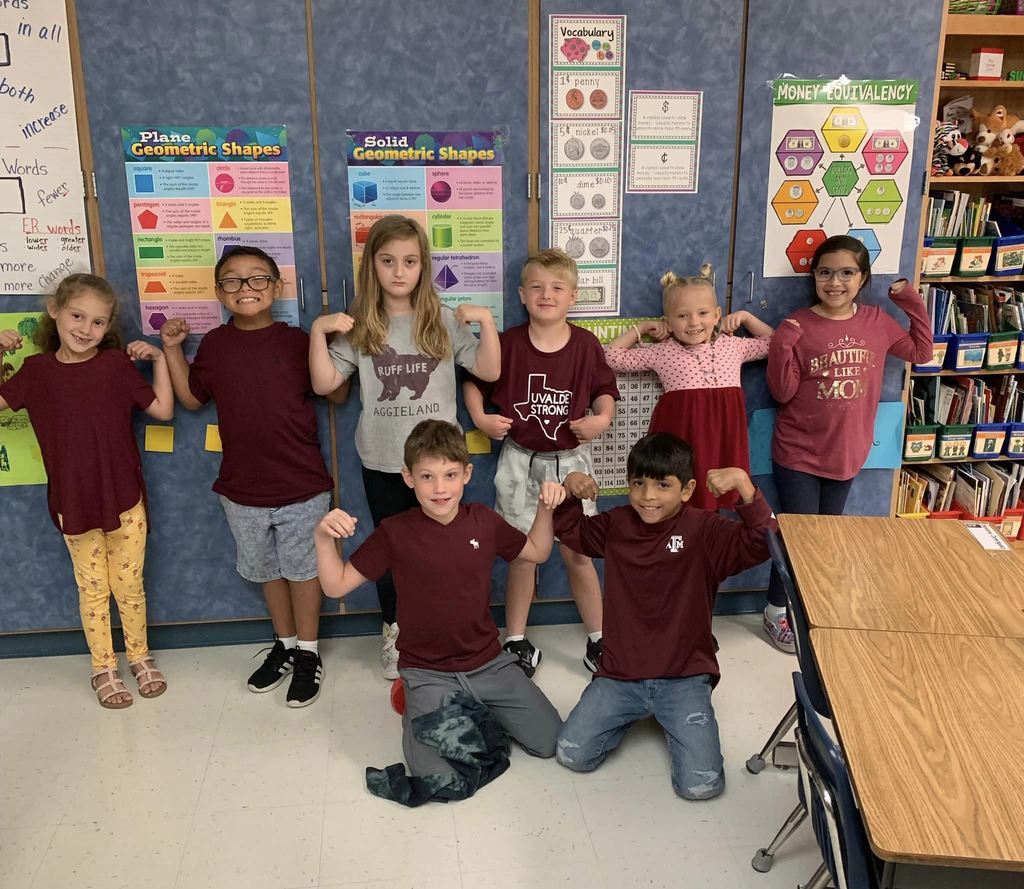 NATIONAL SUBSTITUTE APPRECIATION WEEK: Did you know? Students will spend at least one full year with a substitute by the time they graduate from High School. We could not continue the work we do to educate students without our dedicated Substitute Teachers. 👩‍🏫👨‍🏫💙🤍
No School on Monday, September 5th. Happy Labor Day, Mustangs!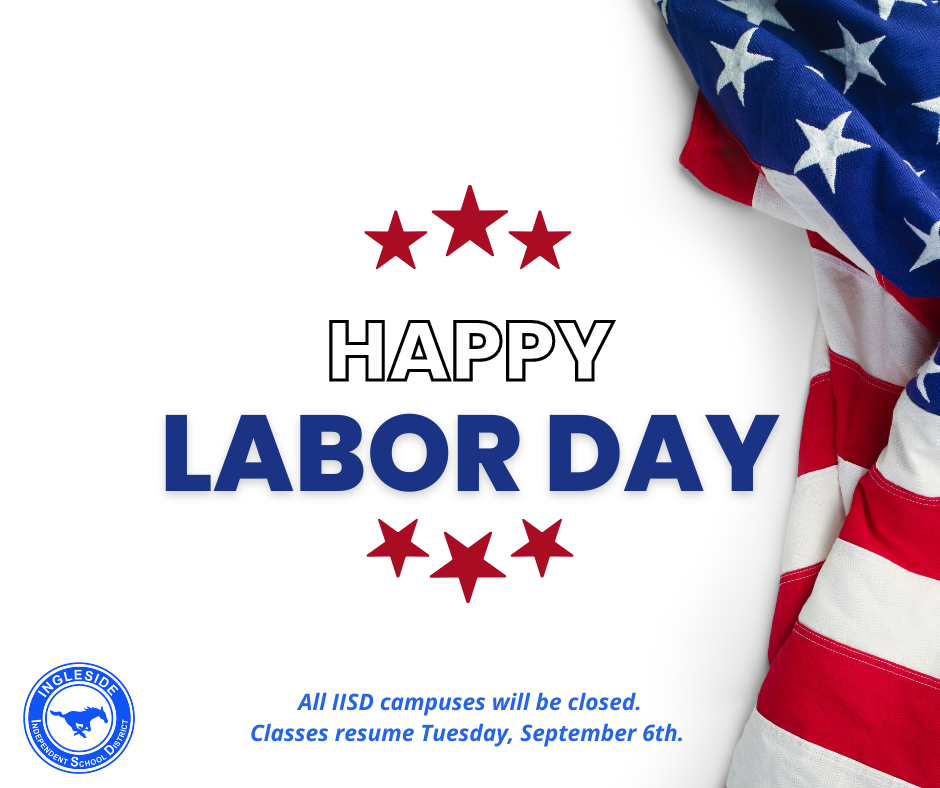 Ingleside ISD will be pledging its support for Uvalde CISD and all students and staff who are returning to school. To show your support, we encourage all IISD students and staff to wear maroon on Tuesday, September 6th. #UvaldeStrong