IHS Cheerleaders earn 24th in State 4A D2 at the UIL Spirit State Championship! Congratulations to the team for earning the following additional placements: Fight Song: 15th in state 4A D2 Crowd Leading: 22nd in state 4A D2 Band Chant: 30th in state 4A D2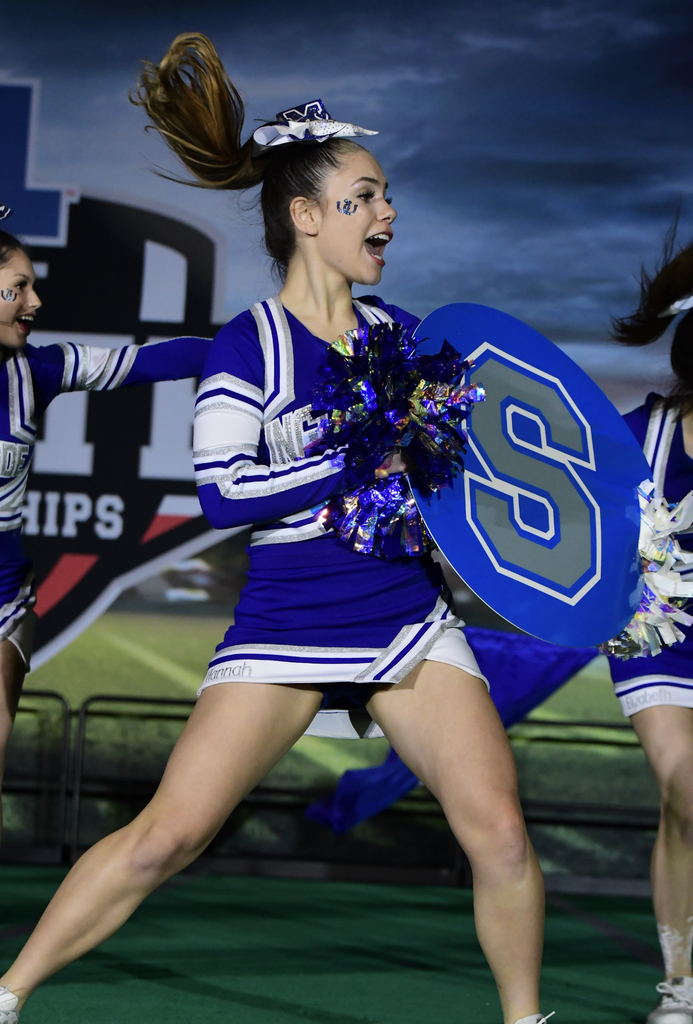 MLK DAY: Today we honor the legacy and work of Dr. Martin Luther King, Jr., a great visionary, educator, and activist. "The function of education is to teach one to think intensively and to think critically. Intelligence plus character - that is the goal of true education." - Dr. Martin Luther King, Jr.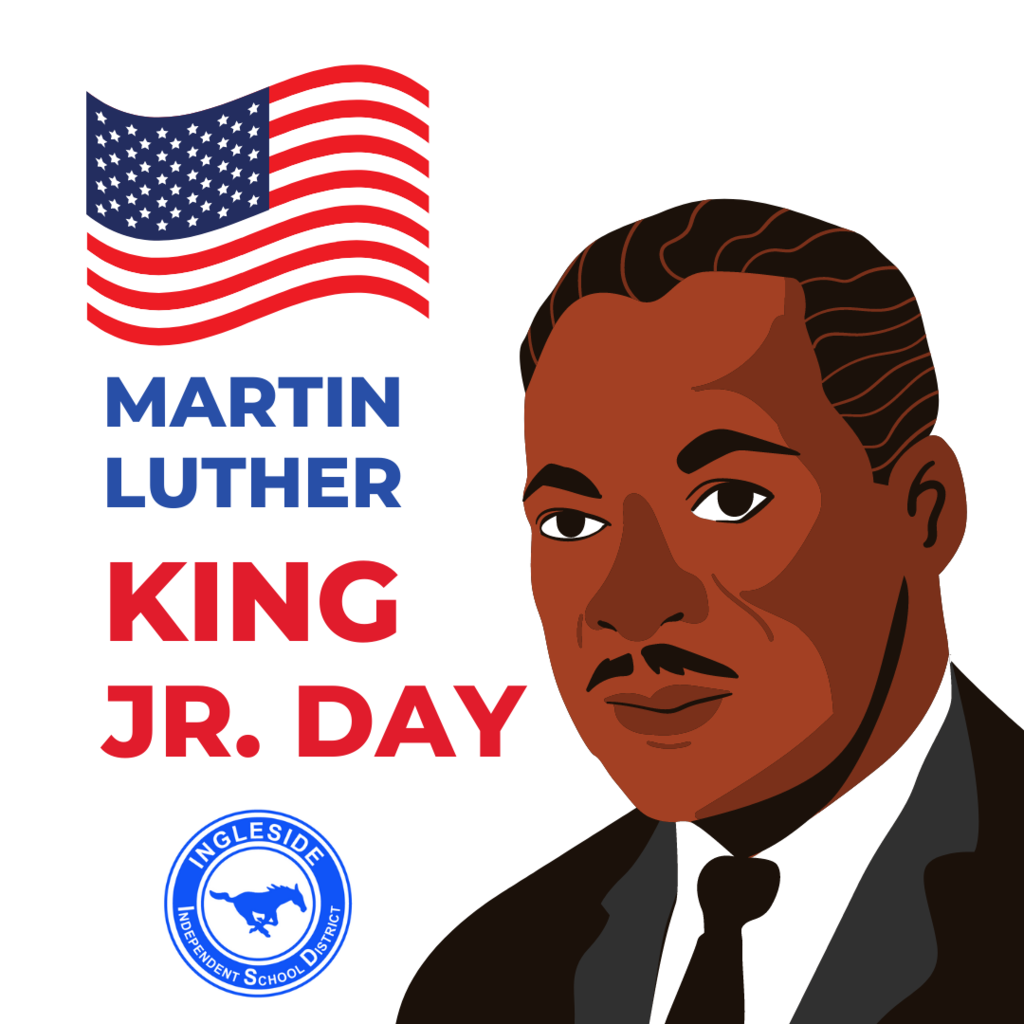 THAT'S HOW WE ROLL: The Miracle Mustang Special Olympics Team finally got to return to competition following a long COVID pause in play! Five athletes competed in a modified Area 2 Competition against the delegations of Robstown, Orange Grove, Taft and Ingleside. Please join us in congratulating these student athletes for representing Mustang Land so well! Haley Jalone, 2nd Kaitlyn Johnson, 3rd Moriah Sanchez, 1st Austin Shanika, 1st Clay Whitehead, 4th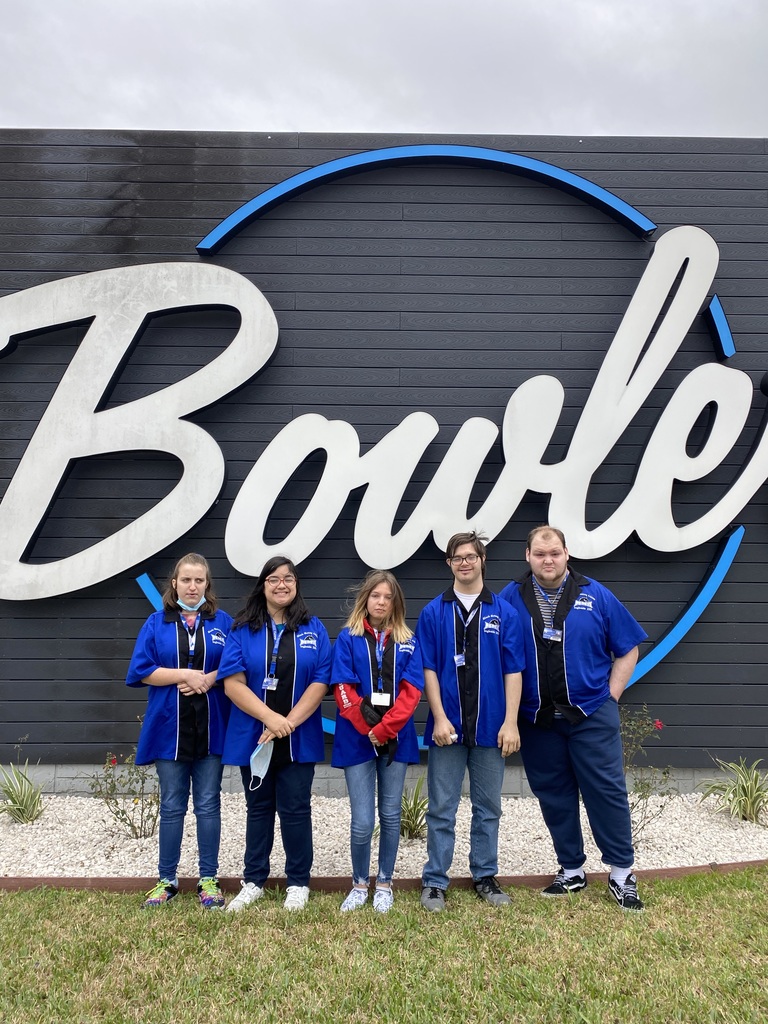 GIFTED AND TALENTED SEARCH KINDERGARTEN Ingleside I.S.D. begins its search for students that may have qualifications to be selected for the Ingleside G/T Kindergarten Program for the 2021-2022 school year. Students currently enrolled in Kindergarten at Ingleside Primary School are eligible for referral. Administrators, teachers, parents, friends, community members, students, and self are individuals that may refer students for this program. Students will be tested during the month of February with identification and placement beginning March 1, 2022. Identified students will be provided services within the regular classroom that incorporate the four core subject areas of learning: math, science, social studies and language arts. The referral period begins Monday, January 10, 2022 and ends Friday, January 14, 2022. Referral forms can be picked up at Ingleside Primary School office. Questions concerning this program and testing procedure can be directed to Cynthia Jimenez, G/T Advanced Academics Program Coordinator at 361-776-1683 ext. 2251.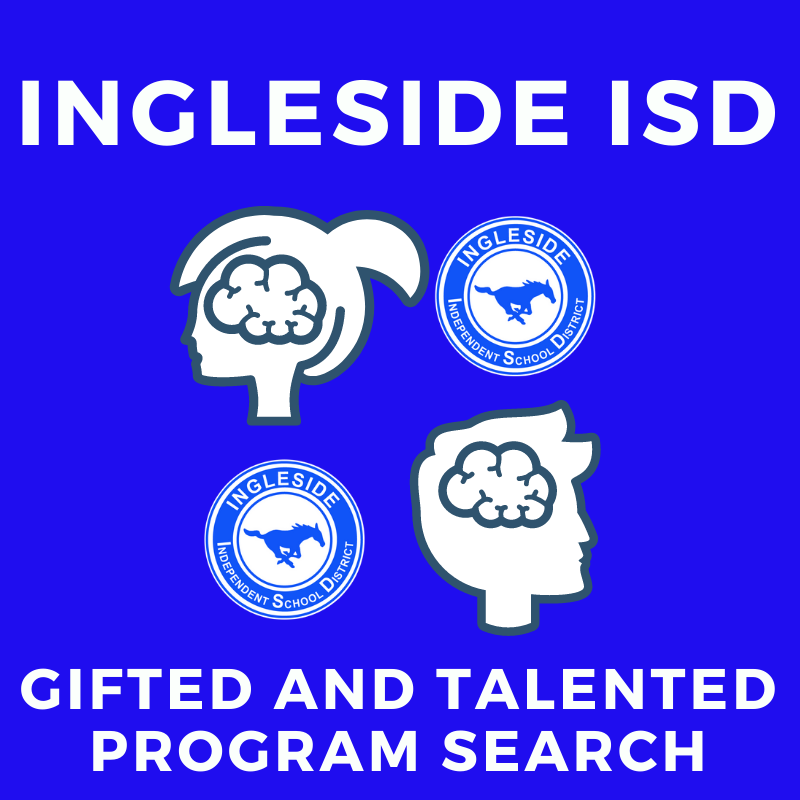 VACCINE CLINIC: Ingleside ISD will be hosting a COVID-19 Vaccination Clinic that will be held on Wednesday, January 12th from 3:00 PM-5:00 PM for students ages 5 and older. Please note, a parent must be present for child to receive their vaccine. If you have any prior vaccine cards, please bring them with you.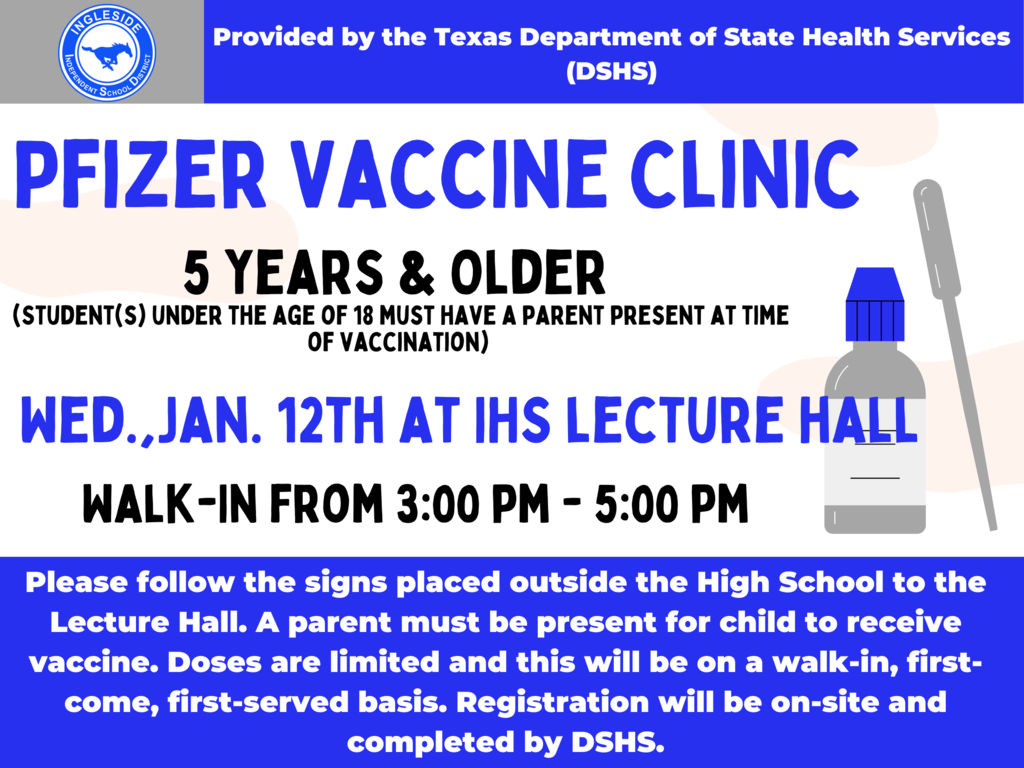 This morning at approximately 9:52 A.M. the Ingleside Police Department notified the school district that a threat was made on social media to harm Ingleside High School. The PD showed up immediately to the campus and the student who made the threat was arrested. No weapons or devices were found on the campus and no students were ever in harm's way. Ingleside ISD takes all threats seriously and the district will pursue all legal actions to the fullest extent of the law. We were able to accomplish this quickly because somebody saw something and reported it. We want to thank the Ingleside Police Department for their immediate response.


IISD was able to support over 50 families this Thanksgiving Season! Our maintenance department made these special boxes for our students to deliver to families, and we want to thank them for this beautiful display of love during the thankful season! Special thanks goes out to ALL departments of IISD that donated items to fill the boxes and A SPECIAL THANK YOU to Coach Kangas and Parent Liaison Vicki Talton for all their efforts in making this happen! Our Mustang Family is truly one of a kind!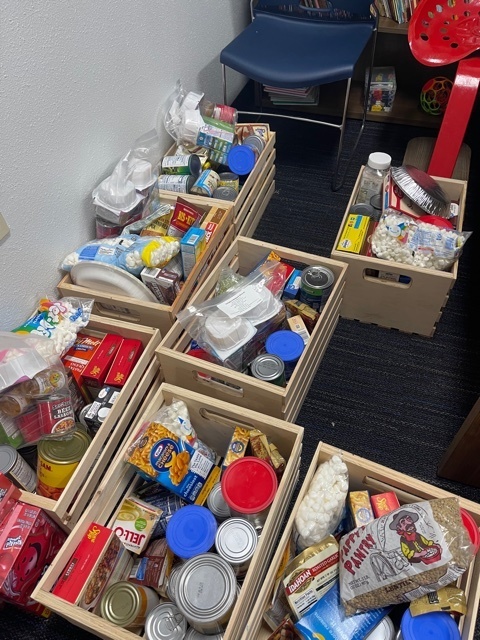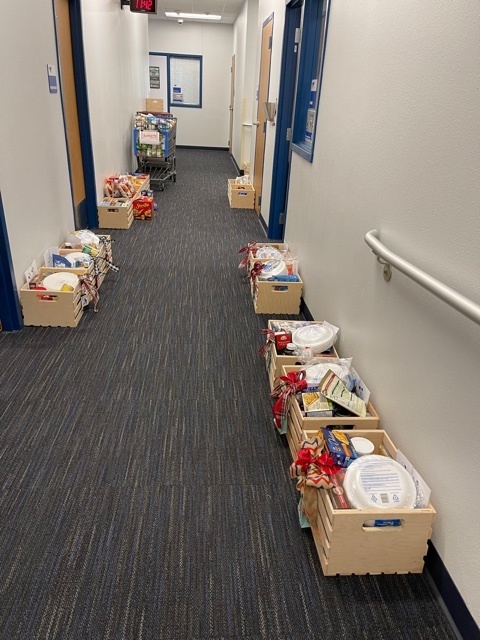 On Wed., November 17th - IISD will be offering a Pfizer Shot Clinic at the IHS Lecture Hall. There are only 30 Pediatric doses for ages 5 -11, and 30 doses for ages 12 & up. Please visit the link below to secure your spot.
https://www.signupgenius.com/go/5080F4CABA928A64-iisd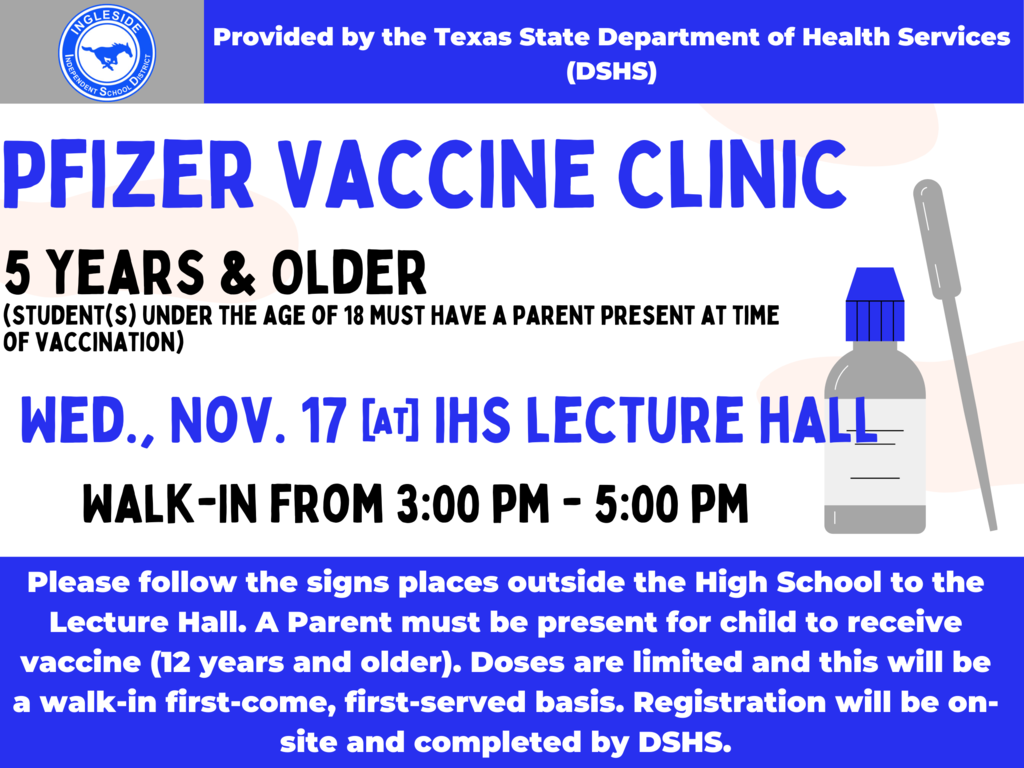 Reminder! Tomorrow, November 12 -- Early Release Day for all IISD Campuses.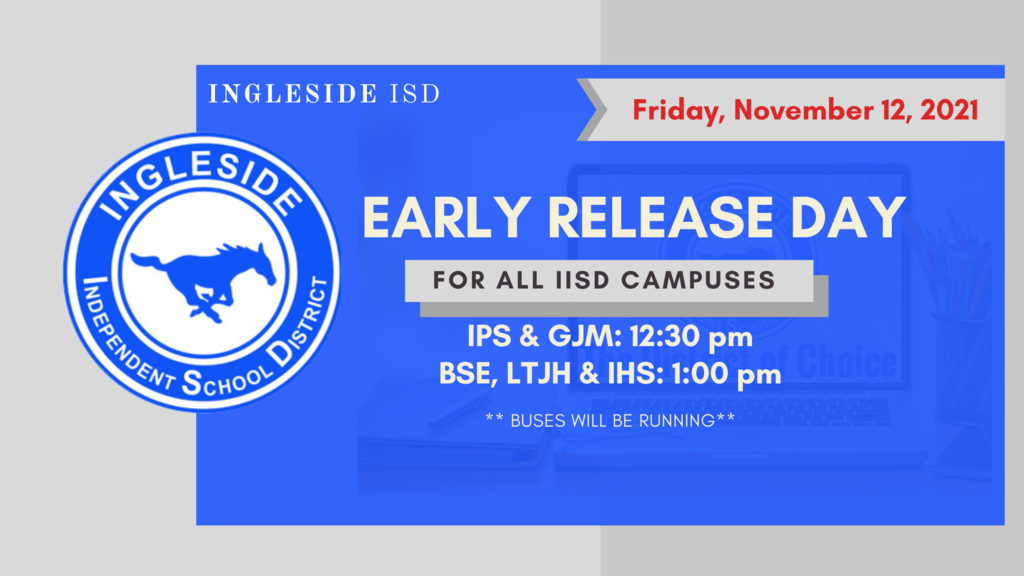 Ingleside ISD would like to thank all the Veterans who have served our country. We appreciate you and your family for all the sacrifices that you have made to keep us safe. Happy Veteran's Day! #mustangfamily #veteransday #mustangpride #supportourvets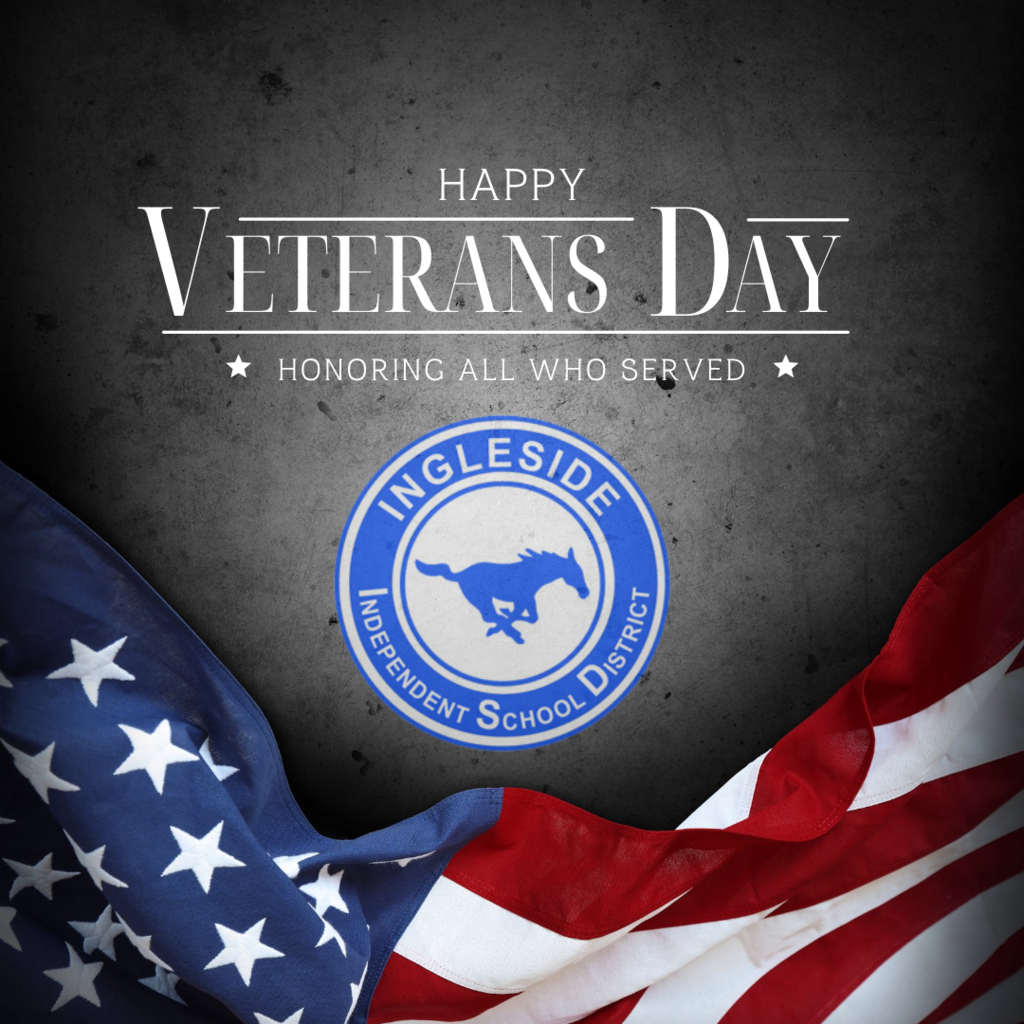 Early release this Friday, November 12th, due to the Mustang Playoff game in San Antonio. Busses will be running. Go Mustangs!!!!

Community Pep-Rally! Happening THIS Thursday, November 11! Come out and support our Mustangs as they get ready for the first round of Playoffs! #MustangFamily #MustangPride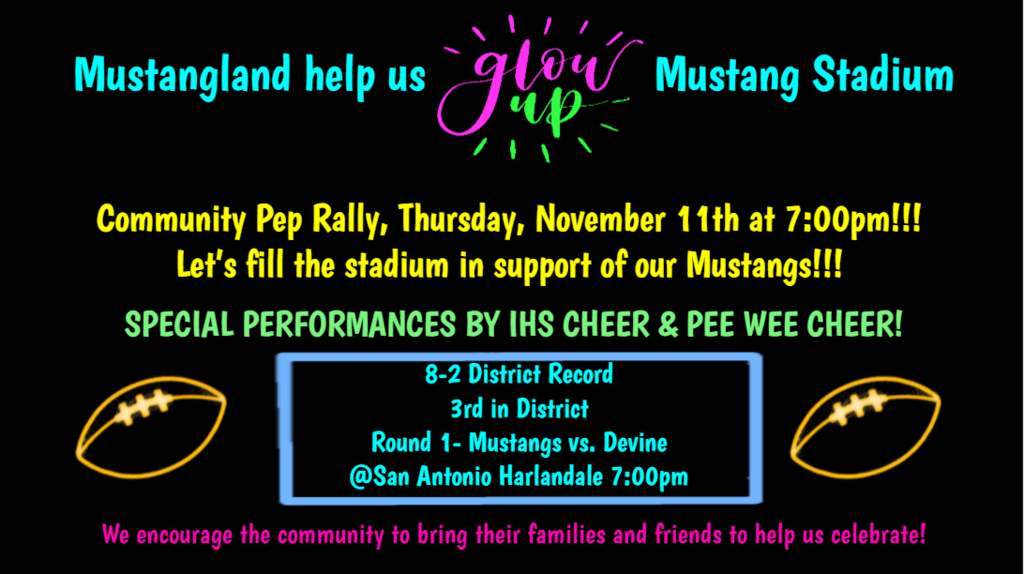 Save the Date! November 3, 2021 is the next Blood Drive at IHS! Be sure to sign-up soon --
https://bit.ly/3lvYC9r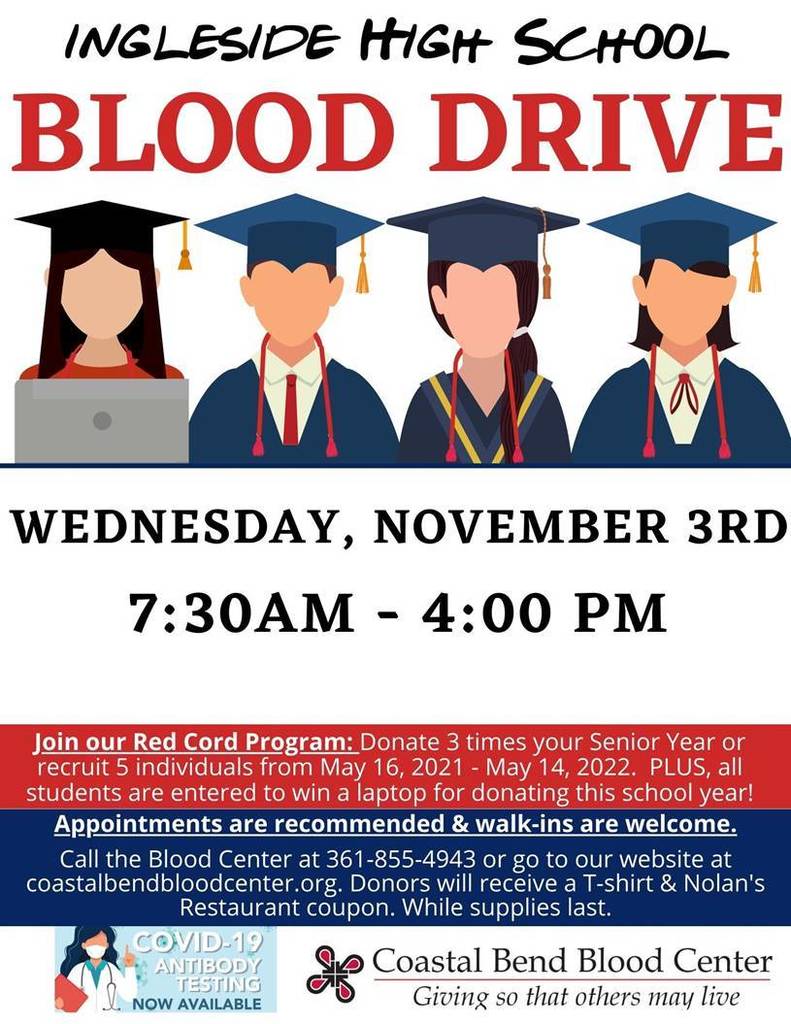 Reminder! October 29 is an early release day for all campuses!

That Going Band From Mustangland has advanced to area competition! This Monday, October 25, we invite parents & community members to watch the band perform their contest show during practice at Mustang Stadium from 7-8 PM. On Saturday, October 30, the band will perform their show for Area competition at 9:00 AM in Calallen. If they make the finals they will perform again that evening. Audience applause and support are very helpful for our students when they compete so we hope to have lots of people in the stands in Calallen! Come support your Mustang Family!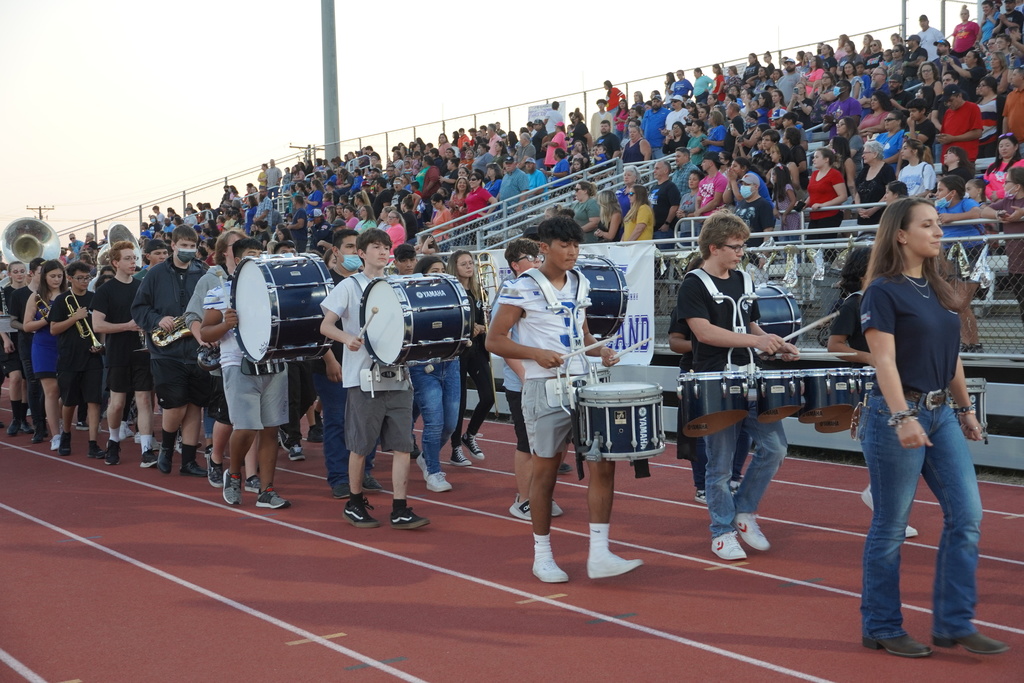 Register Today!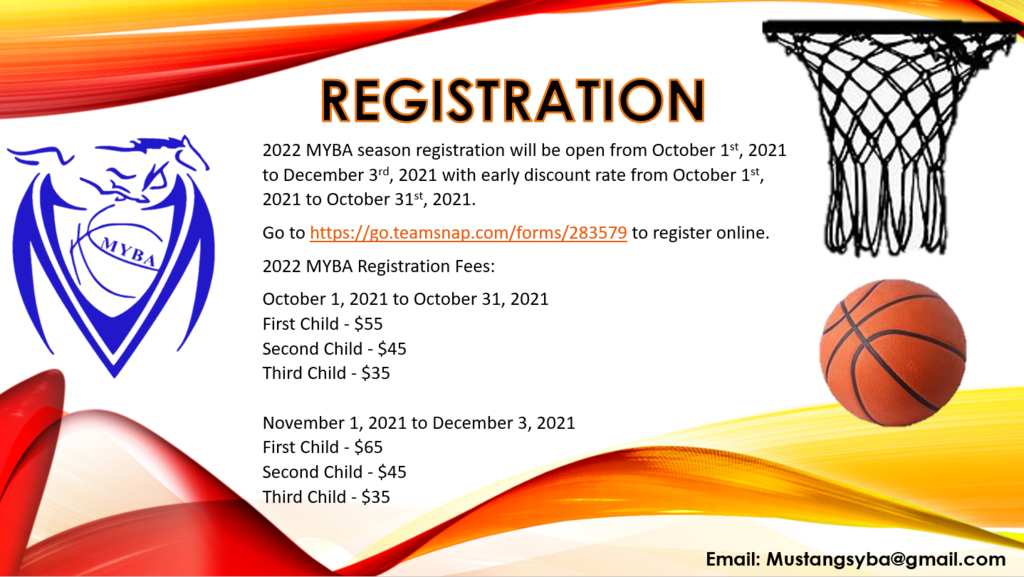 Happening This Weekend!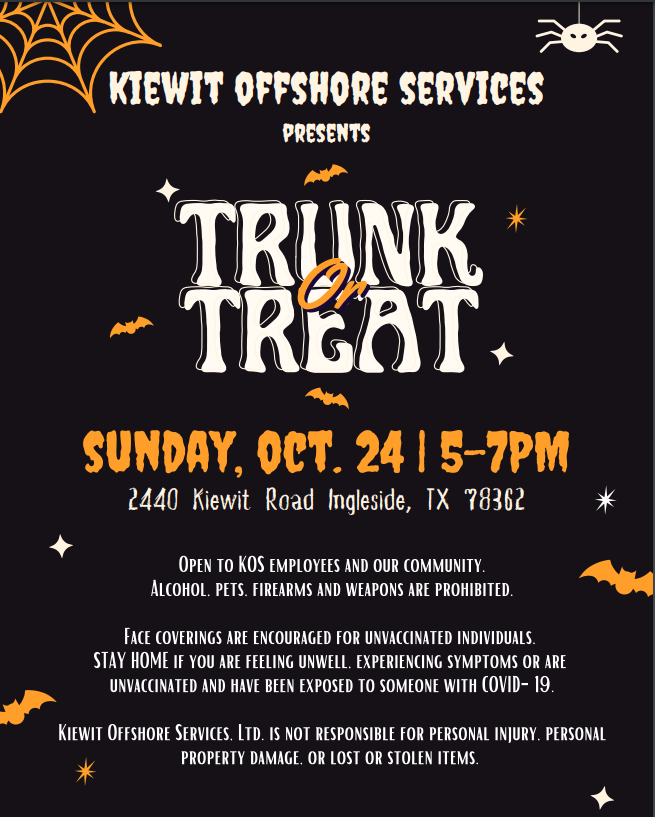 NEW Student Guidelines for Home Football Games. Please Read!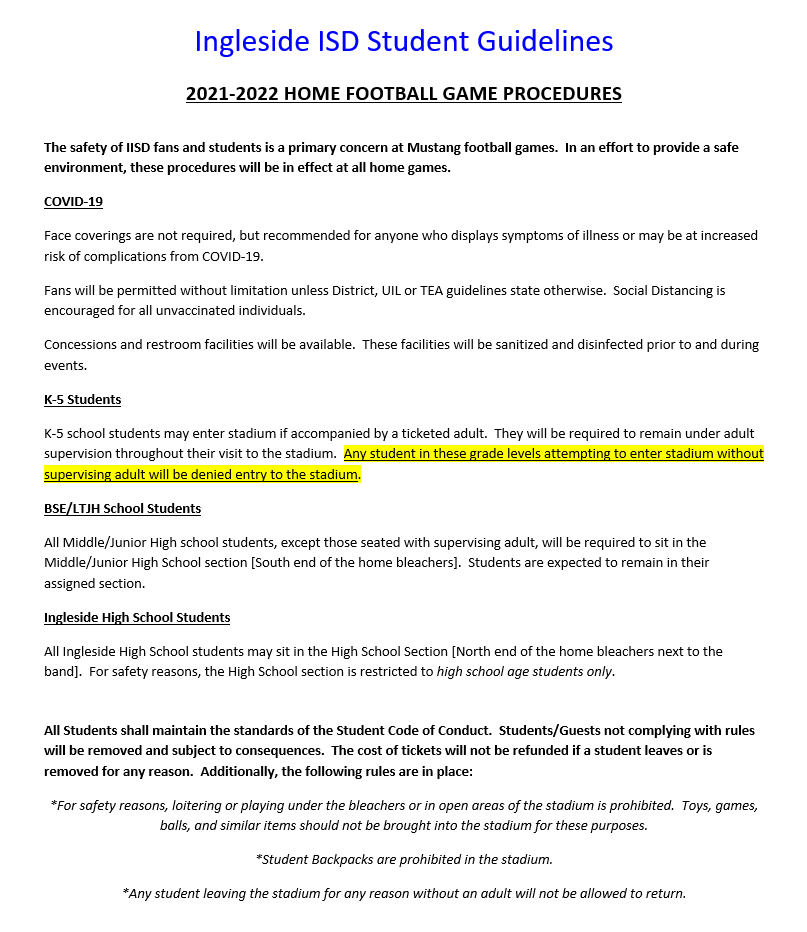 It's Pumpkin Contest Time! Hosted by our Ingleside ISD Librarian! Posted below are the rules for entry! **Be advised: IPS, GJM & BSE have their own set of rules as does LTJH and IHS students.** We can't wait to see what you all come up with!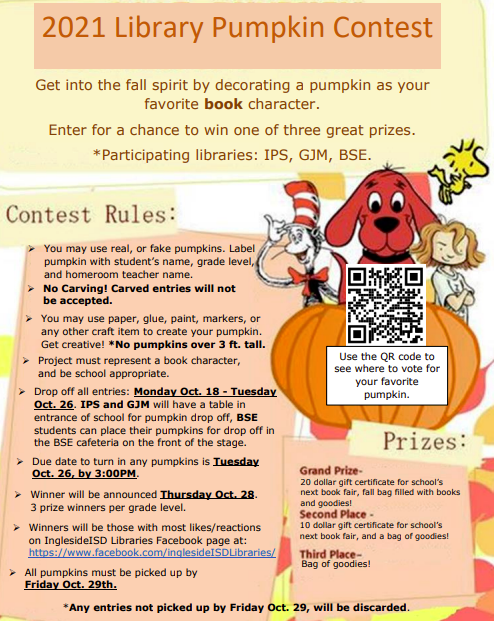 Looks like Ms. Whitehurst has some extremely talented students in her Chemistry class at IHS! Way to go Mustangs!