REMINDER: STARTING TOMORROW, JULY 16, ALL IISD CAMPUSES WILL BE CLOSED. WE WILL RESUME NORMAL BUSINESS HOURS ON MONDAY, AUGUST 2ND, 2021.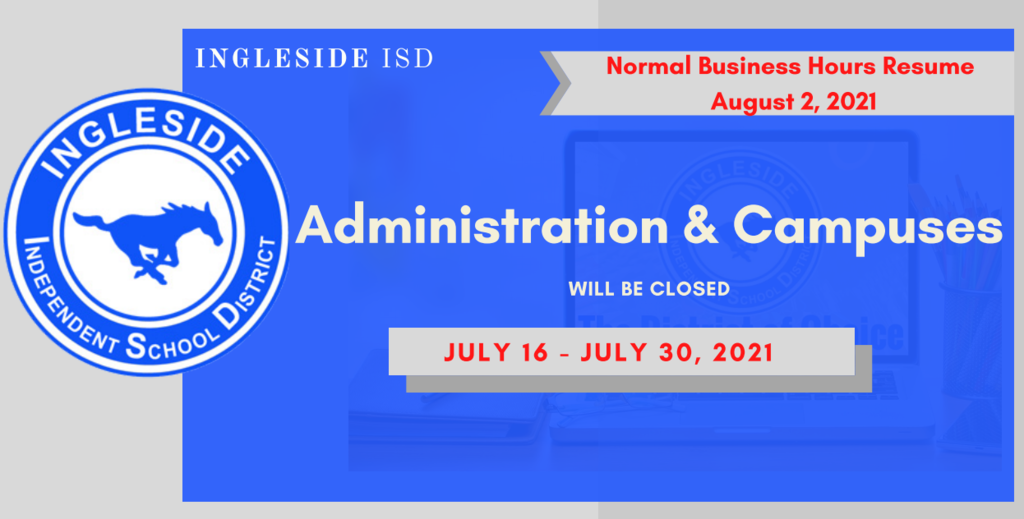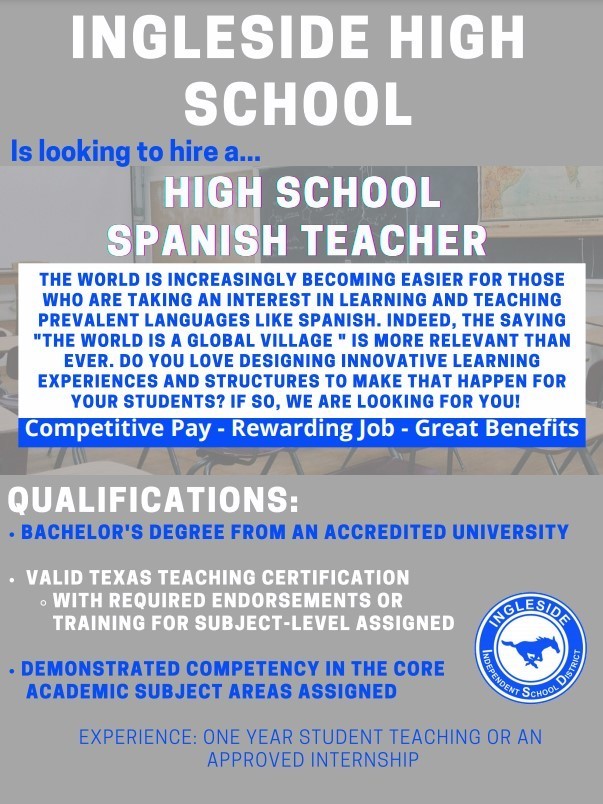 July 24, 2021 from 9:00 till 12:00 United Methodist Church in Portland **Free physicals for student athletes or any student that needs a physical for school**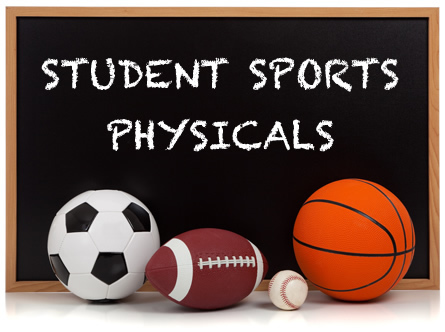 For those with small kiddos! Take a look...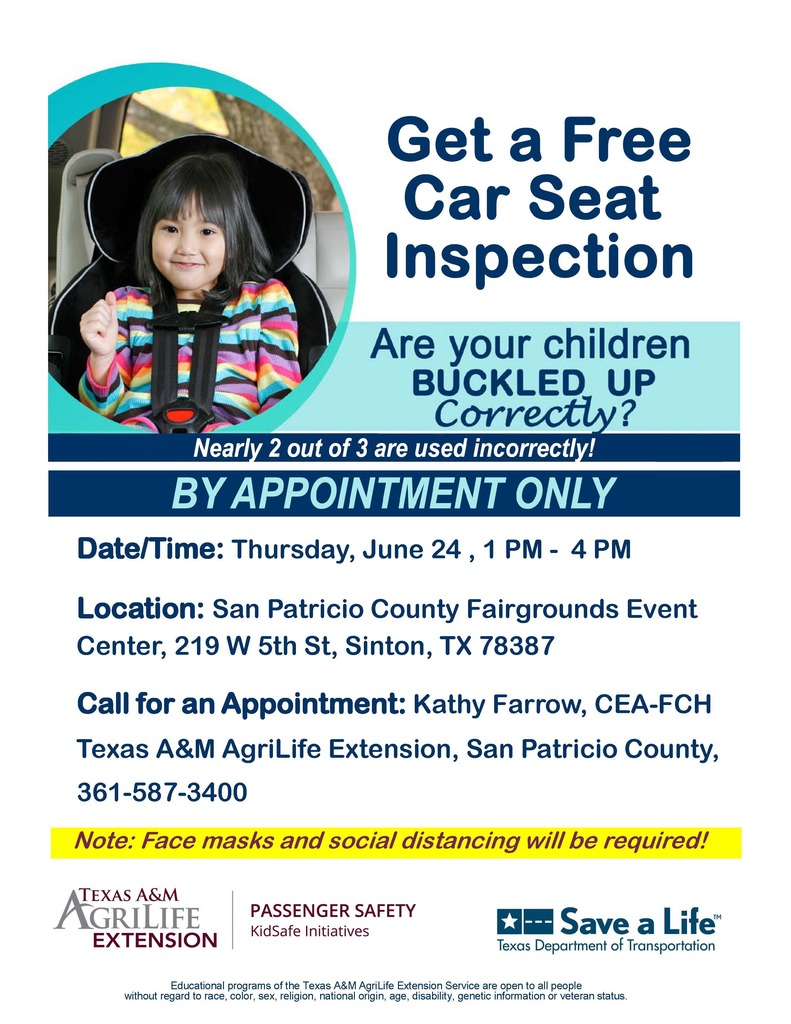 Don't forget about our Summer Feeding program! Located at the IHS Cafeteria. Now through July 1, Mondays - Thursdays. Breakfast is served from 7:30am - 8:30am & Lunch from 11am - 12:30pm. What's on the Menu this week?!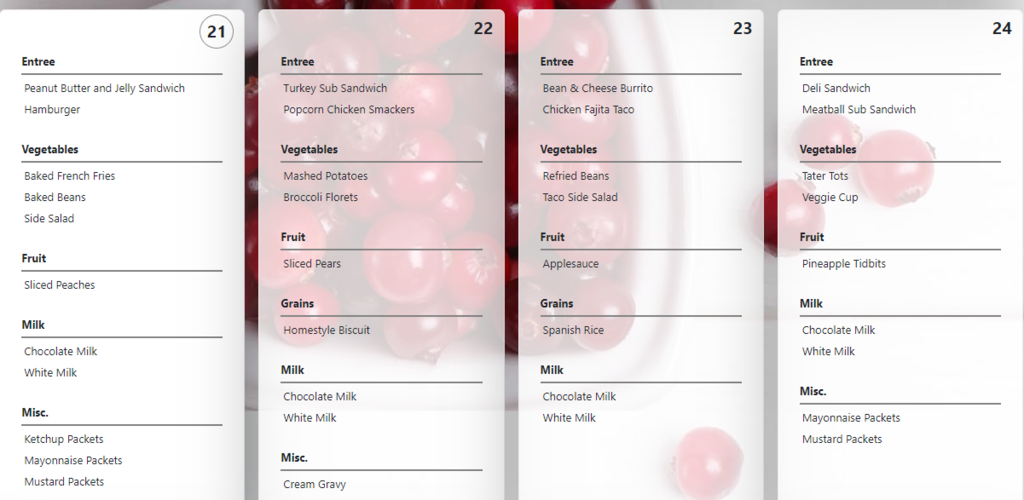 Pfizer Second Round is tomorrow, June 22 at the IHS gym. If you have any questions please call 361.776.7631 ext. 260

We believe it is time for YOU to become a part of the Mustang family! We're hiring and currently have open positions across the district! Take a moment to view our openings and if they appeal to you, we hope you apply!
https://www.inglesideisd.org/page/current-job-openings

Reminder...Summer Meal Program started today at the Ingleside High School Cafeteria... 🗓 June 7 - July 1 (Closed on Fridays) 🥚 Breakfast - 7:30 to 8:30 a.m. 🥙 Lunch - 11:00 a.m. to 12:30 p.m. 📍 Ingleside High School Cafeteria See specific details on the flyer.

Mustang Graduates!!! Today is your day! Congratulations, we are proud of you!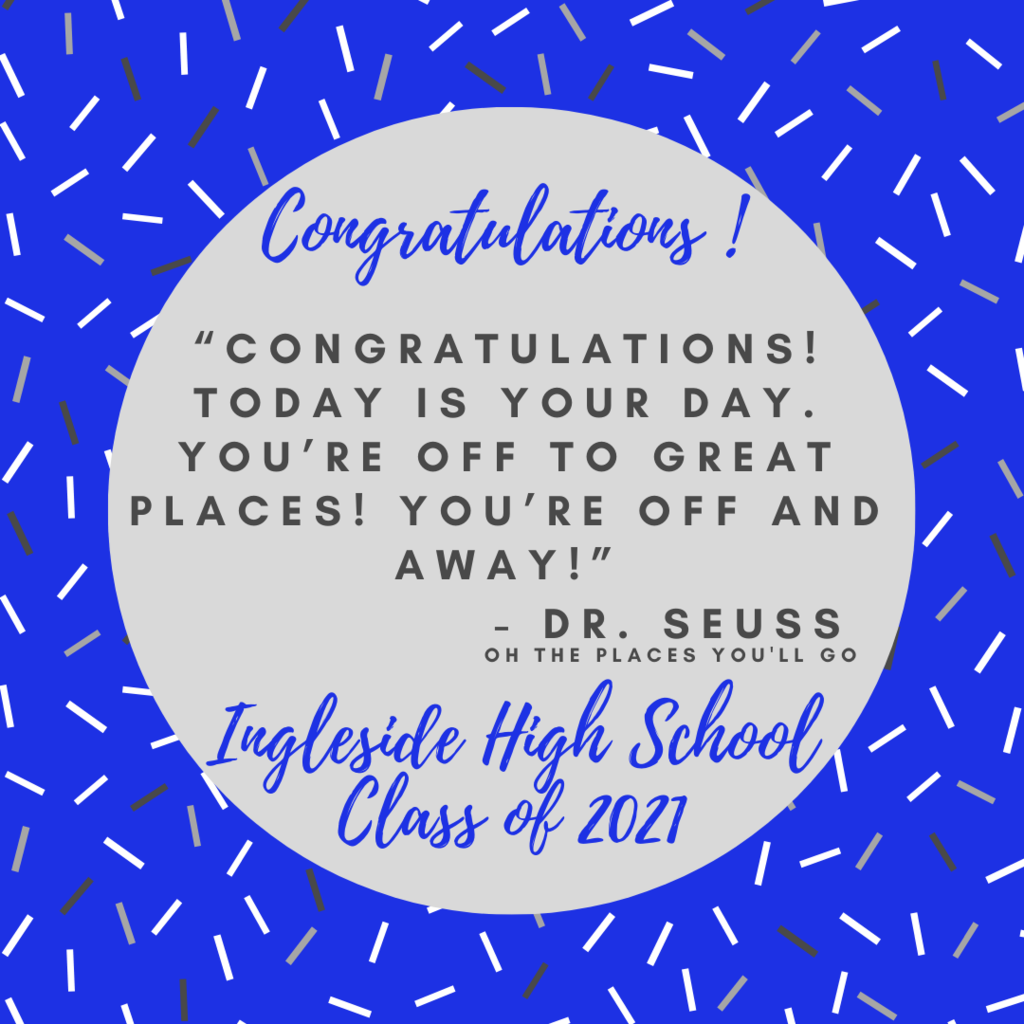 Way to go GJM kiddos! These students competed and received awards for their Poster and/or Essay entries to this years San Patricio Sail and Water Conservation District contests! We are so proud of all of you!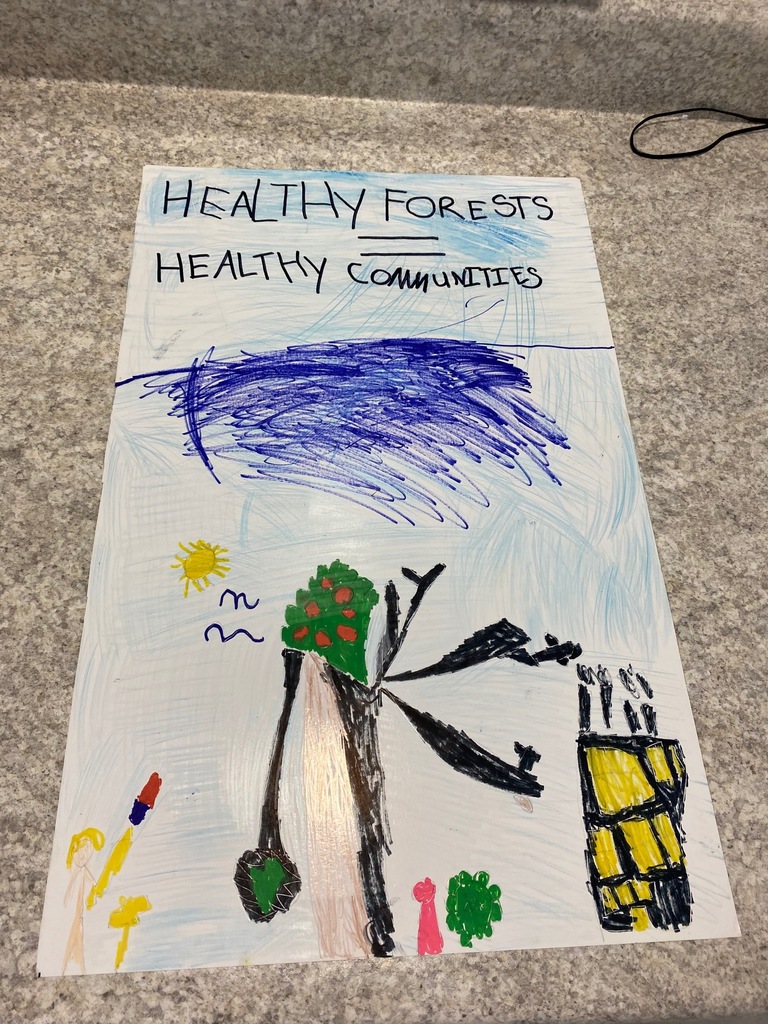 We have reached the last week of school! Thursday, June 3 is an early release day for all campuses. Buses will be running on this day as well.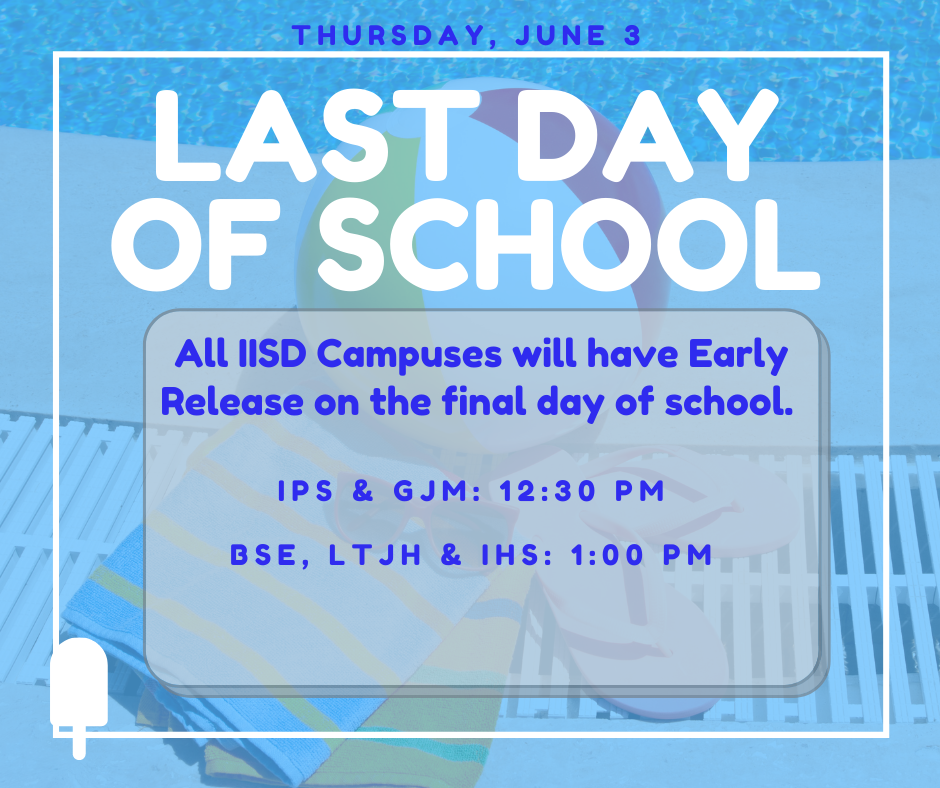 Vaccines will be available for students ages 12 and older. A parent must be present! Details below: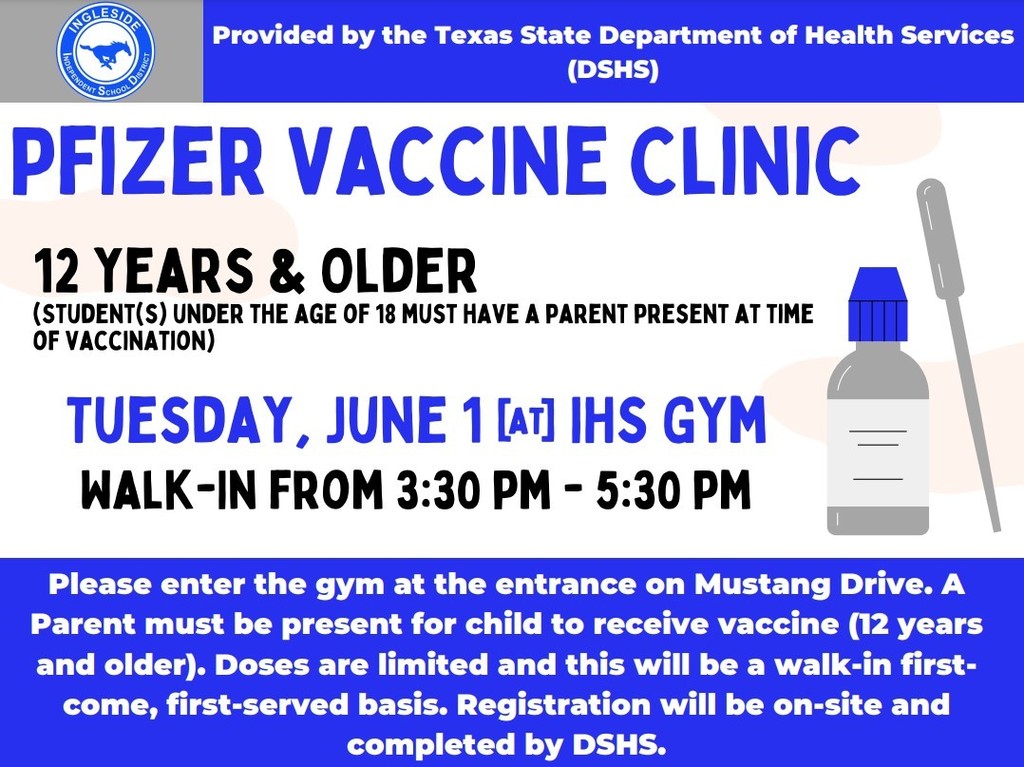 We would like to extend our gratitude to the Ingleside DQ for sponsoring our Top 10 Billboard! We are so proud of our students! That is a good looking group if we say so ourselves!!! #Top10 #TopTenMustangs #Seniors2021 #MustangPride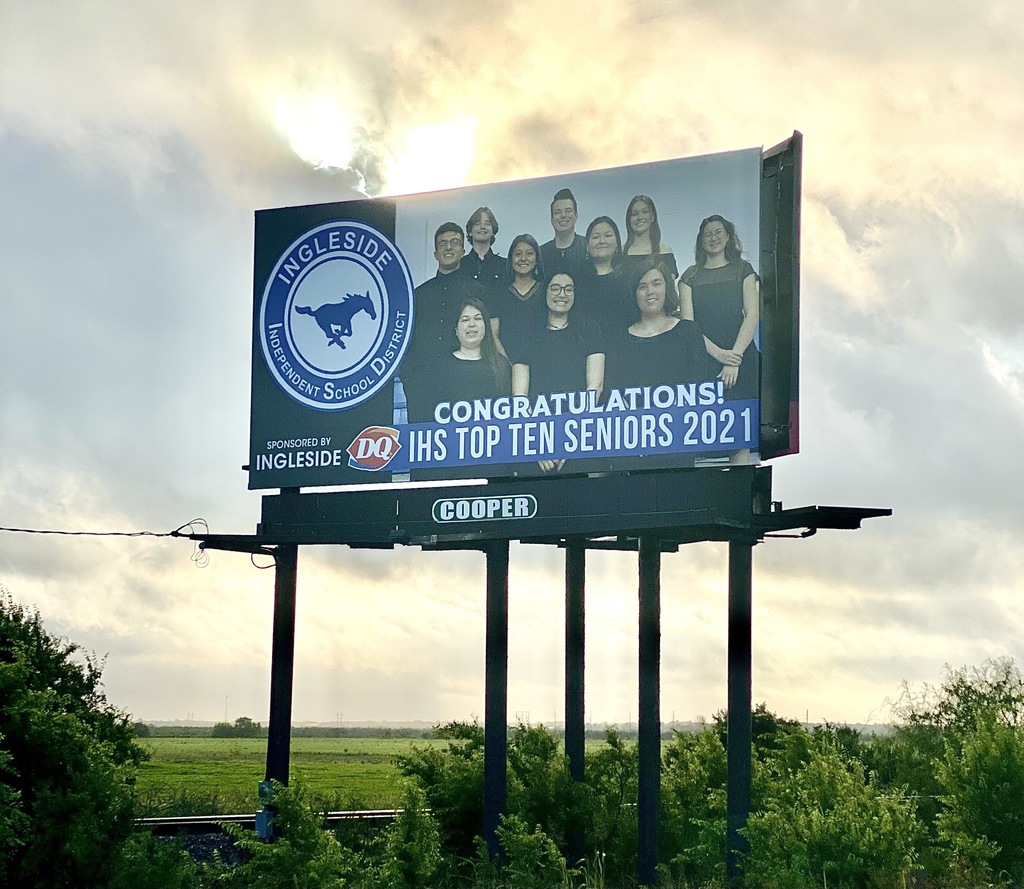 Thank you to all of our Ingleside Police Officers for all you do for our Mustang Community! You all rock! #PoliceWeek

It's School Nutrition Heroes Day!! Between preparing healthy meals, adhering to strict nutrition standards, navigating food allergies, & serving with a smile, our school nutrition staff are true heroes. Help us celebrate our AMAZING IISD Child Nutrition Team today!

It's National Nurses Day! We want to wish our amazing and hard working Nurses of IISD a fabulous day! We cannot express our sincere gratitude enough (especially during a pandemic year). You all are some amazing heroes!! #NationalNursesDay #SuperHeroes #WeLoveOurNurses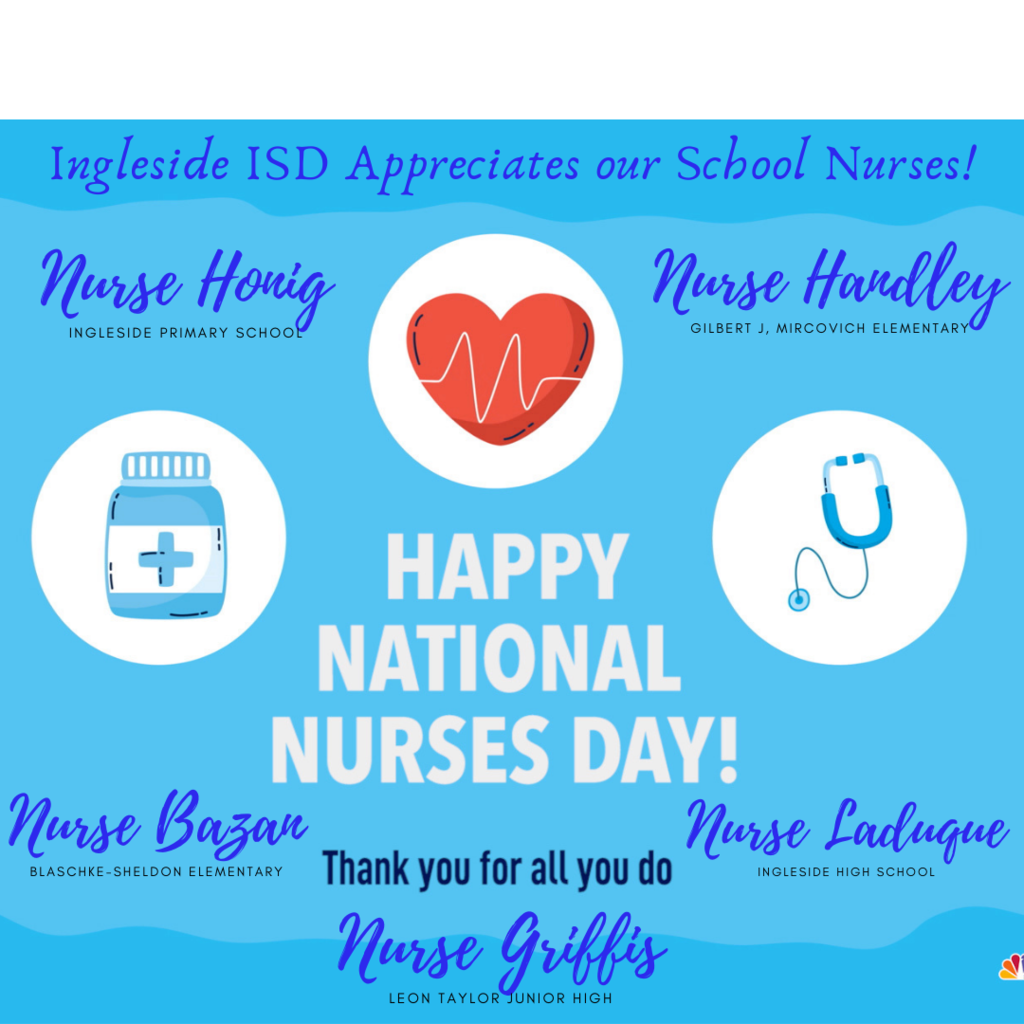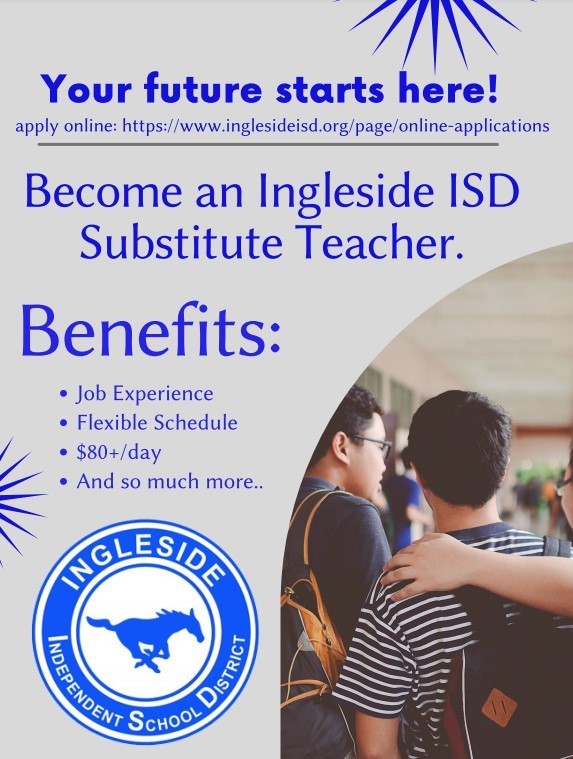 Happy National Principal's Day to all of our hard working School Principal's! We appreciate you! We must say, we have the best team!! #MustangPrincipals #ProudMustangs #MustangPride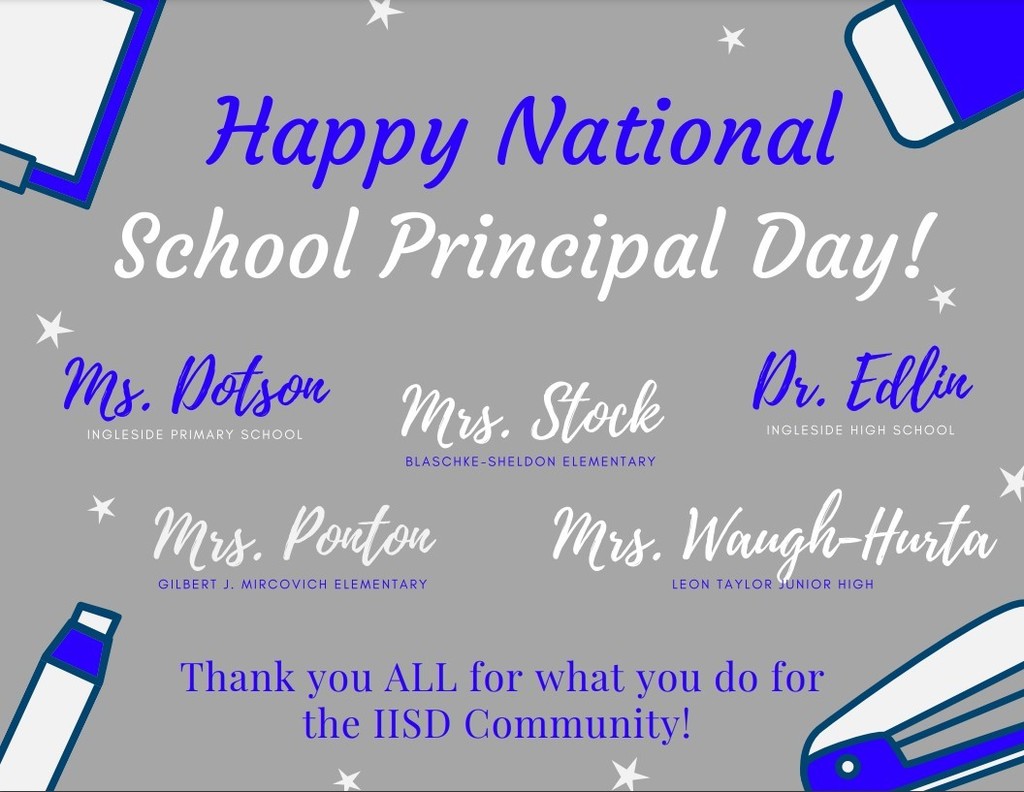 Tomorrow is Election Day! Be sure to get out and vote!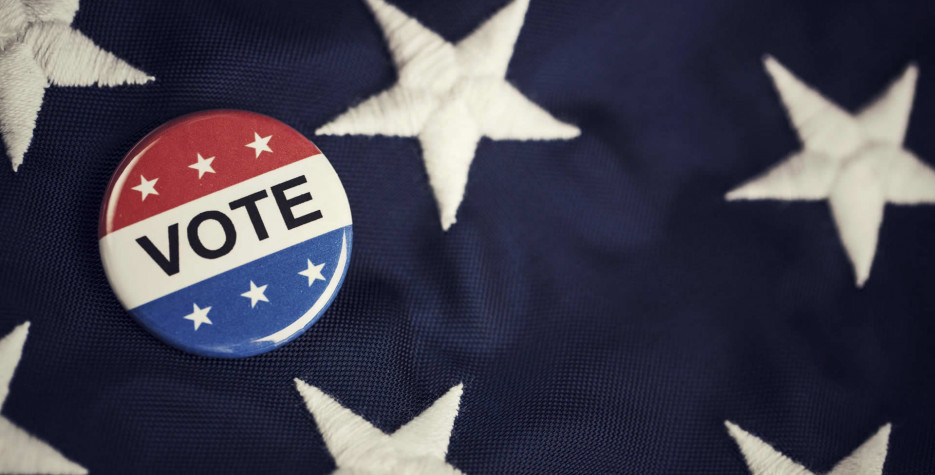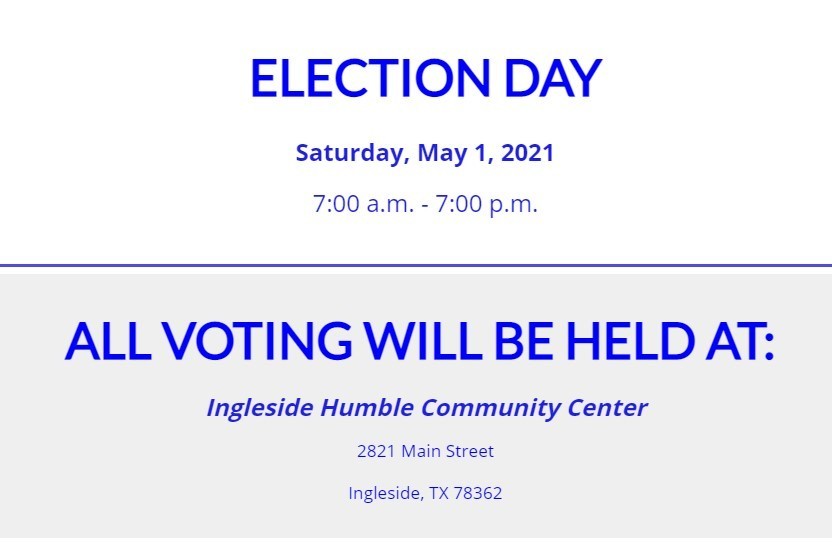 Here is a great opportunity to support our 2021 Seniors! Given the overwhelming response since this started last year, the COC has decided to continue! Banners will be displayed on the fence line at N.O. Simmons Park (skatepark) for 2 weeks in May! #Mustangs2021 #SupportASenior