Ingleside ISD is holding a mandatory training for individuals seeking to substitute teach for the 22-23 school year. Training will be held on Wednesday, August 10th at 8:00 AM at the IHS Lecture Hall. Registration form is located on the district homepage under 'News'.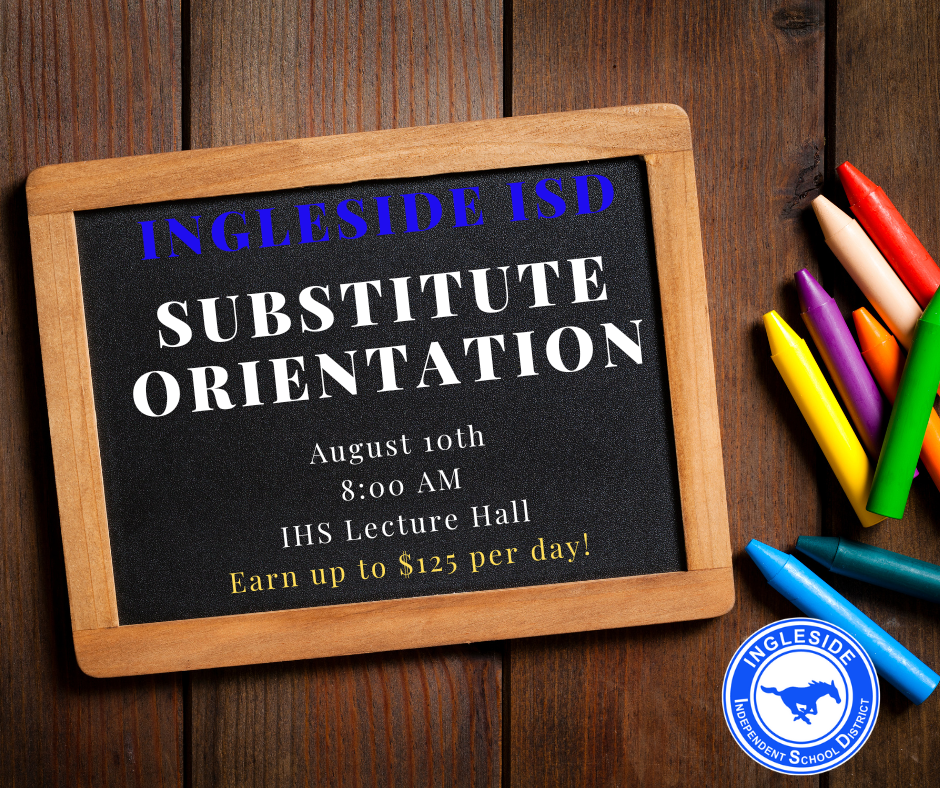 Online Registration for the 22-23 School Year is now open for returning Ingleside ISD students. To access, login through Skyward. Skyward can be accessed on the District website's home buttons, located directly above the 'News' area on the homepage which says '2022-2023 Online Registration'. Once logged in, you will click 'Online Pre-Registration (Students Enrolled in IISD 22-23)', which is located on the left column on the Home Screen in Skyward.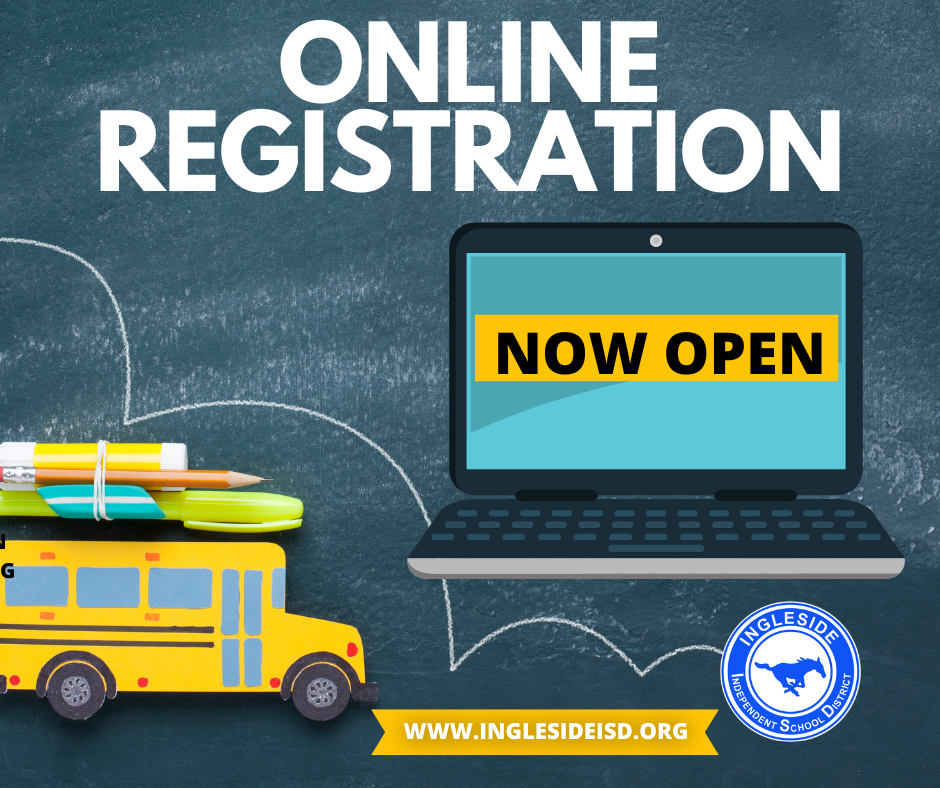 Meet the Teacher Dates IPS: August 11th, 5:00 PM - 6:30 PM GJM: August 10th, 5:00 PM - 6:30 PM LTMS*: August 18th, 5:30 PM - 6:30 PM LTMS**: August 22nd, 5:30 PM - 6:30 PM IHS: August 22nd, 5:30 PM - 6:30 PM *6th and 7th grade will take place at Blaschke Sheldon Elementary **8th grade will take place at Ingleside High School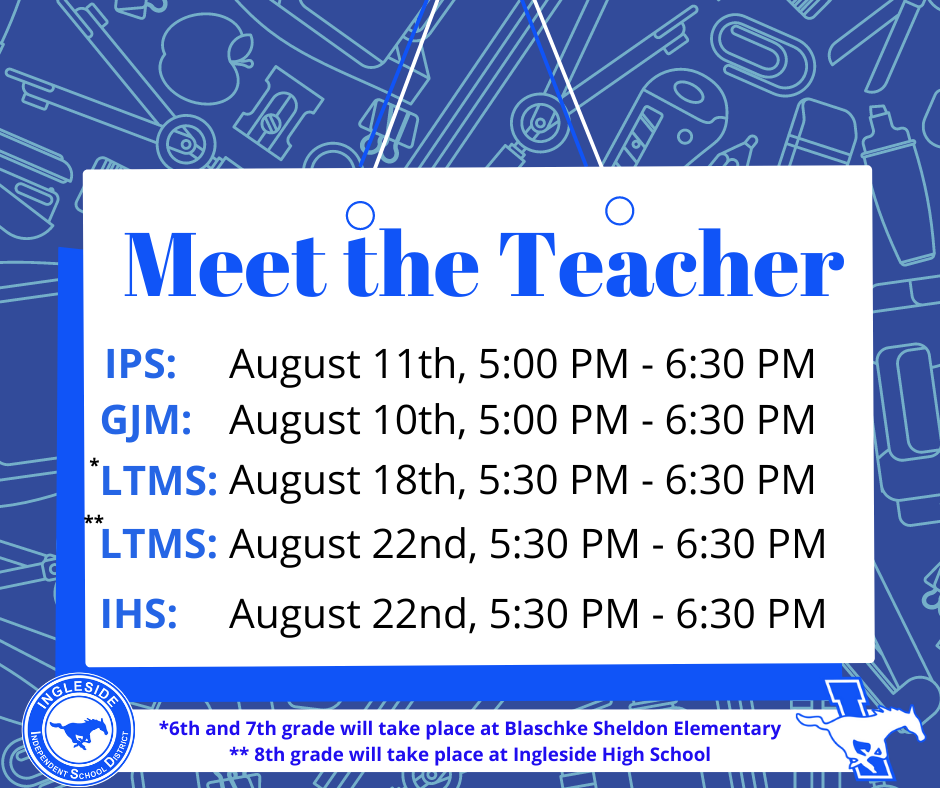 SUMMER BREAK MODE ACTIVATED: All Ingleside ISD campuses and offices will be closed for Summer Break July 18th- 29th. Regular business operations will resume August 1, 2022. We hope everyone is having a safe and restful summer break!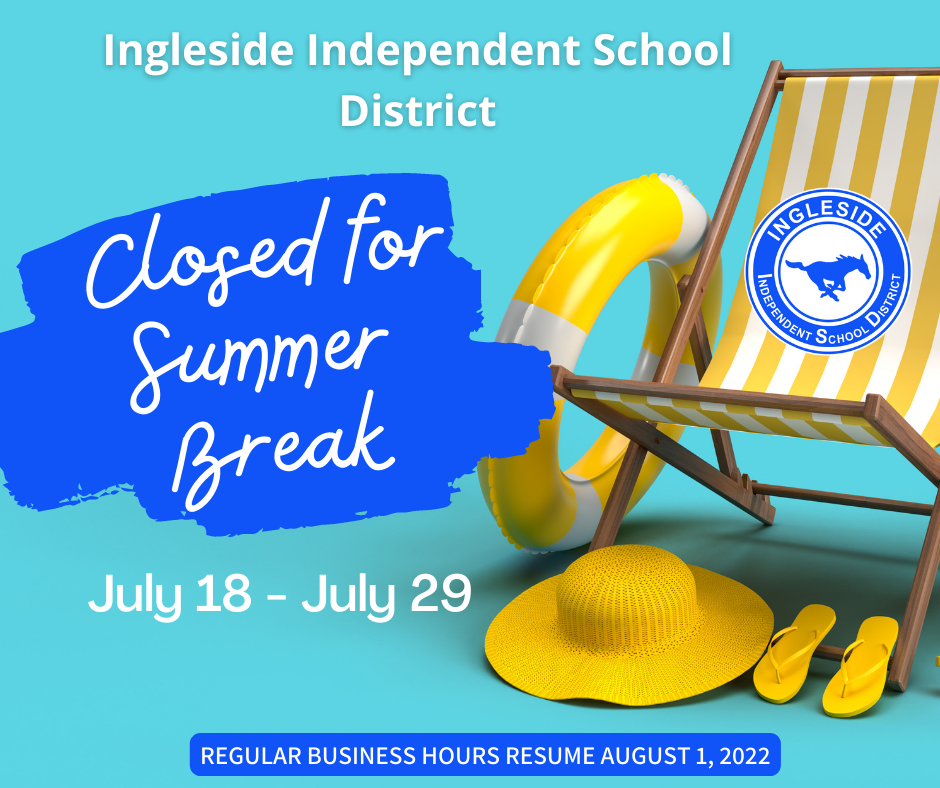 APPRECIATION POST 🧹🧰🔧🧼💙: These are the employees from the Maintenance and Custodial Departments that come to work every day and operate behind the scenes to make sure everything is in tip-top condition for students to be successful. These employees work hard throughout the summer months while everyone is away and are instrumental to keep things running. We couldn't do it without them! From oil changes on district fleet, cleaning floors, and moving furniture to AC repairs on the roof—we are so thankful for a dream team that exhibits service with a smile. Join us in thanking these instrumental team members of Ingleside ISD.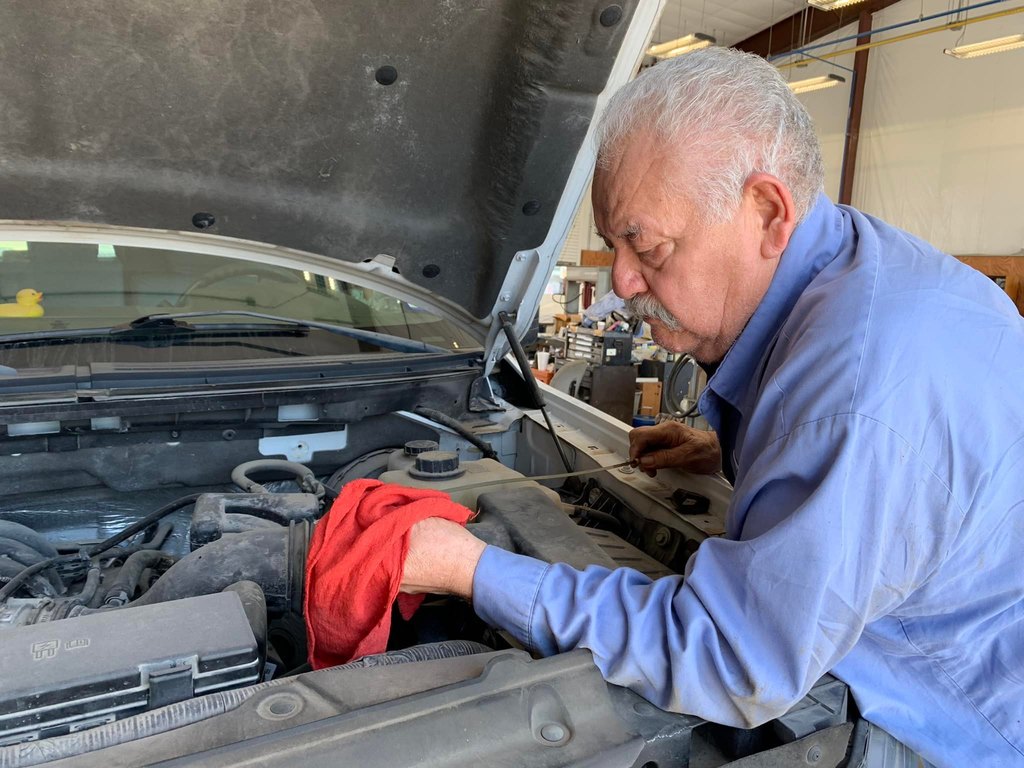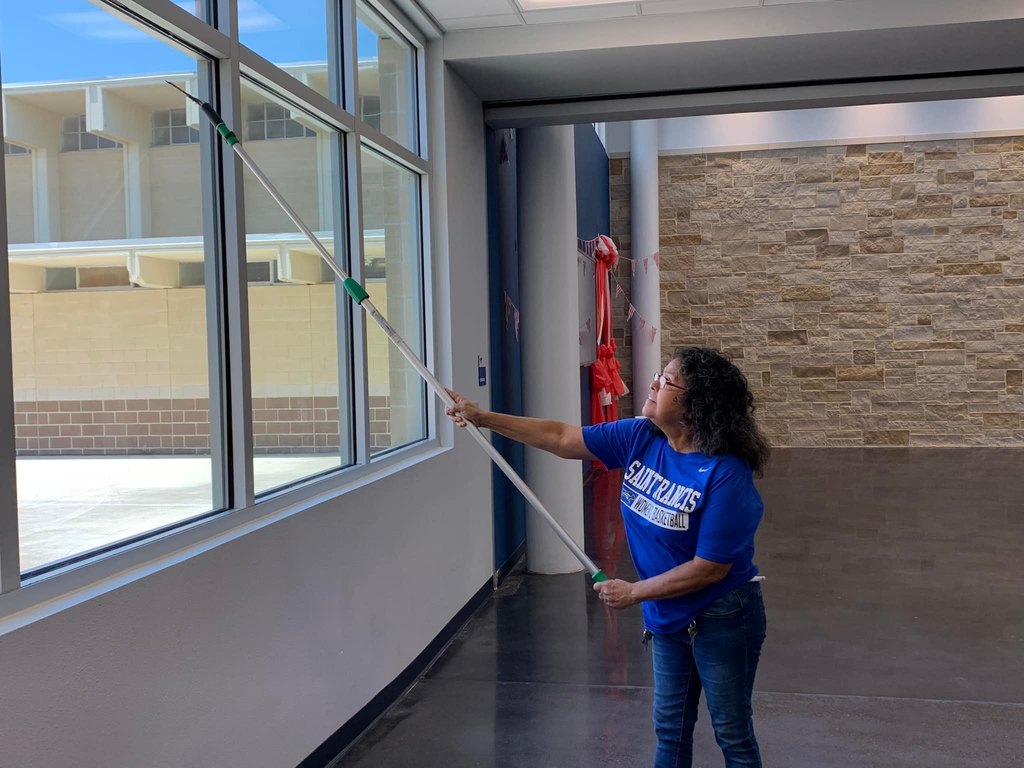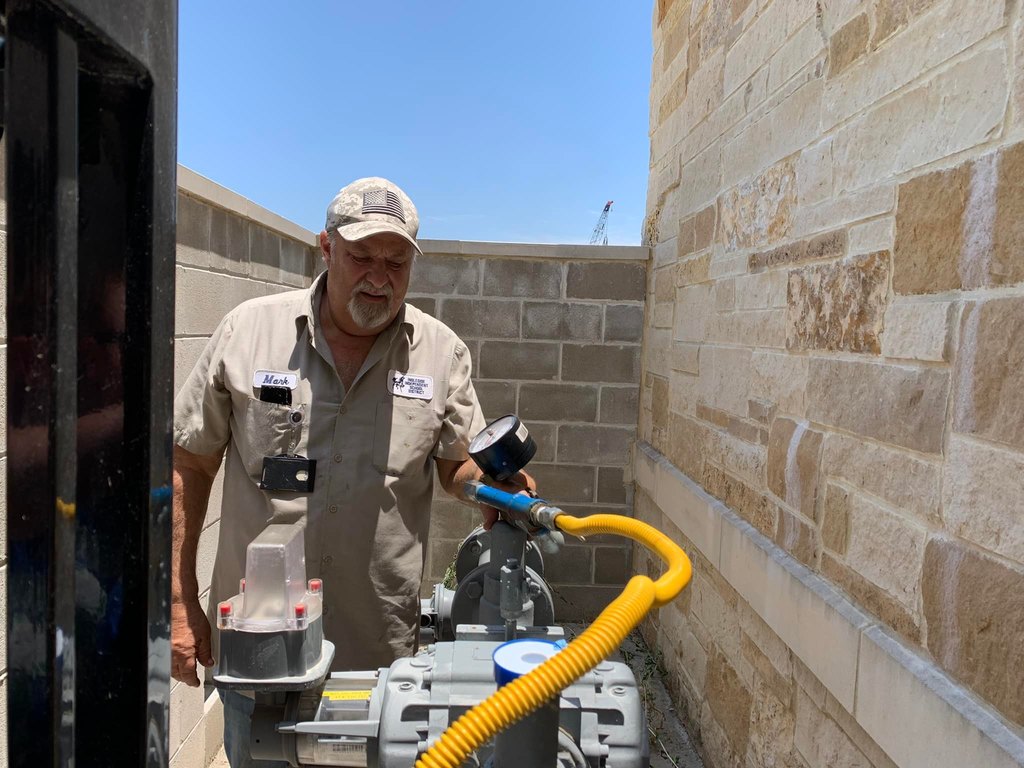 We realize how important it is to provide periodic updates about upcoming events. We are excited for the 22-23 school year, and we have been planning for many important dates over Summer Break. We anticipate the announcement of our online registration date for returning students after August 1, 2022. T-Minus 35 days until the first day of school.... but who's counting anyway? 😆🙋‍♀️🙋‍♂️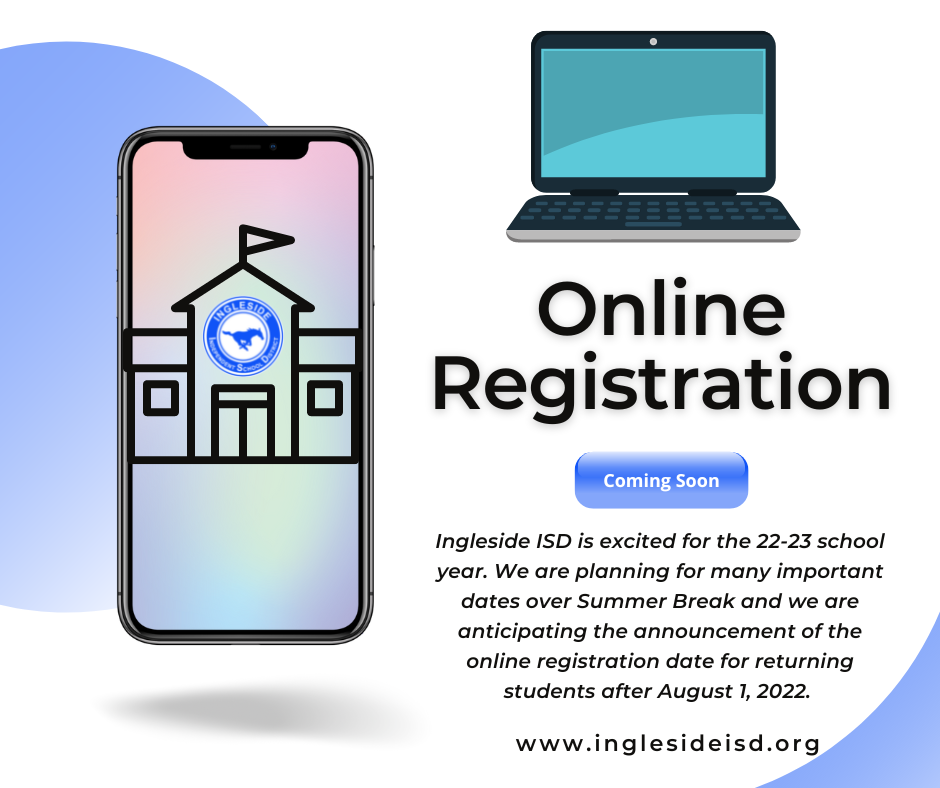 Happy 4th of July, Mustangs! We hope that you all are having a safe and restful holiday. All Ingleside ISD campuses and offices will be closed Monday, July 4th. Regular business operations will resume Tuesday, July 5th.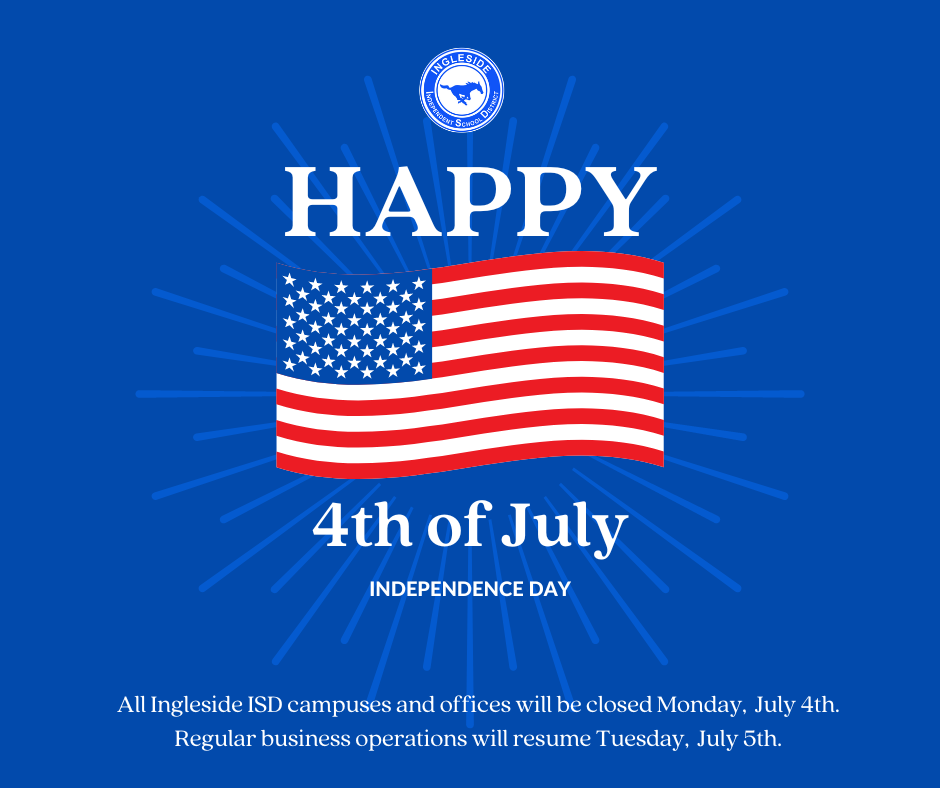 Learning isn't just for students. Beginning July 1st, parents can Log In and Learn More about their child's academic progress during the 2021–22 school year. Visit TexasAssessment.gov to access STAAR scores, learning tools, and other valuable resources. Parents, please check your email for a letter and detailed instructions on how to access the Texas Assessment Portal.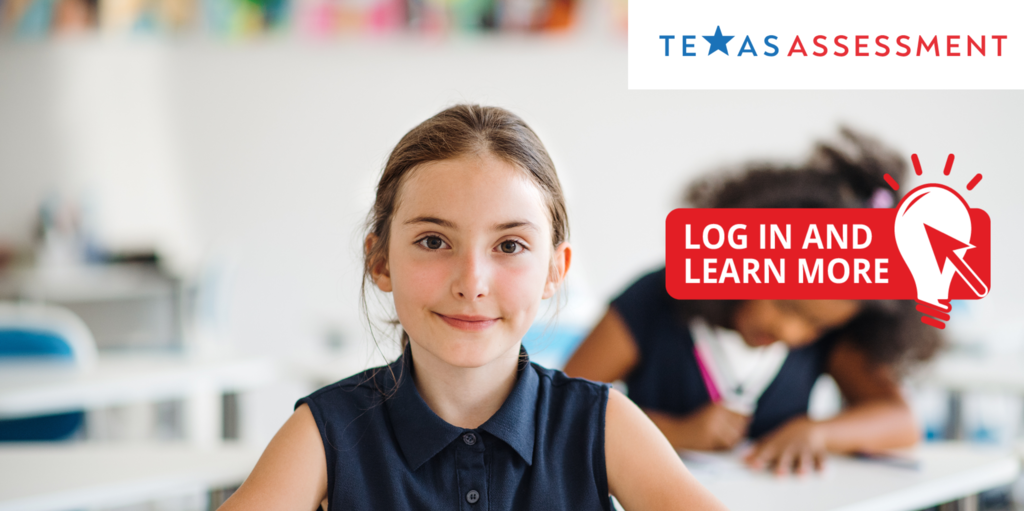 EXCITING NEWS OUT OF MUSTANGLAND: After completing their two-day choreography clinic with 365 Spirit, Ingleside High School Cheerleaders received individual bids to perform at the 2022 Macy's Thanksgiving Day Parade in New York City. Help us congratulate this outstanding group from Ingleside HS Cheer, The Spirit Of Mustangland!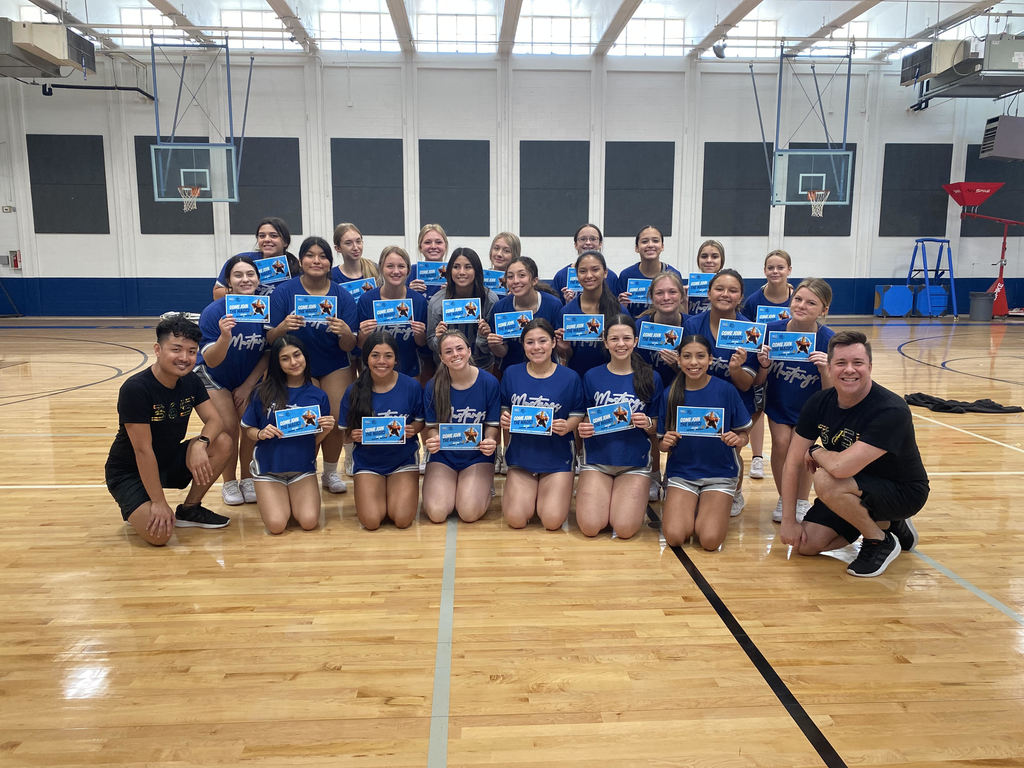 UPCOMING CHANGES FOR SCHOOL MEALS: It is important that we provide you with the most up-to-date information so you may plan accordingly for the upcoming 2022-2023 school year. As you may already be aware, the federal government allowed Ingleside ISD and many other school districts across our region to offer free meals to all students after Hurricane Harvey and during the pandemic. However, Congress did not extend this benefit for schools across the state for the 22-23 school year. This means that families that are eligible for free or reduced-price meals must apply to receive them, and all other students must pay full price for their meals. The application process for free and reduced-price meals opens on July 1st; at that time we will know what student meal prices will be set at. It is important that families apply for free or reduced-price meals during registration for their child prior to the start of school. The application will be included in the registration packet. If you have any additional questions, please contact your child's respective campus.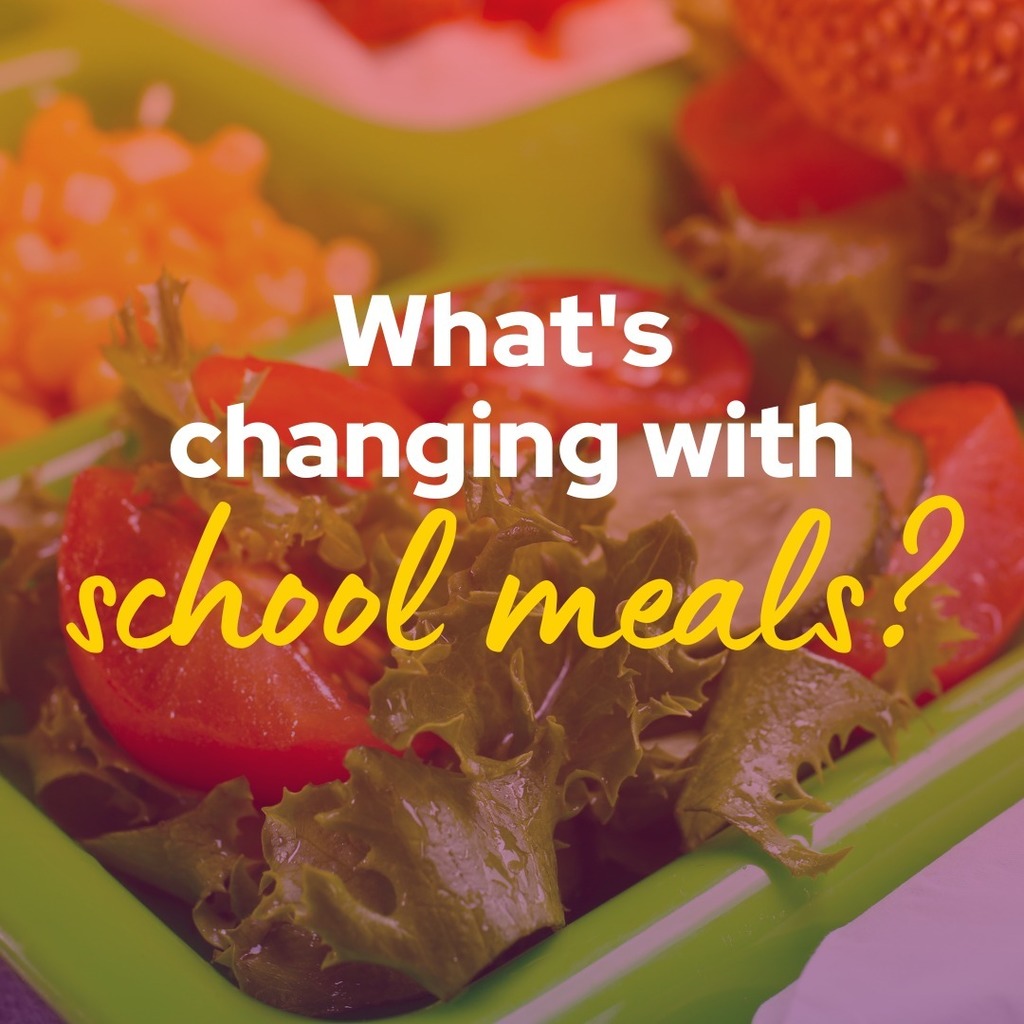 EYES IN THE SKY: **In our tour guide voice** "And if you direct your attention to the left side of Highway 361, coming into Ingleside from Gregory Portland, you'll notice we have some familiar faces on this billboard!" This billboard was made possible through a generous sponsorship by Dairy Queen of Ingleside. We are so excited to have this opportunity to recognize the Ingleside High School Class of 2022 Top Ten Graduates!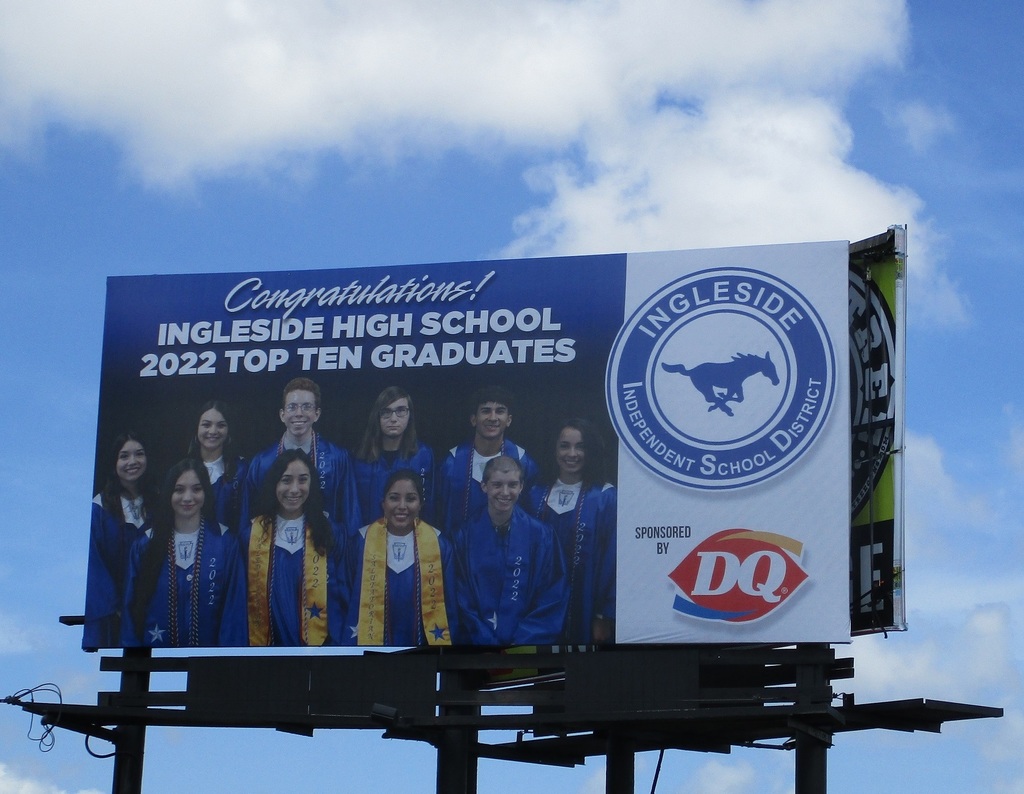 SUMMER MODE ACTIVATED: Please see below for Ingleside ISD's Summer Schedule. ☀️⛱😎
YUM!: Today's (June 6th) FREE Summer Lunch Program, served at Gilbert J. Mircovich Elementary and Ingleside High School is Pulled Pork Sandwich with Chips, Side Salad, Seasoned Corn, Veggie Cups, & Applesauce or Fresh Fruit. We are serving from 11:00 AM - 12:30. See you soon!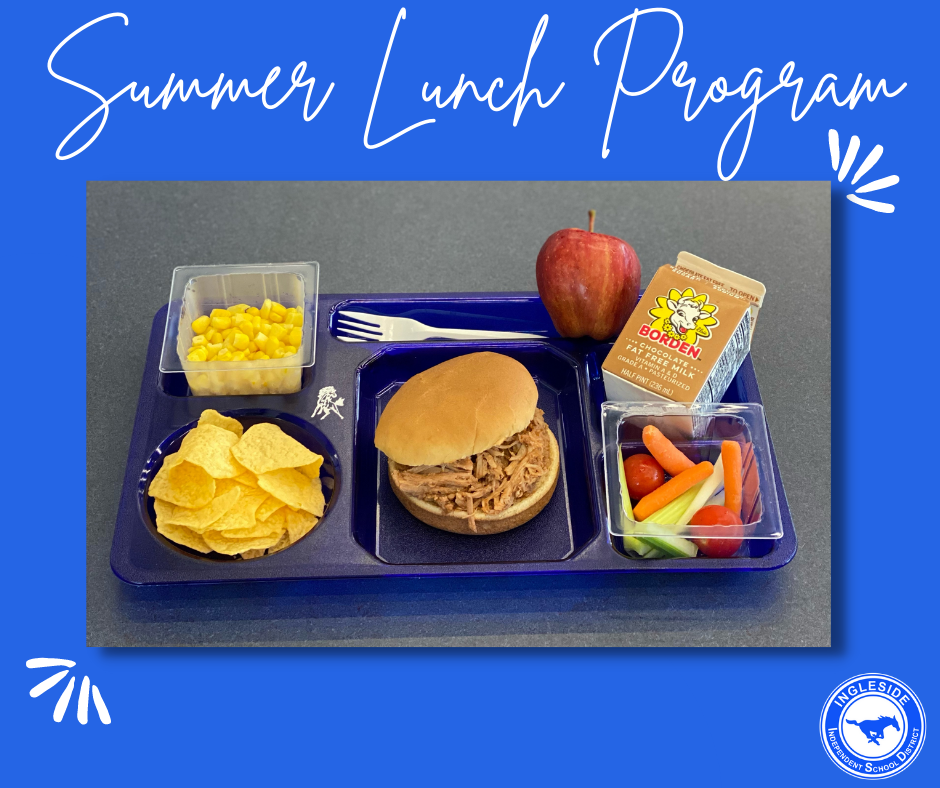 Ingleside ISD is participating in the Texas Department of Agriculture's Summer Feeding Program. Free Breakfast and Lunch will be served to ALL children and served at two sites: at Ingleside High School located at 2807 Mustang Dr and Gilbert J. Mircovich Elementary, located at 2720 Big Oak Lane, Ingleside (June 6th – June 30th ~ Closed Fridays). Breakfast will be served from 7:30AM to 8:30AM and Lunch will be served from 11:00AM to 12:30PM. Adult meal prices are $2.50 for breakfast and $4.00 for lunch. We will be offering several meal choices at breakfast and lunch. Meals must be consumed on site. We are looking forward to a successful Summer Program. Come join us for breakfast and lunch! Please contact the Ingleside ISD Child Nutrition Department at (361) 776-2712 for more information.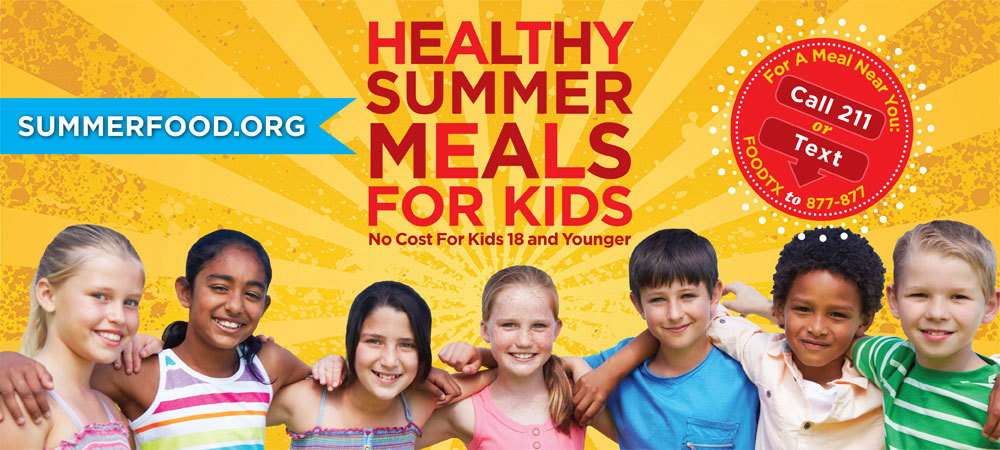 🎶 🥁🎺🏆STATE SOLO AND ENSEMBLE CONTEST WINNERS: So proud of our students who placed at the State Level! Two soloists, Trevin Thurman and Colin Thurman, won gold medals! 🥇 Also, the woodwind Ensemble made a Division 2 Excellent rating on the Mozart. Way to go!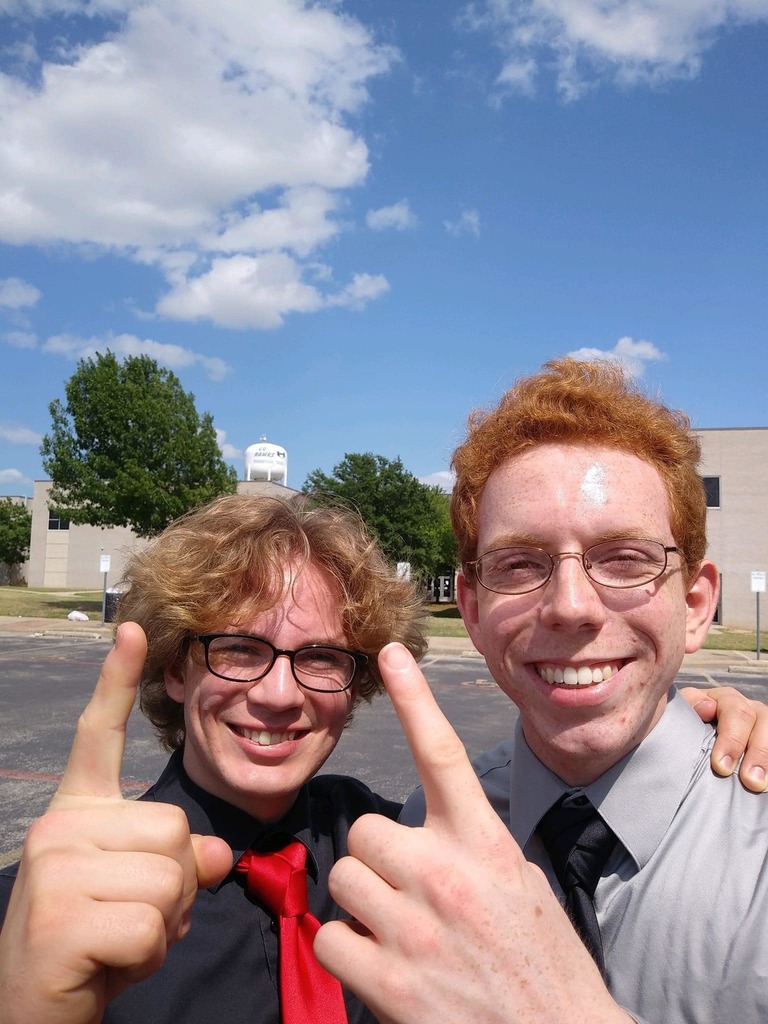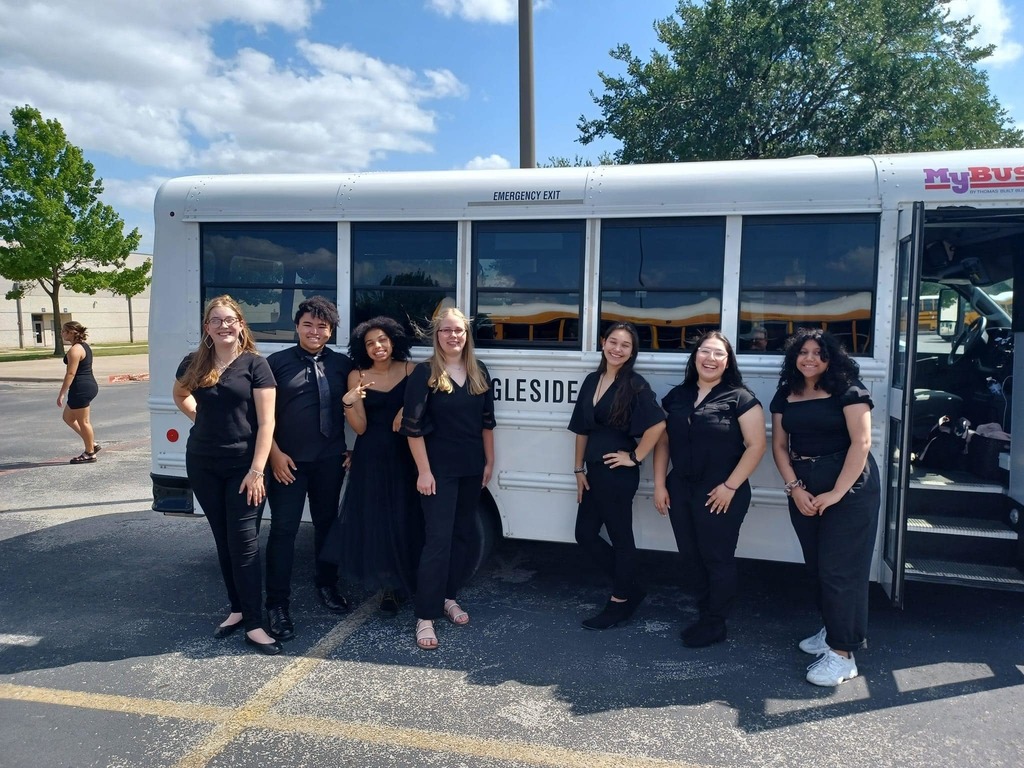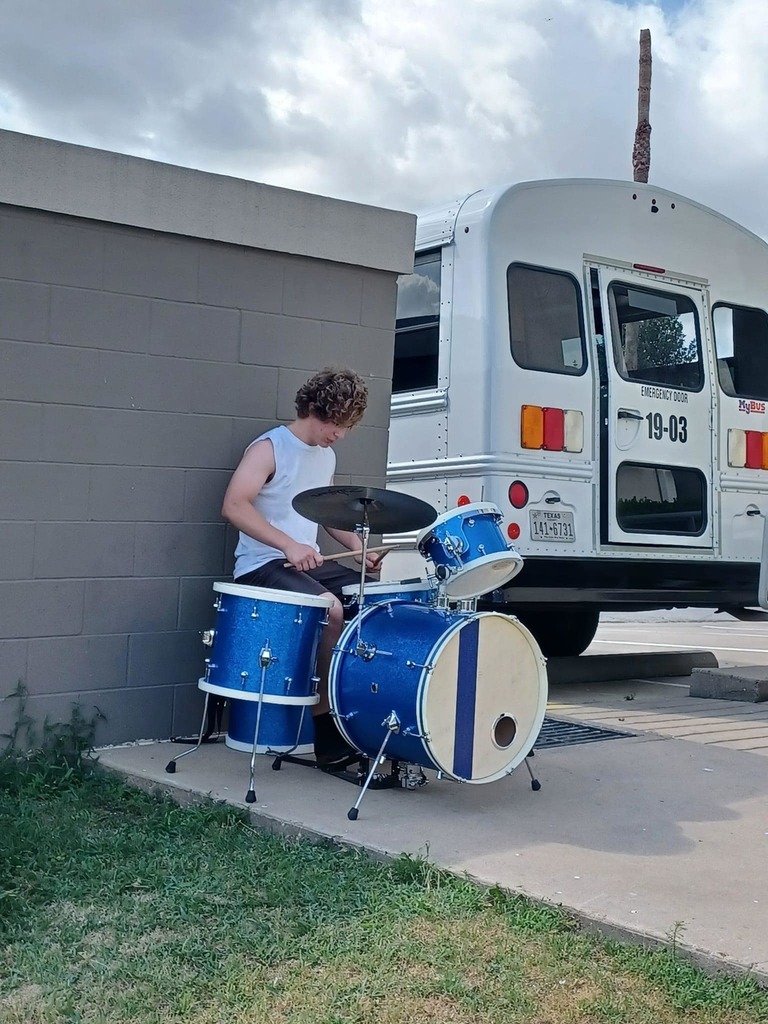 BEHIND THE SCENES PHOTOS 📸 : A lot of love and care from the HS team of staff goes into preparing for a successful graduation ceremony and making sure every student is ready to walk the stage and receive their diploma. It also takes a LOT of hard work, grit, and dedication to achieve this important milestone in life. A lifetime of memories were made over the last twelve years and we can't wait to celebrate our students accomplishments. Ingleside Prepared, World Ready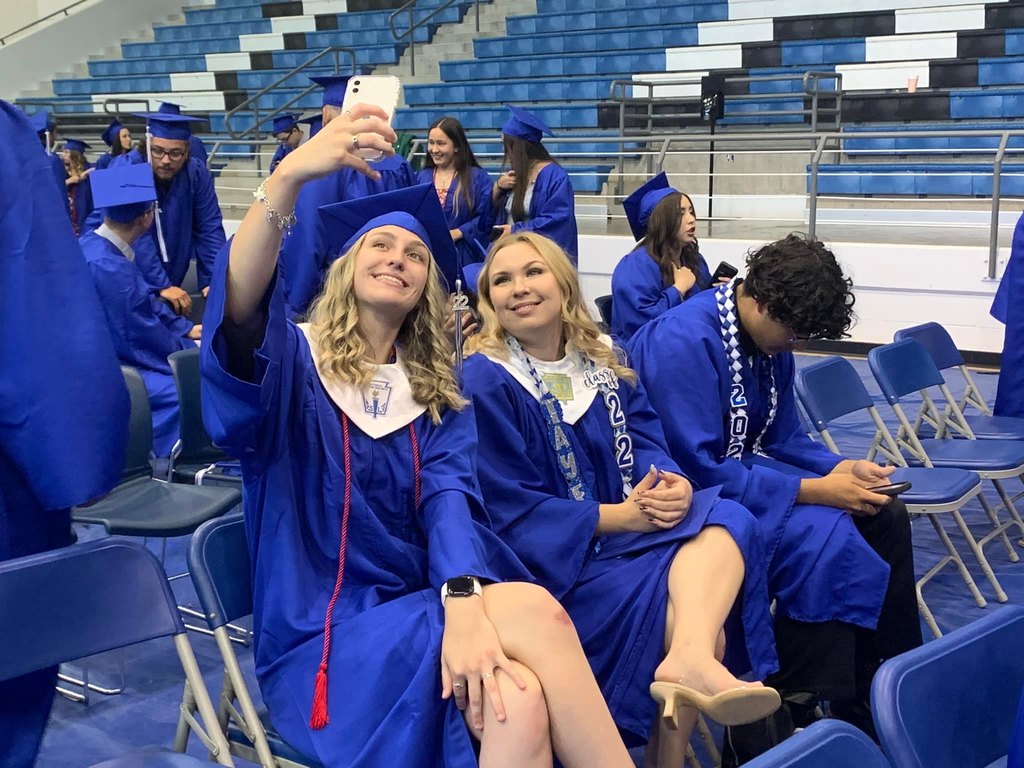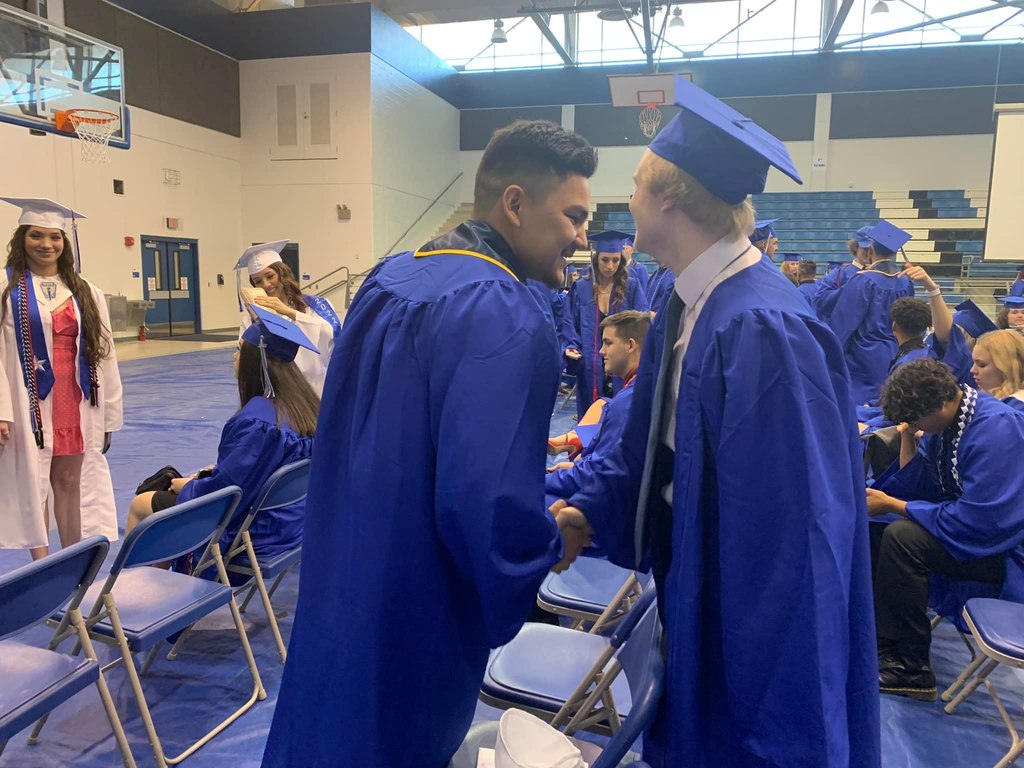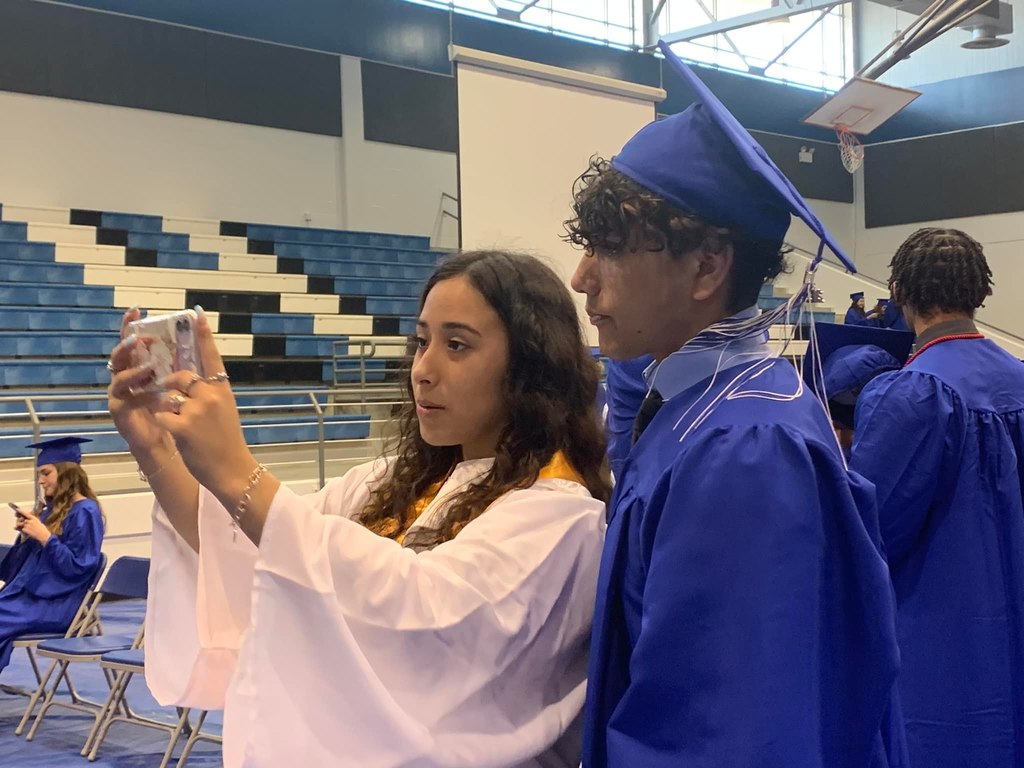 The Ingleside Mustangs mourn with Uvalde CISD. It is with heavy hearts that our thoughts and prayers will continue to go out to the victims, families, students, staff, and the community of Uvalde during this unimaginably tragic time. As Ingleside ISD will be undergoing campus transitions next year, please know we are making decisions to ensure that safety is a top priority while we are under construction with the new middle school. This summer will be utilized to continue to evaluate and enhance the security throughout the district. We'd like to thank Ingleside Police Department for protecting our children and staff, they were on patrol at all campuses this morning and will continue to be there for us all through graduation on Friday. IISD Counselors will be available for any student or staff member needing support.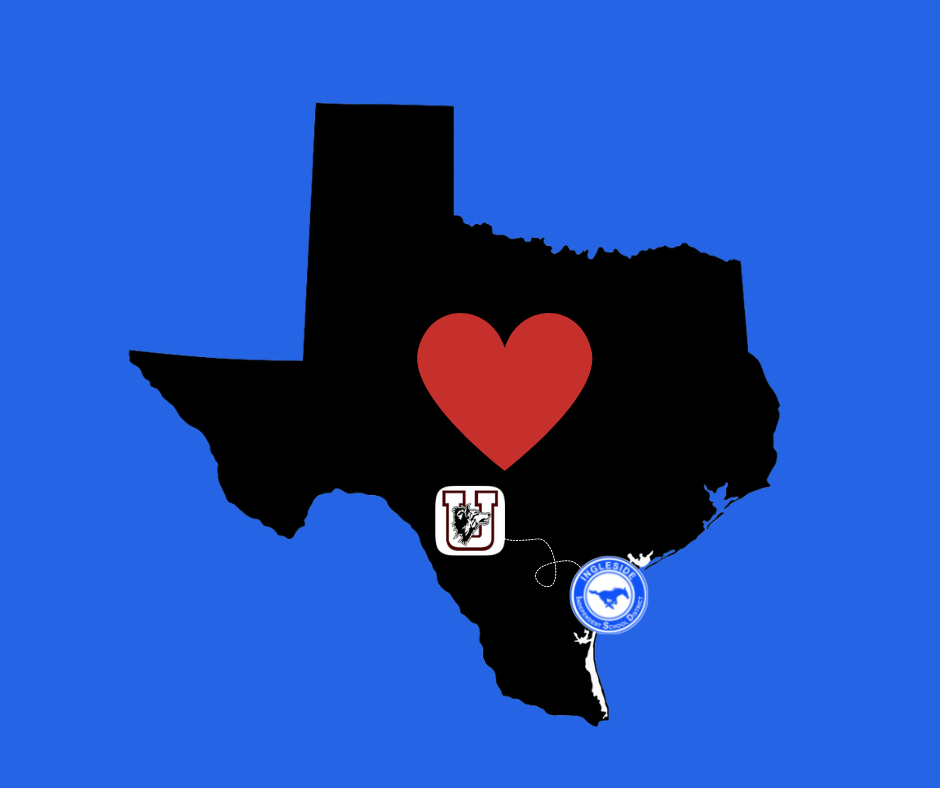 Tiny little voices cheering "Congratulations!" could be heard throughout the halls of Ingleside Primary School this morning as students shared their happiness for the Seniors of Ingleside High School while they conducted their final Senior Walk through the hallways. Such a proud moment for Seniors to reflect on the hard work and determination it took to reach this important milestone in their lives. Way to go, Mustangs!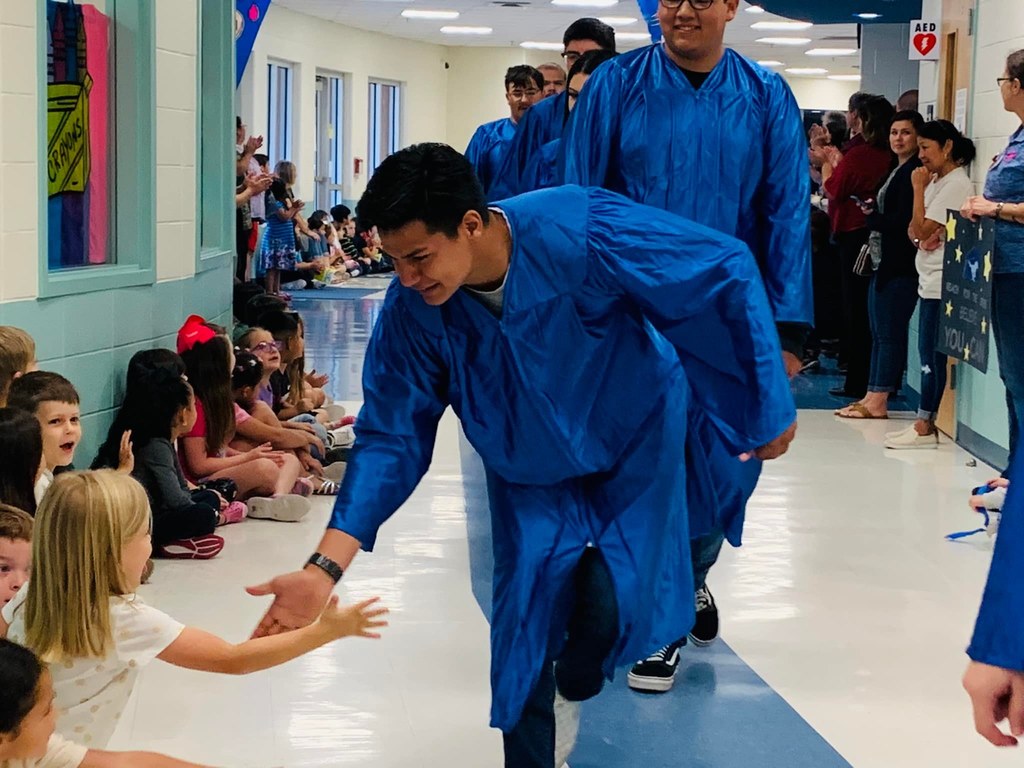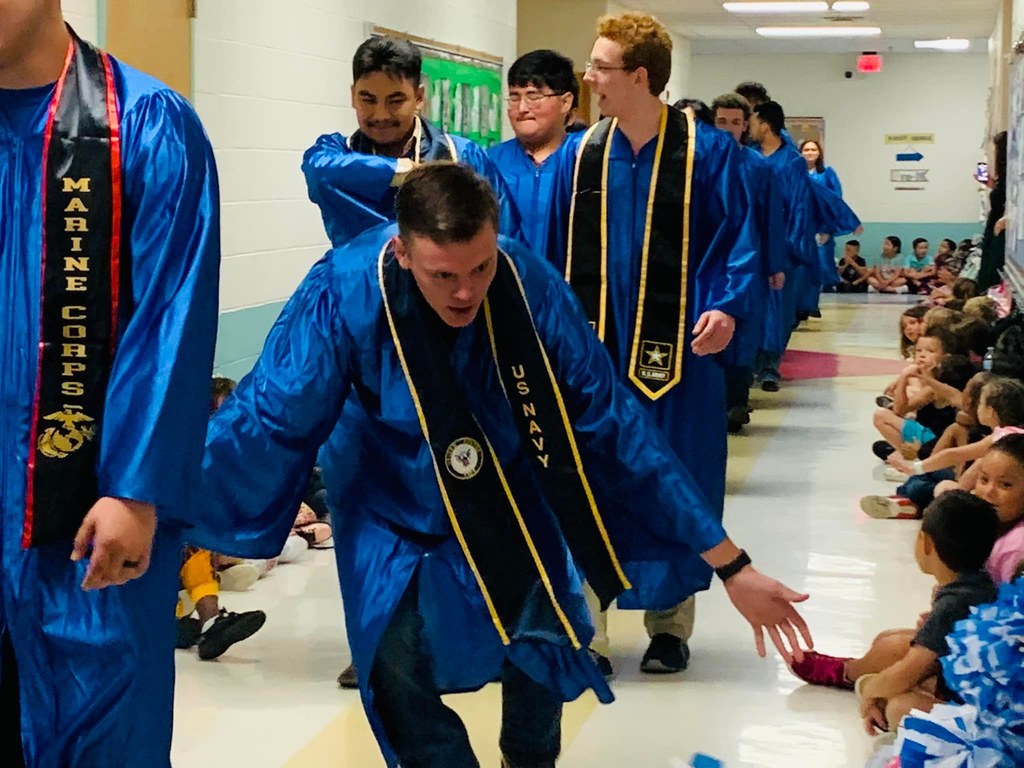 "ARE ROCKS EATEN BY LAVA?" & "WHERE DO ROCKS GET THEIR COLORS FROM?": Those are just a few of the questions that stemmed from 2nd graders at Ingleside Primary School. Student authors from Blaschke Sheldon Elementary came to read their books they wrote and illustrated about the rock cycle. Their confidence, creativity, and passion was on full display as they shared their final products. We appreciate their willingness to share what they know with others in their footsteps!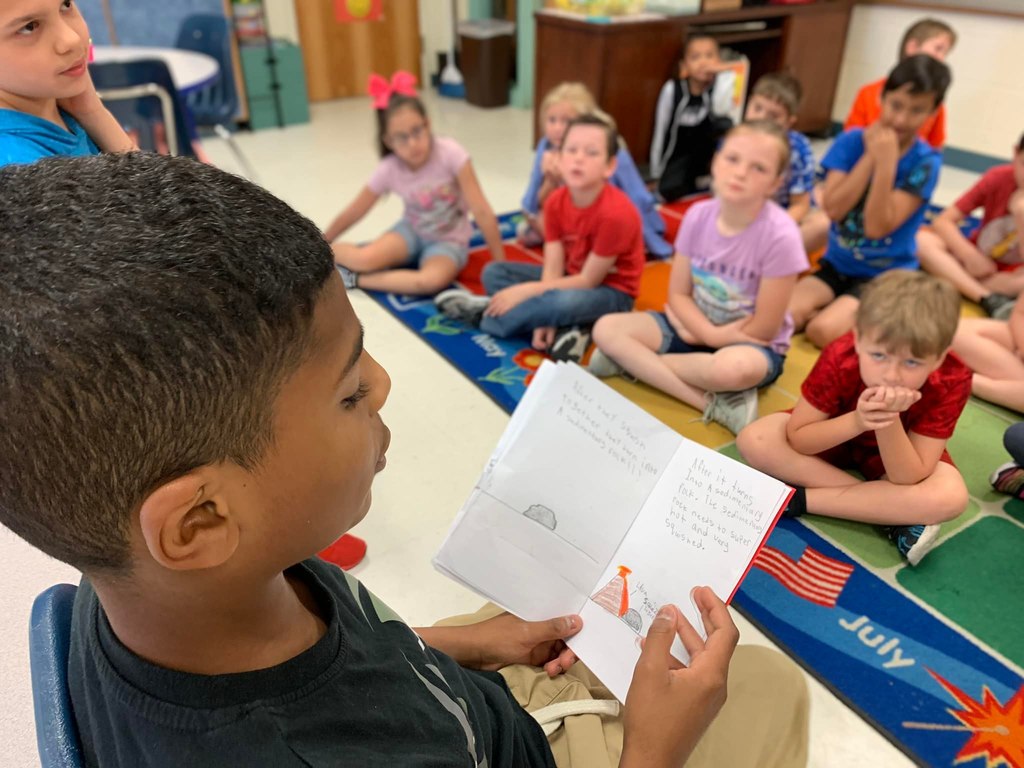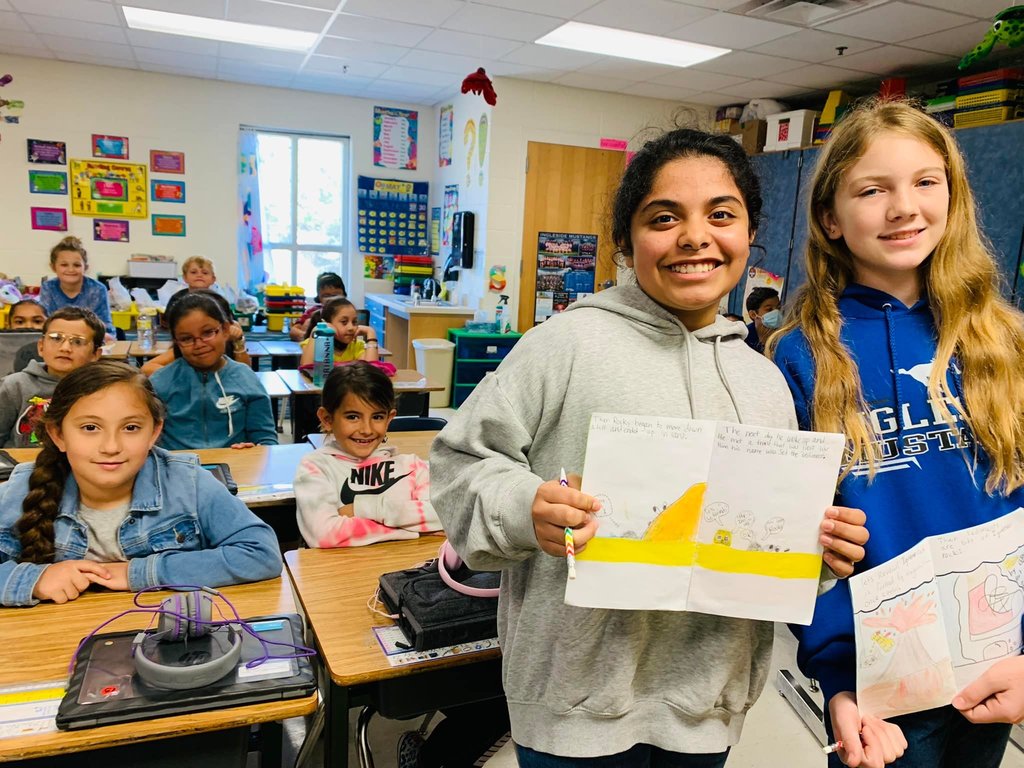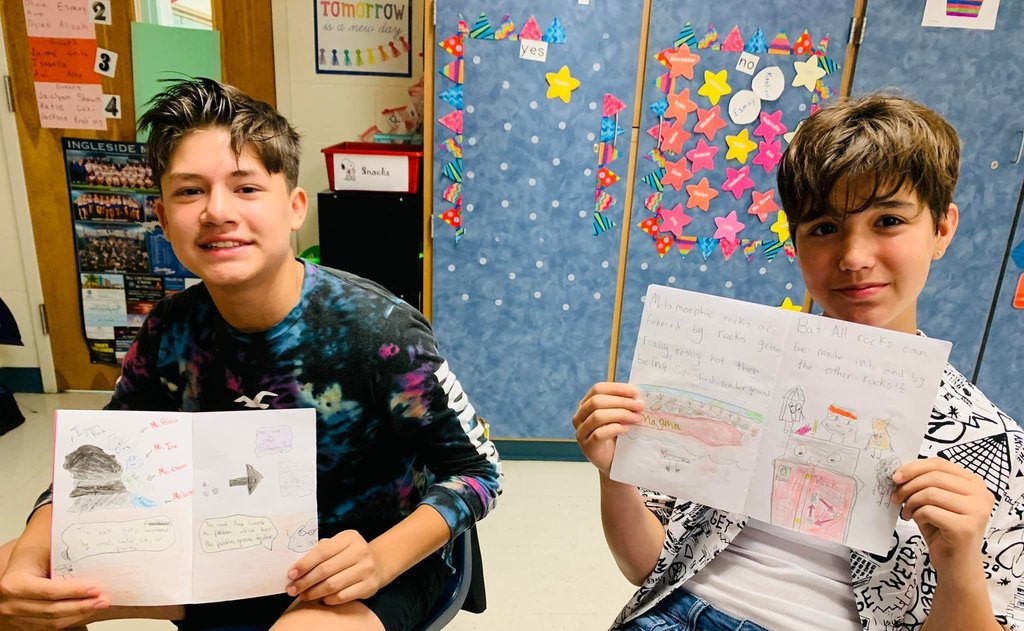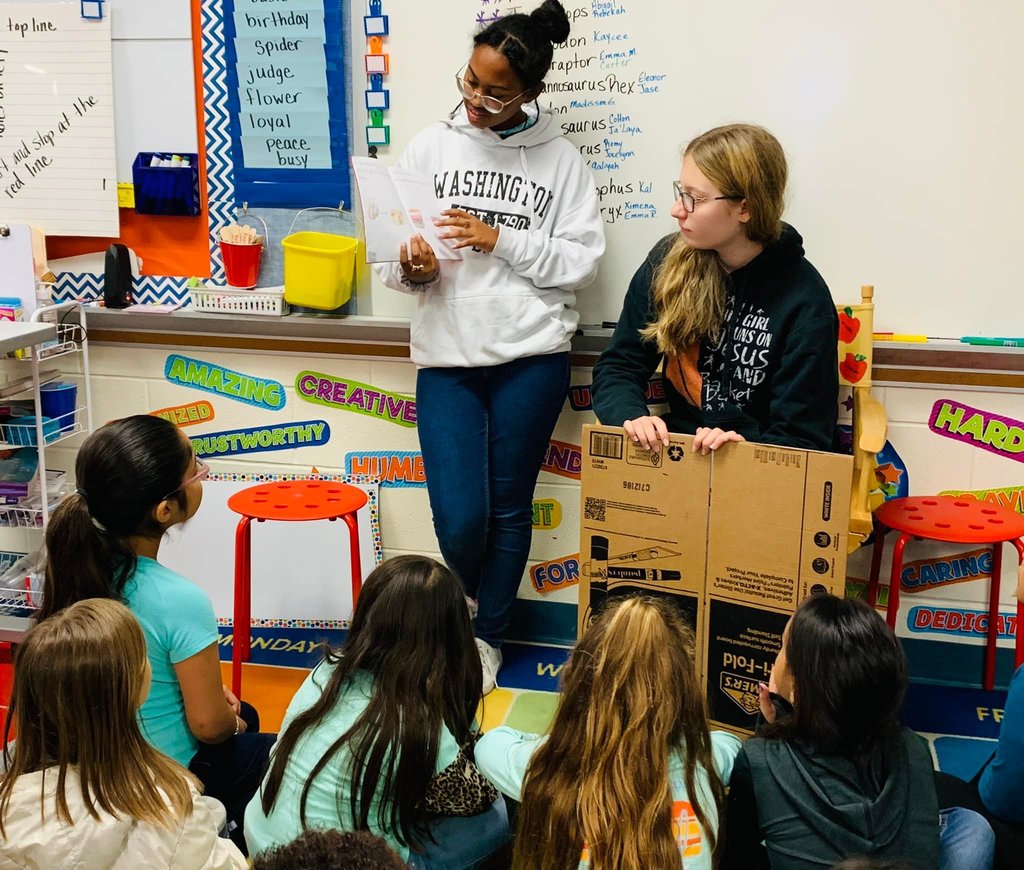 HAPPY SPEECH PATHOLOGIST DAY! Speech Pathologists are specialists in communication. They focus on the various parts of speech including language, voice, fluency and swallowing. They also help our students with speech and language disorders. In general, they help Mustangs communicate better and more effectively. They help to assess, diagnose and treat speech language disorders. We are so thankful for the work the SLP's do for our Mustang Family!