Elementary students from Ingleside Primary School, Gilbert J. Mircovich Elementary, and Communities in Schools have been getting their holiday spirit on while creating works of art! We are so excited to be participating in the Deck the Halls artwork competition with the San Patricio County District Clerk's Office - Heather B. Marks. What's your favorite way to get in the holiday spirit?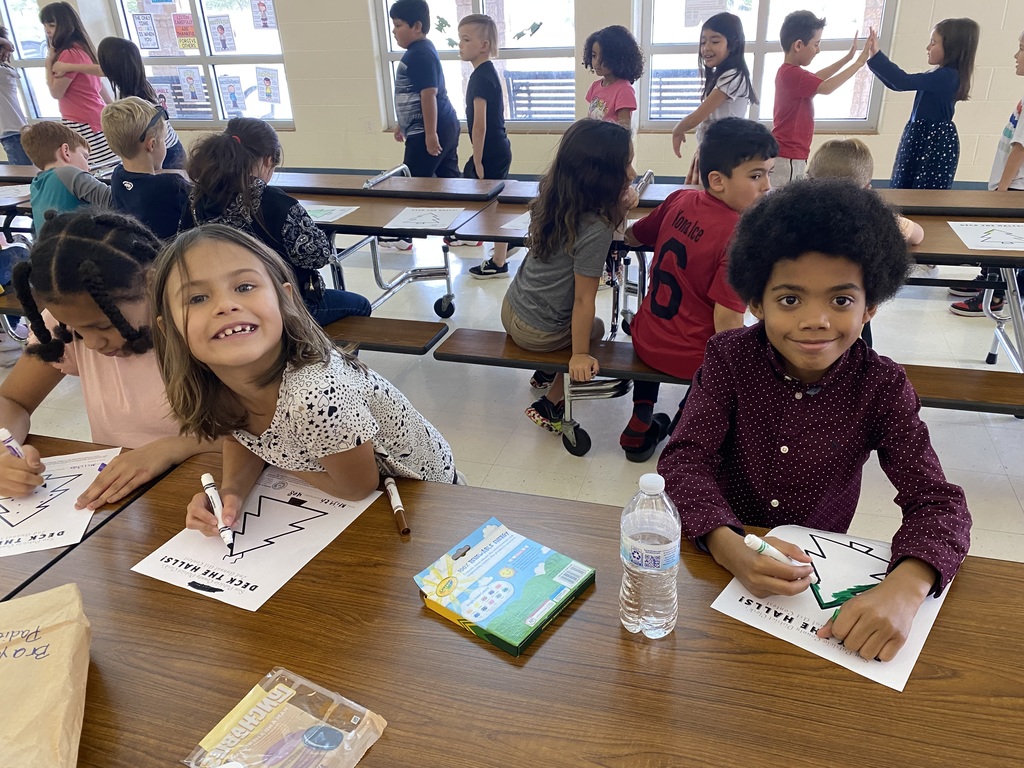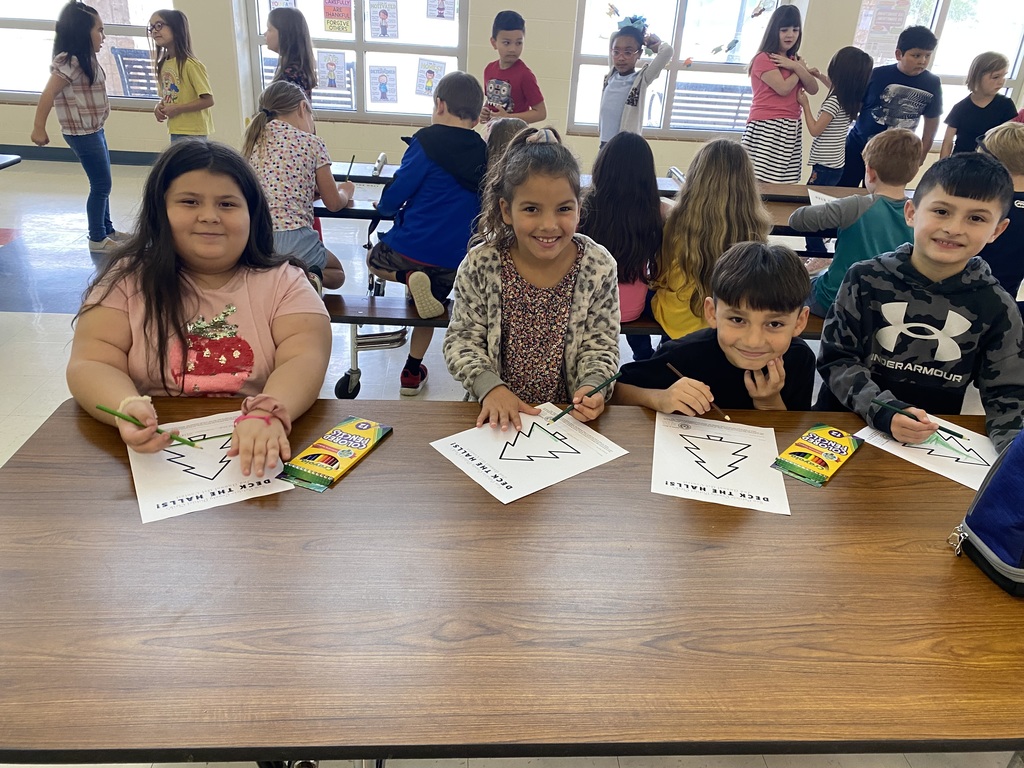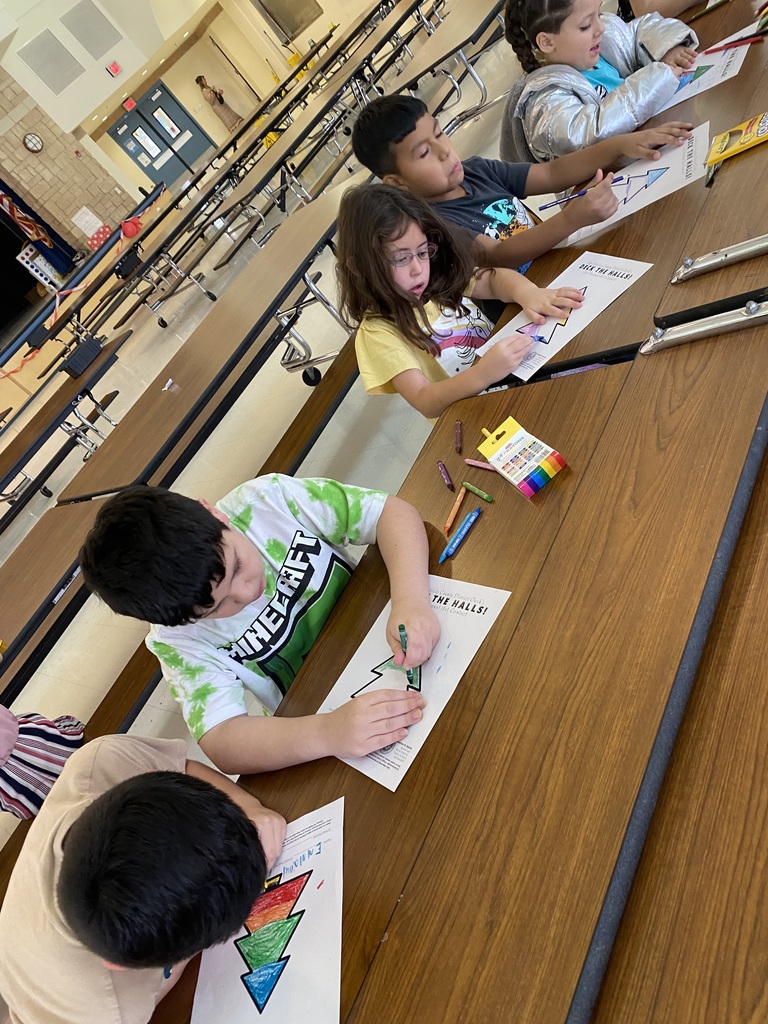 🌺💙ALOHA, MUSTANGS: We are so proud of two of our Varsity cheerleaders, Brooklyn Deckert and Elianna Rodriguez. The two were highlighted on KRIS6 Sunrise this morning, as they are currently in Hawaii representing their school with Varsity Spirit at the Pearl Harbor Memorial Parade in Waikiki.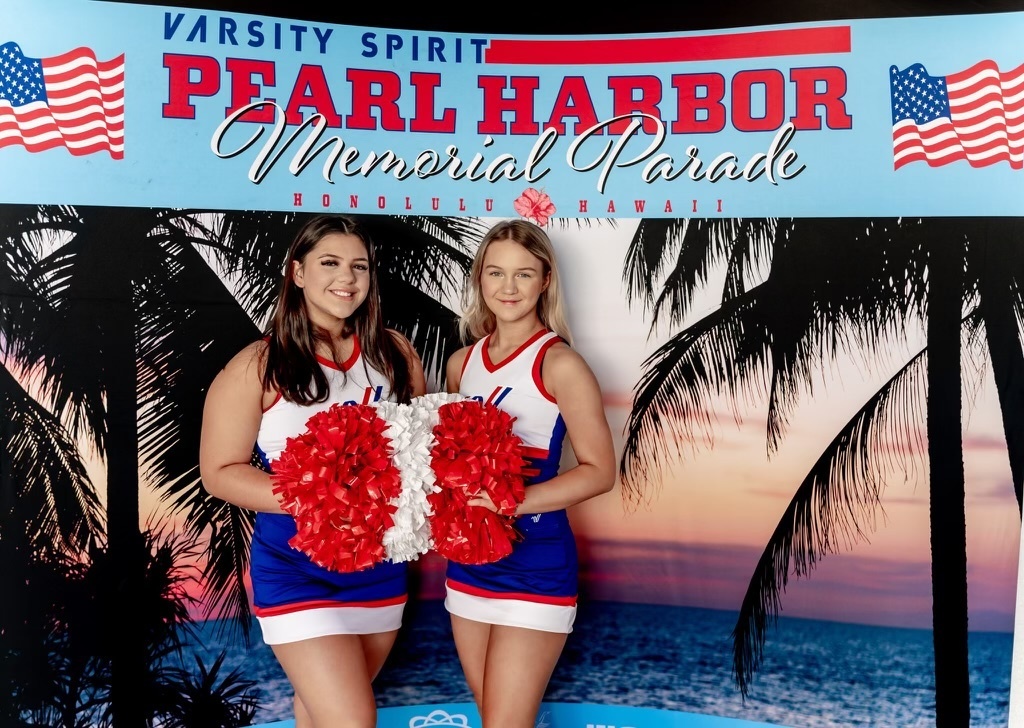 The Ingleside ISD Parent Survey is open! Each year, the District gathers information to enhance current practices and gain feedback to make necessary changes to improve the overall experience of our school system for the students, staff and families of Ingleside ISD as well as the organization as a whole. Your feedback is critical and we value your willingness to share your responses with us. The survey is open now and must be completed no later than Tuesday, December 20th. It is estimated that the survey takes approximately five minutes to complete. To access the survey, please use the following URL link:
https://forms.gle/MLS5i2AGLvyzdFhA6
We thank you for entrusting your child with Ingleside ISD.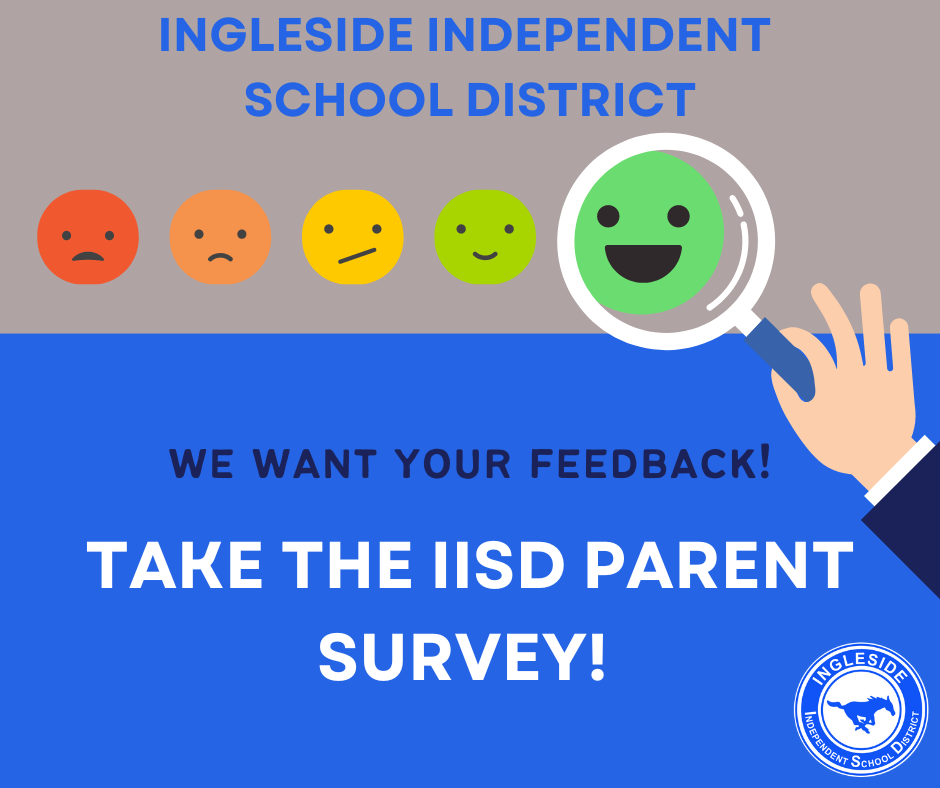 STUDENT COUNCIL OFFERS A HELPING HAND: These two Seniors, Sierra Smith, Senior Class President and Devon Williams, Senior Class Secretary provided a helping hand to the Ingleside Police Department during their Food Distribution that took place earlier today. Both ladies are excellent examples of what it means to give back to their community by showcasing volunteerism to help others.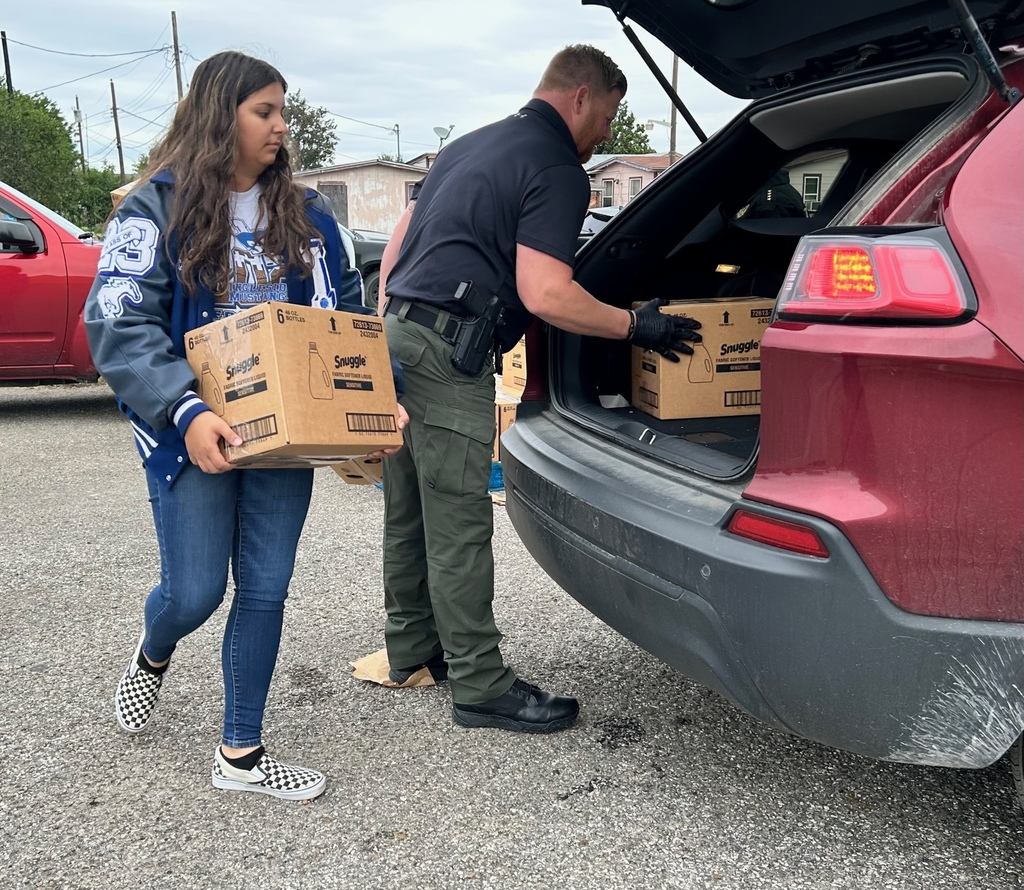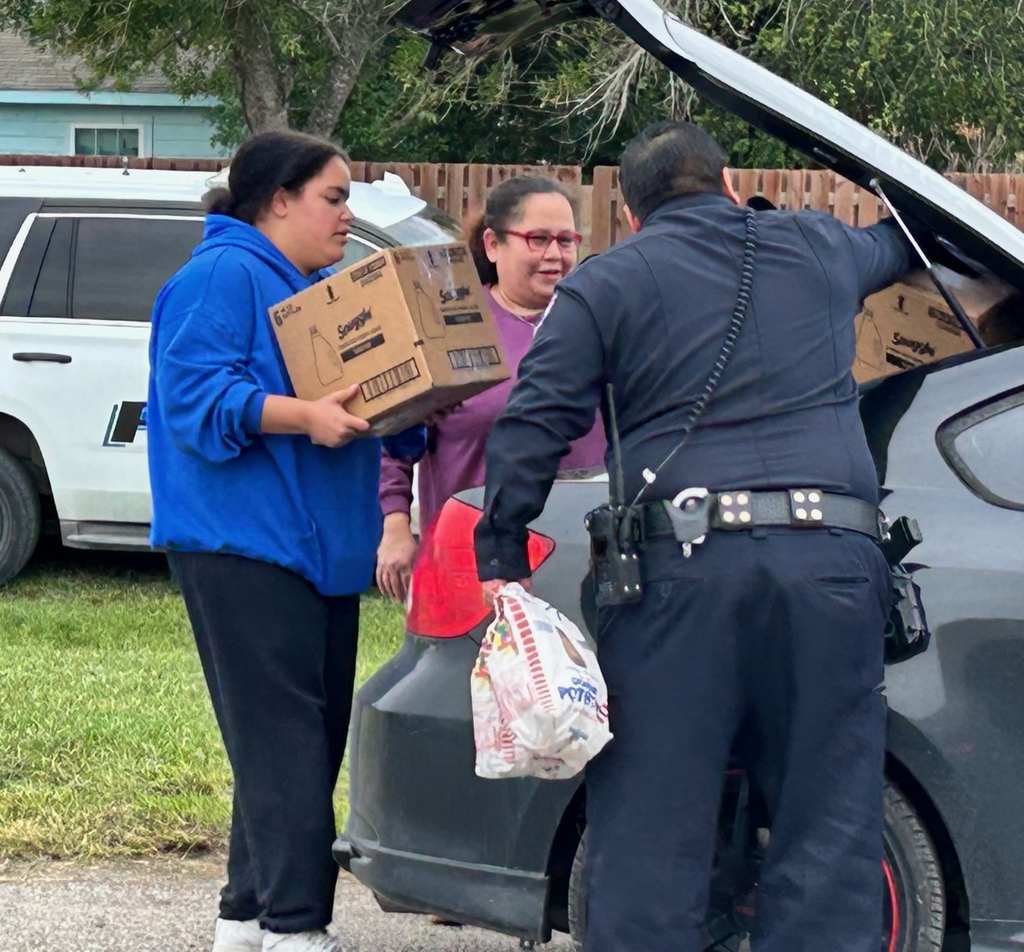 IHS GIVES BACK: Student Council members from Ingleside High School were hard at work this morning, volunteering their time for the greater good at the Coastal Bend Food Bank. Our students really do have such big hearts 💙🤍 Together, they are helping fight hunger and promote wellness throughout the Coastal Bend.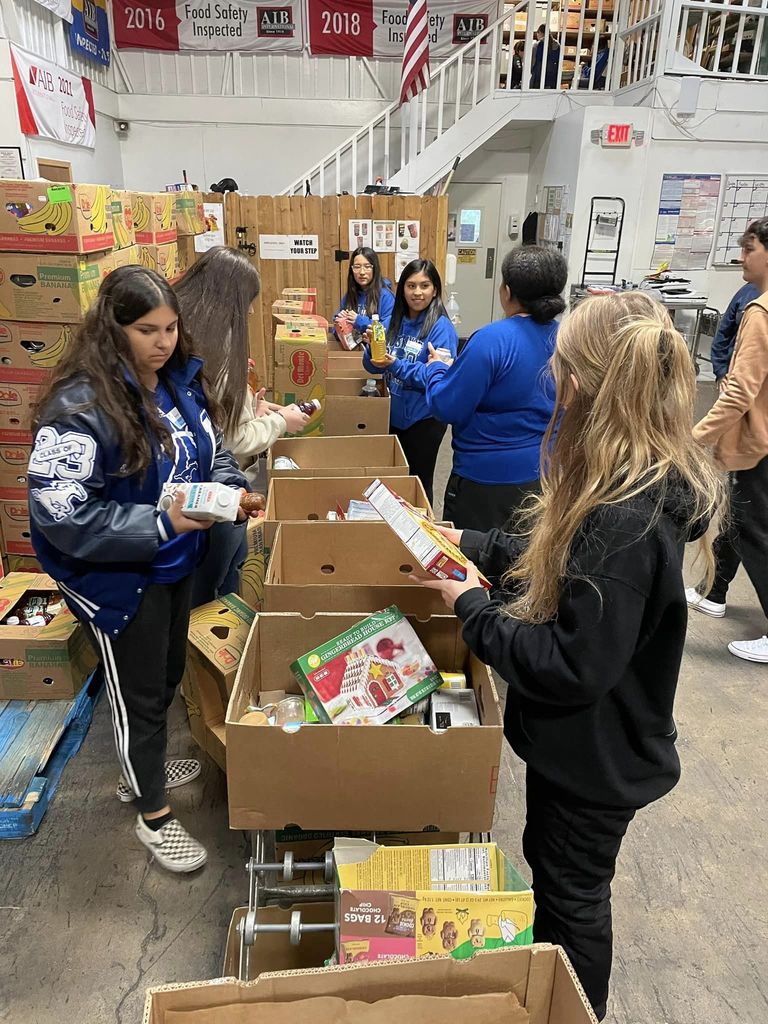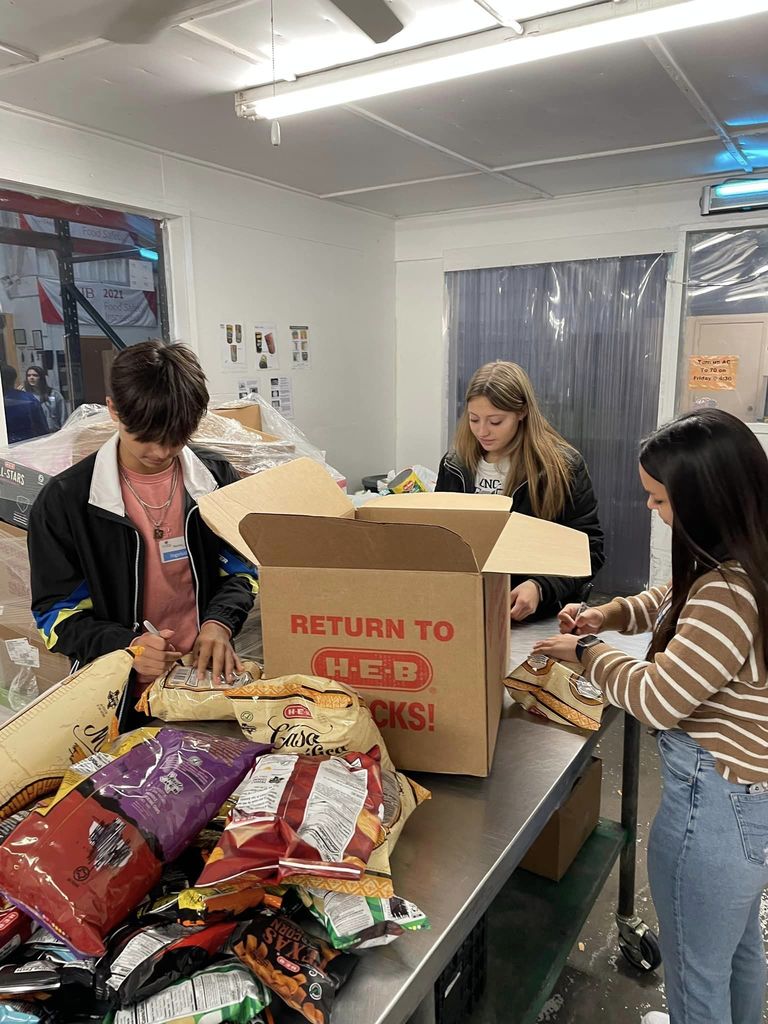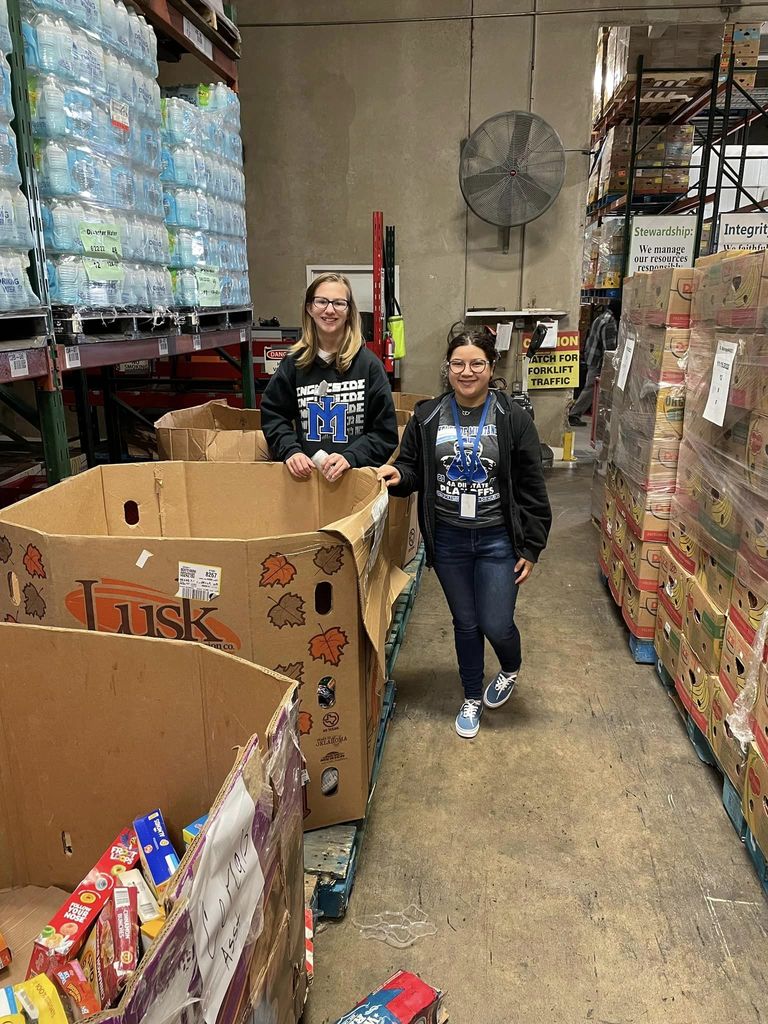 TODAY A READER, TOMORROW A LEADER: Thankful that SRO Calderon and S. Knox of the Ingleside Police Department spent time with 1st graders in the library, reading and bringing smiles to our students faces. Readers are leaders!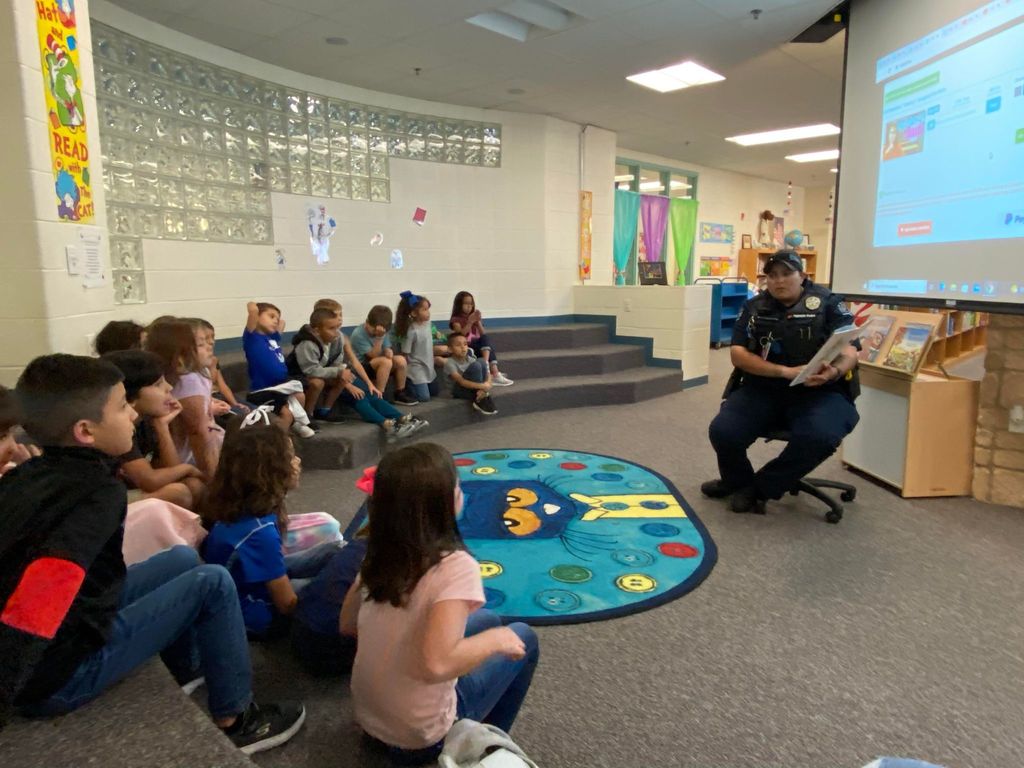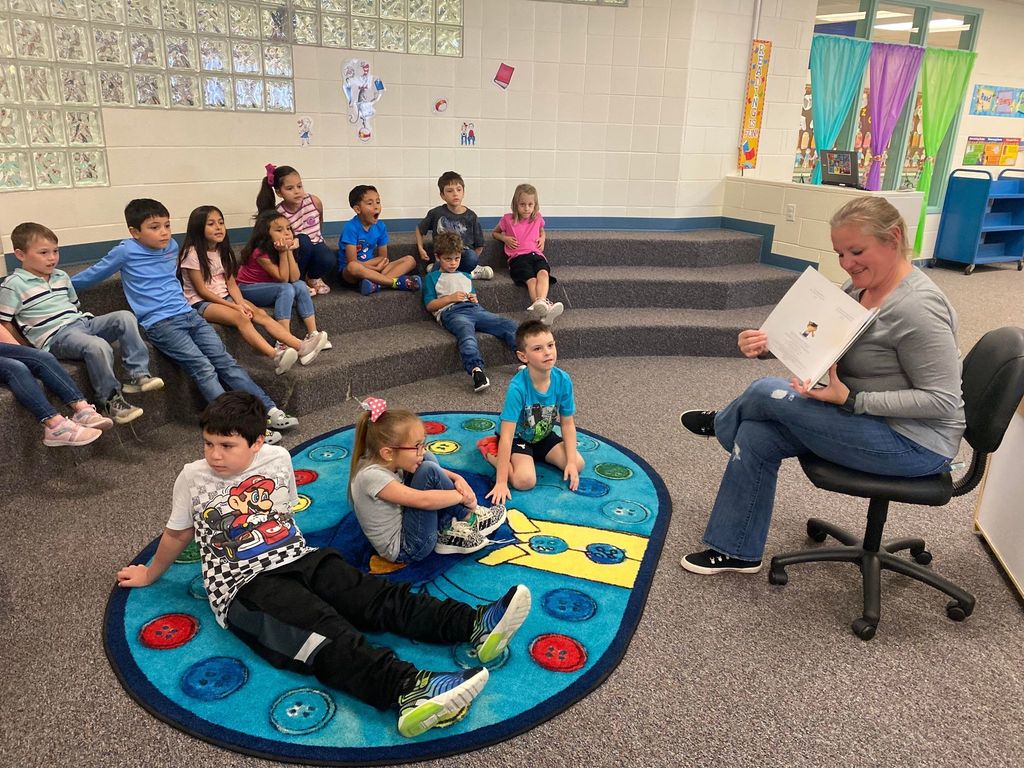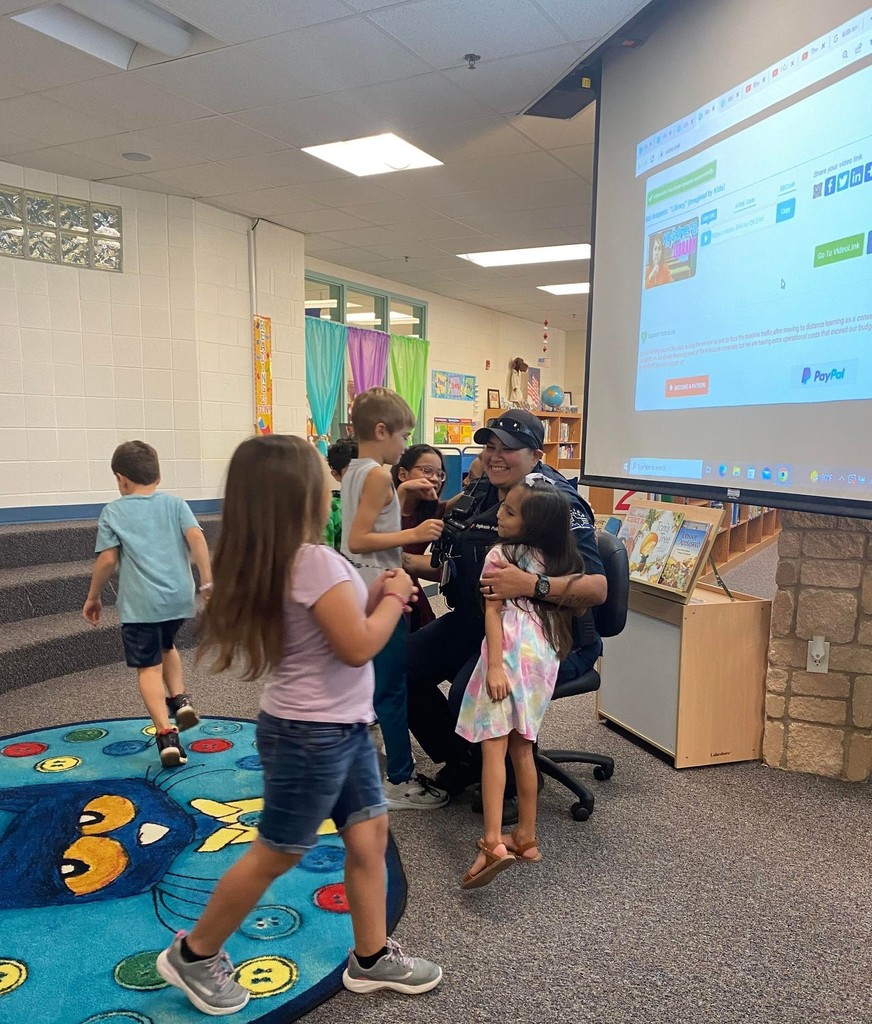 Due to possible inclement weather this evening (11/4), the football game will now start at 7:00 PM. See you there, Mustang fans! GO BIG BLUE!
🎃 Wishing all Mustangs a safe evening of fun. Happy Halloween!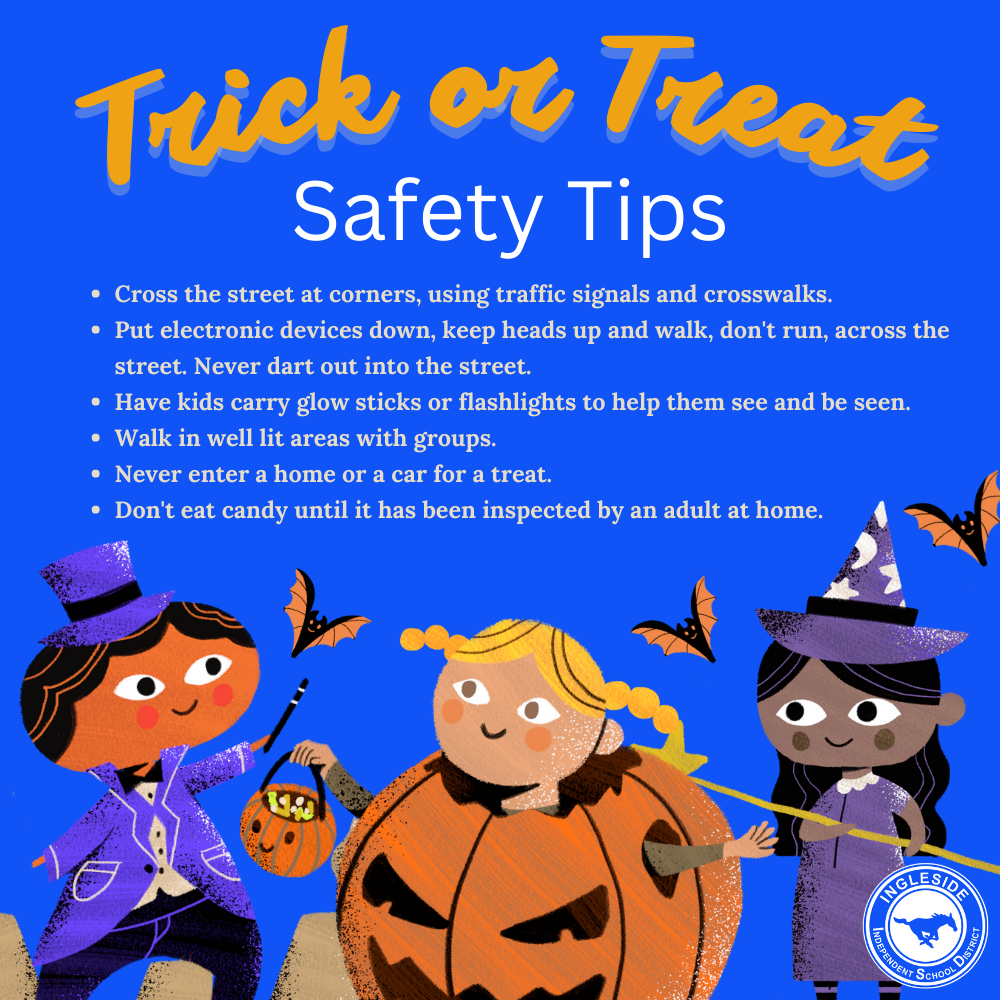 Students at Leon Taylor Middle School got a first hand look at what smoking can do to your lungs. The Coastal Bend Wellness Foundation educated students on what healthy lungs look like and displayed the stark comparison to a set of smokers lungs. Students were shocked to see what unhealthy habits can do to their bodies. Thank you to CIS Ingleside ISD for bringing this important prevention tool for students to learn from during #RedRibbonWeek.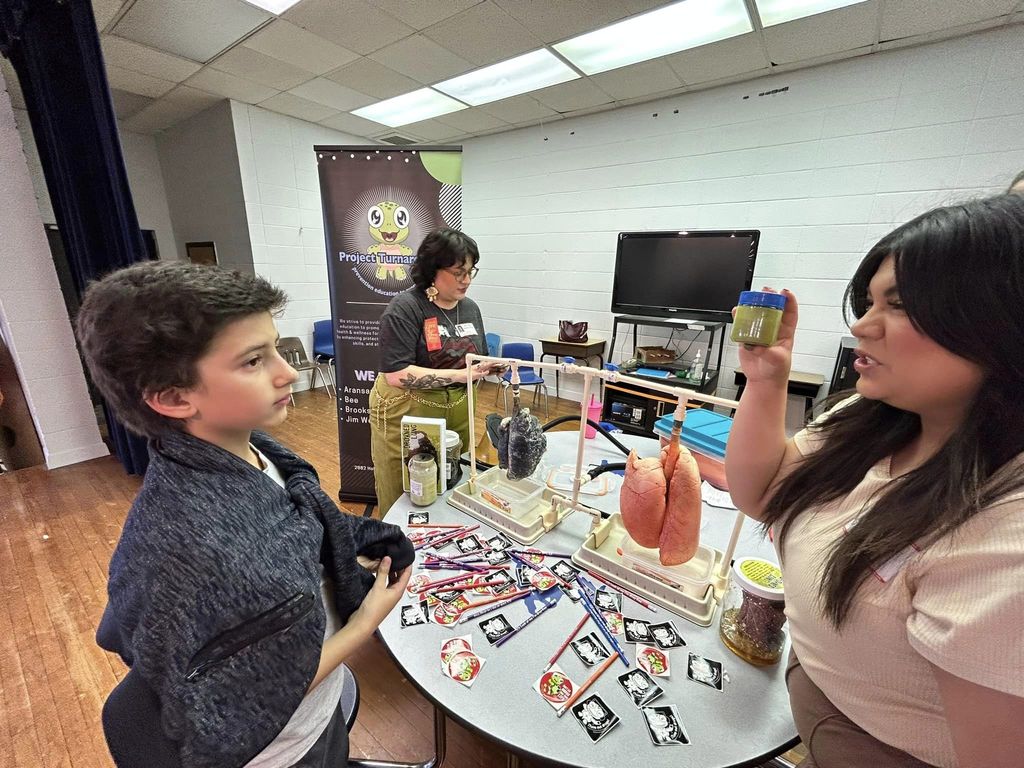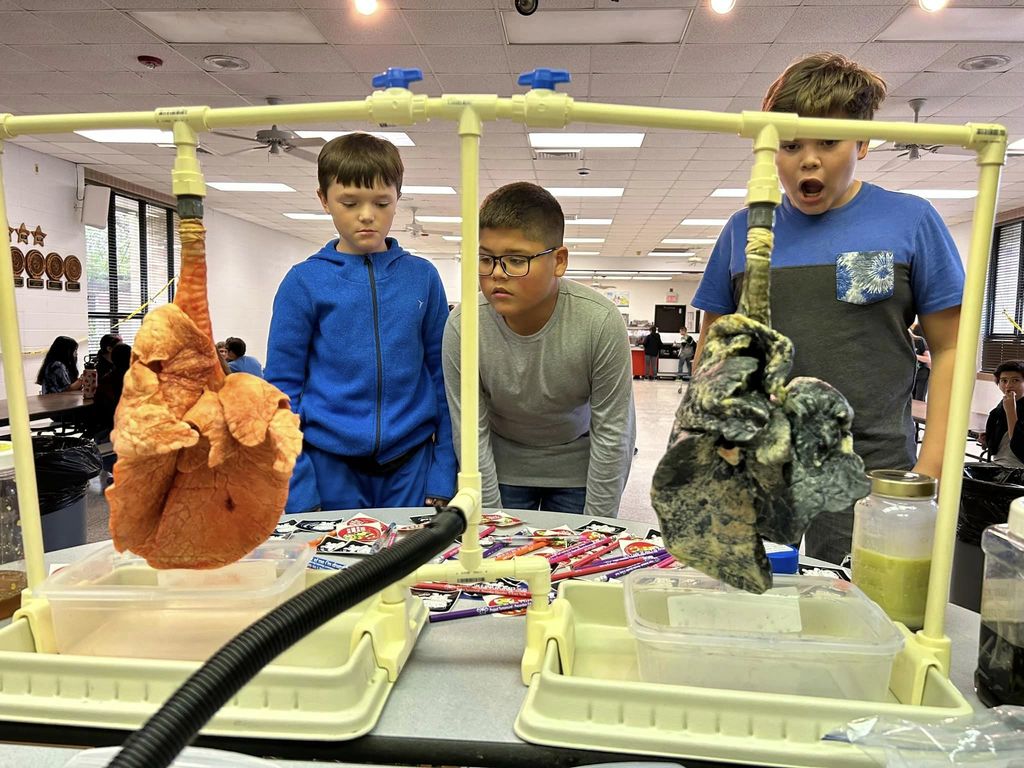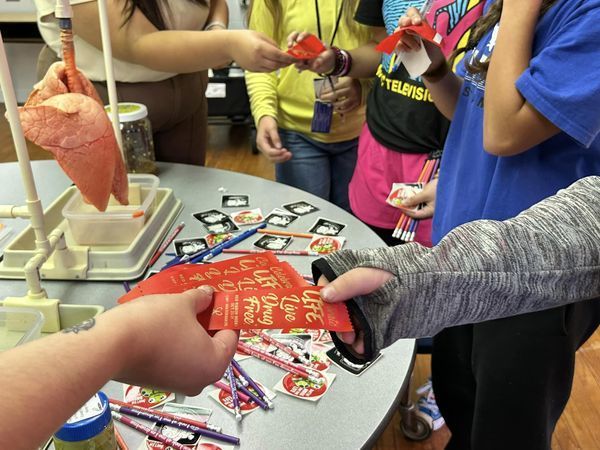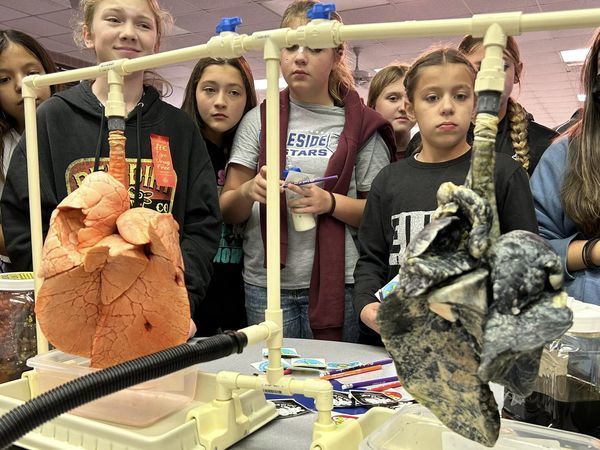 IT'S CRAZY TO DO DRUGS: Students had wore their crazy socks to show their spirit during #RedRibbonWeek in Mrs. Thomas's class at Gilbert J. Mircovich Elementary.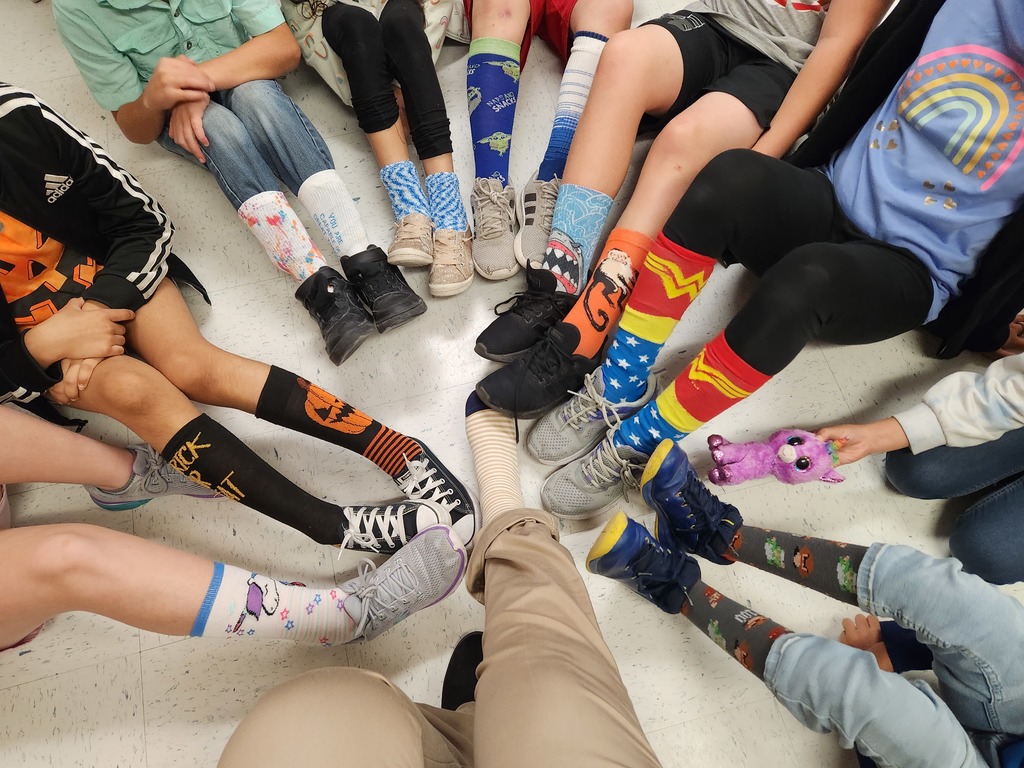 RED RIBBON WEEK: Officers from the San Patricio County Sheriff's Office visited Ingleside High School and brought a special K-9 visitor to provide information and guidance about living a drug free lifestyle. We are grateful for our community partners (and four-legged friends) who have a positive influence on our students.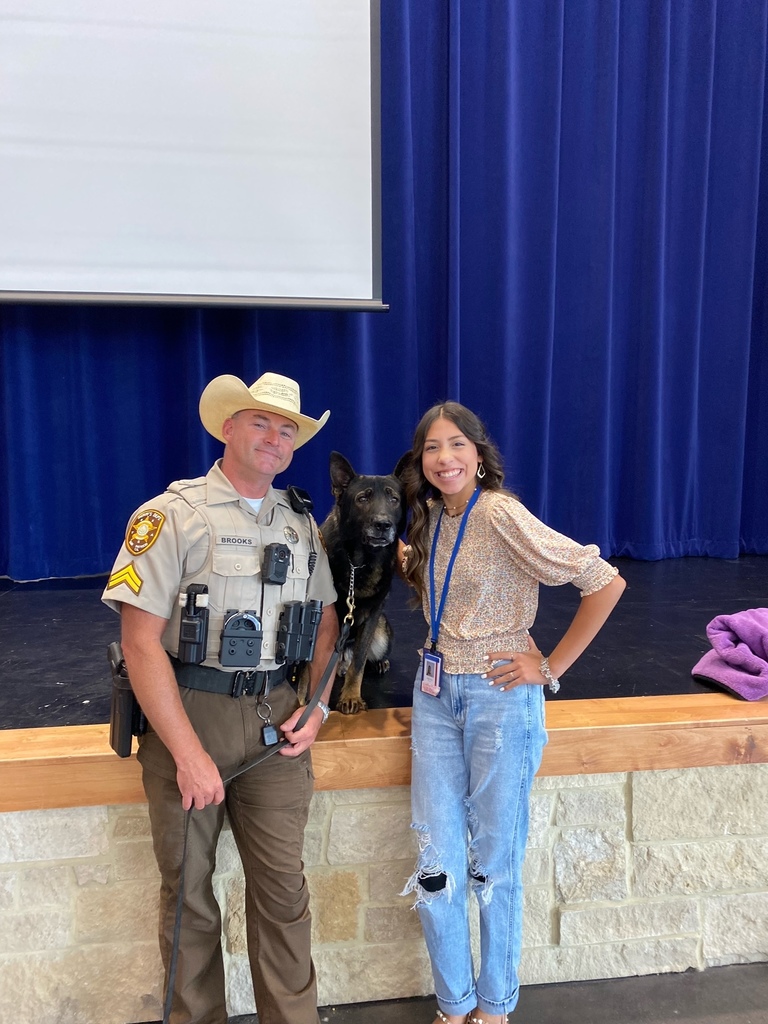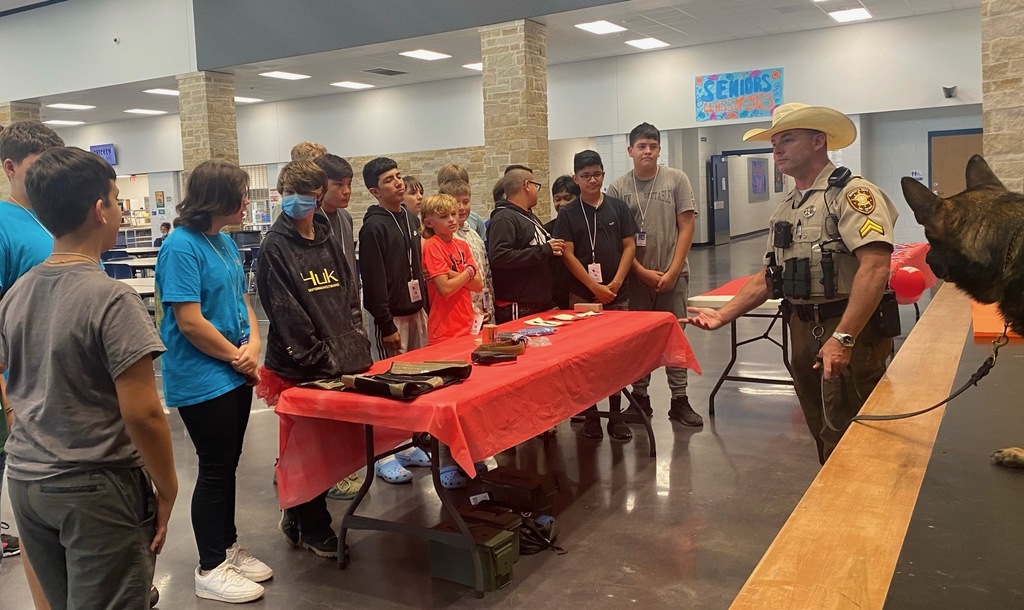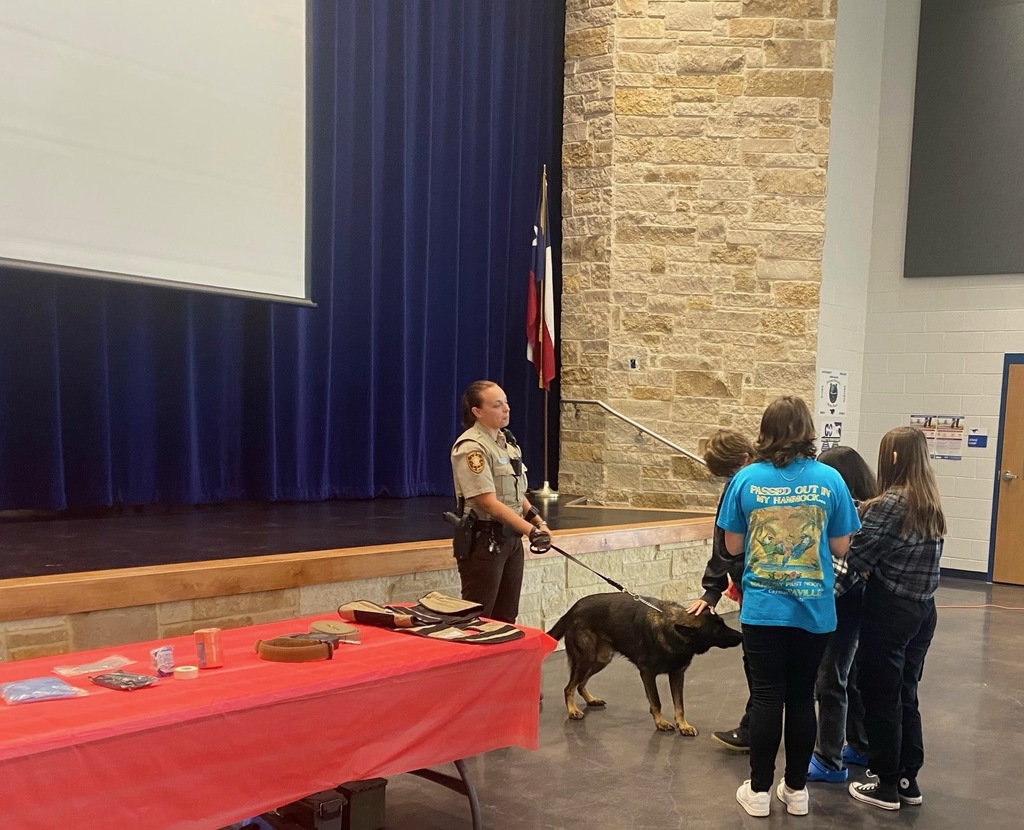 🎃Halloween is less than one week away! Students in Mr. Mayer's Adaptive Education classroom have been decorating pumpkins. What are some things you've been doing to get into the spooky spirit?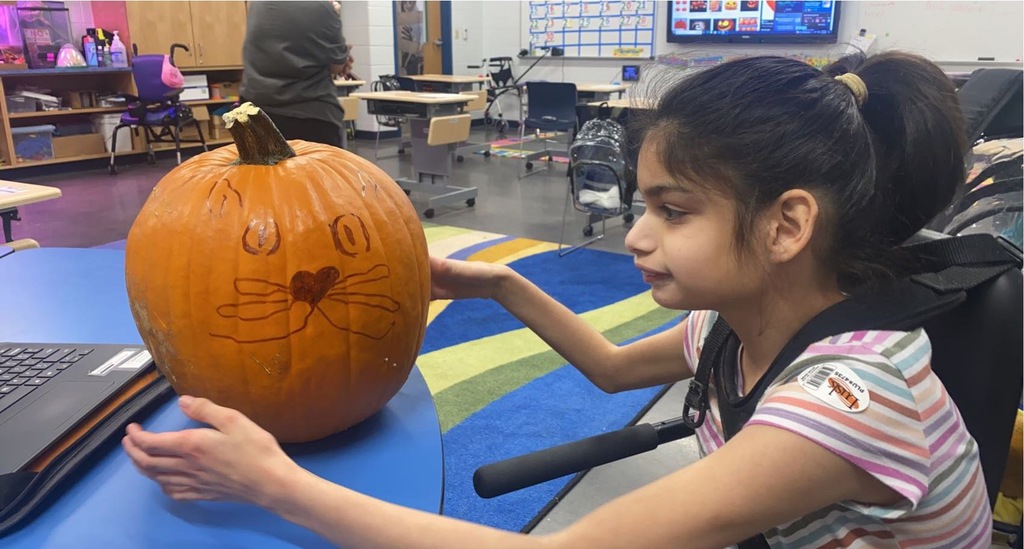 Keeping kids safe and healthy is a number one priority for parents and educators. During #RedRibbonWeek, take the opportunity to talk with your kids about drugs and how to live a drug-free life.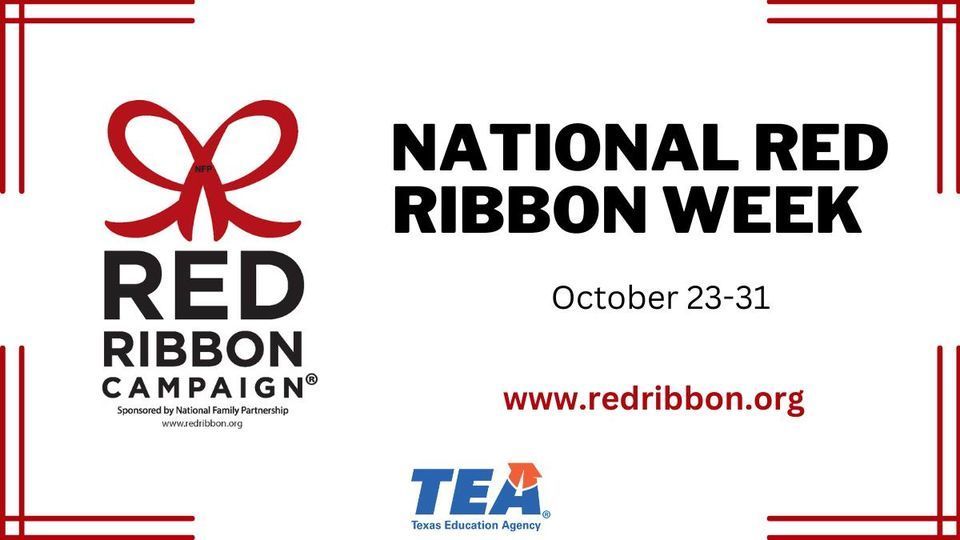 ACCELERATED ENRICHMENT ACADEMY WEEK: This week has been an opportunity for students to receive specialized instruction and additional academic support. Students participated in hands on instructional content, which included things like: -🐮🐷🐥 Visit to the Sinton Show Barns to learn about farming, ranching, local crops, and animals -Cause & Effect Activities -Roll & Draw Art Fun -Science, Technology, Engineering & Math (STEM) Hands On Building -Camp 'Read A Lot' Our students learned while having fun.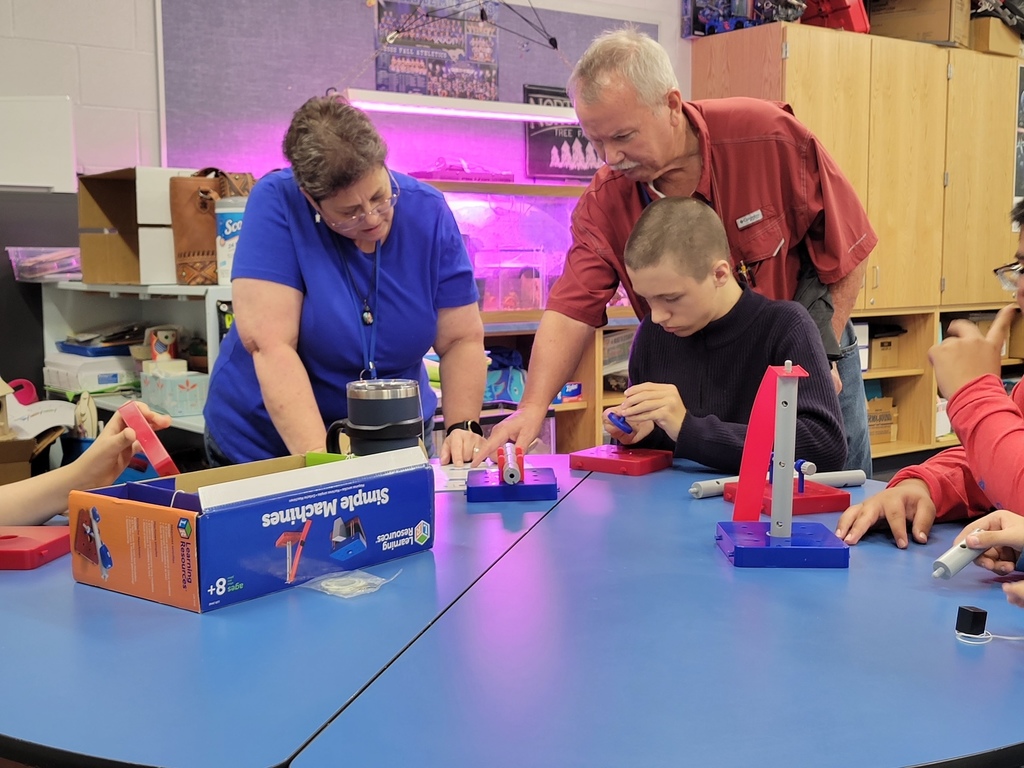 We successfully completed our 2nd Substitute Orientation of the school year, where we added over 25 additional substitutes to the Mustang Family. Training included participants gaining knowledge on classroom management, safety protocols, accident prevention, student safety, and additional compliance content. Did you know by the time students graduate high school, they've spent one full year with a substitute teacher? They play a vital role in student success!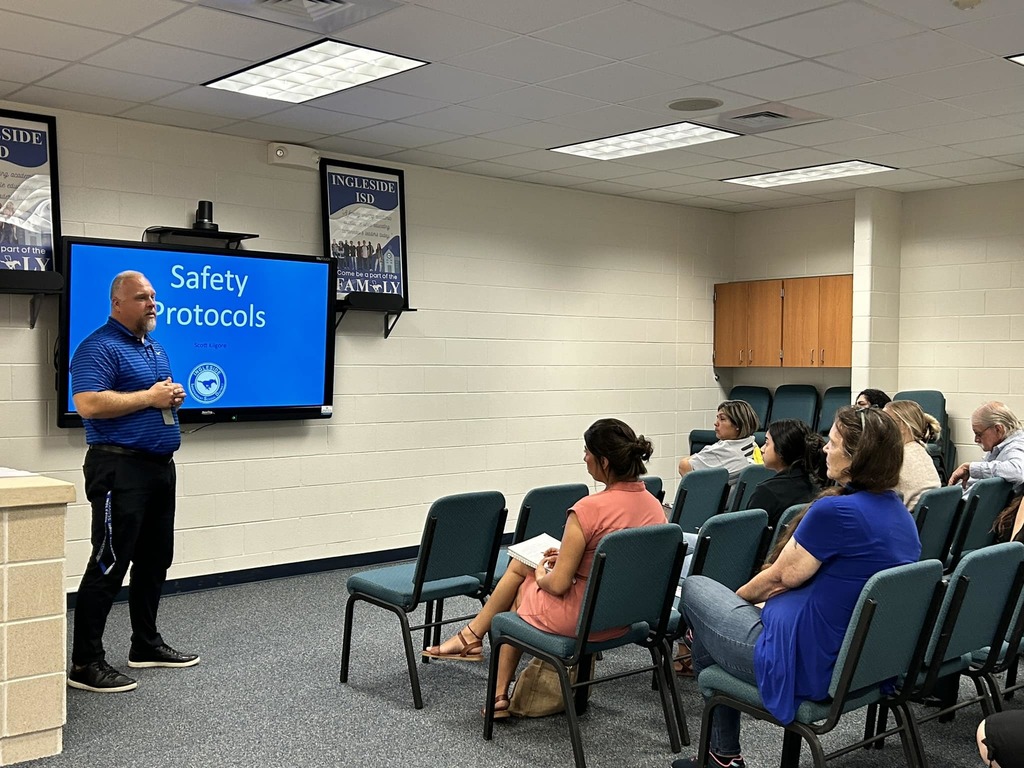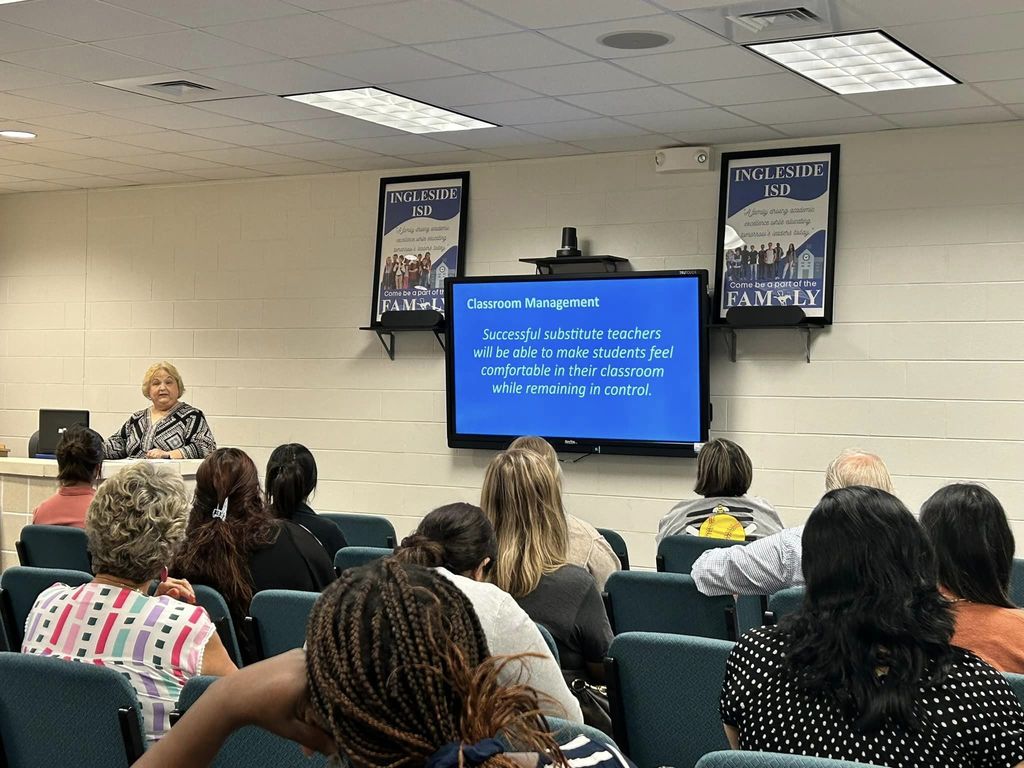 🐰🐥🐟PETS AS POSITIVE REINFORCEMENTS: When asking Mr. Mayer, Adaptive Education Teacher at Leon Taylor Middle School, about what motivates his students in the classroom, he says he takes each student's interests to heart and then incorporates that into his lessons taught. So what does he do next? Mr. Mayer orders tadpole eggs and shrimp eggs online and has them delivered in the mail to his class! We got to see the students' reactions when their TA's, Ms. Ramirez and Ms. Hernandez, unboxed the eggs. Let's just say they were definitely curious and intrigued. Mr. Mayer also brought rabbits and ducks into his room! Over the last few weeks, the students have been learning about ecosystems and the plants and animals that live in them. Students are now working on their box dioramas and demonstrating the major biomes that are represented. Talk about applied science! PS- We've heard that the tadpole eggs have hatched and are officially growing legs! 🐸 We can't wait to hear what happens next.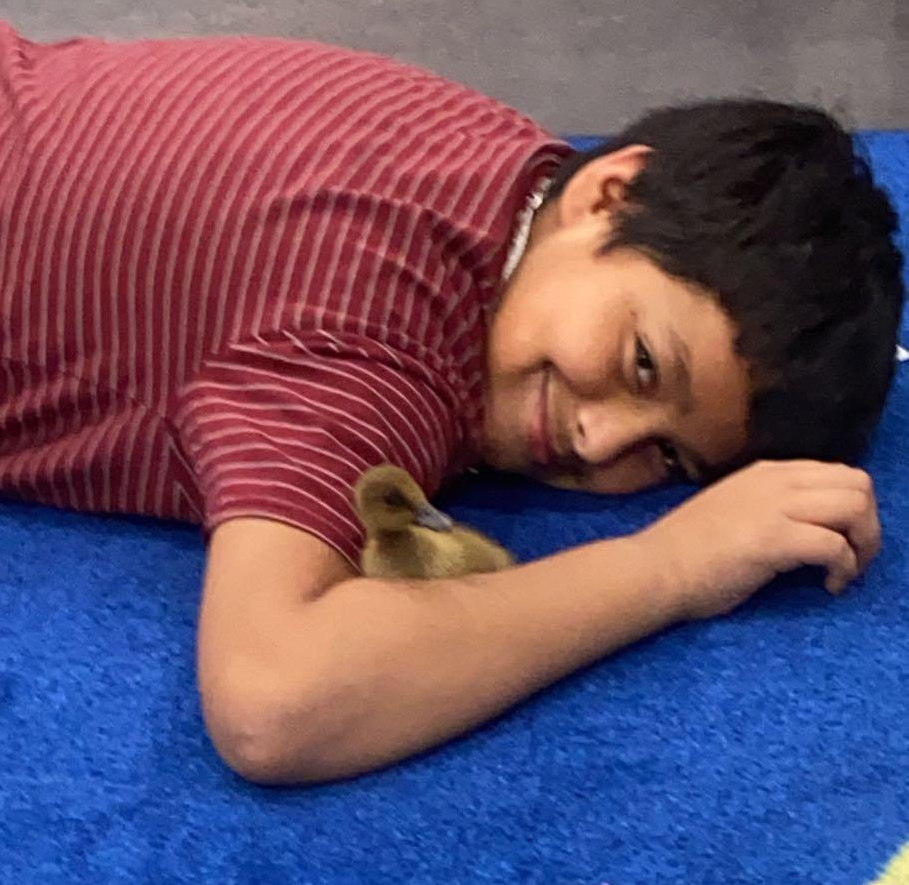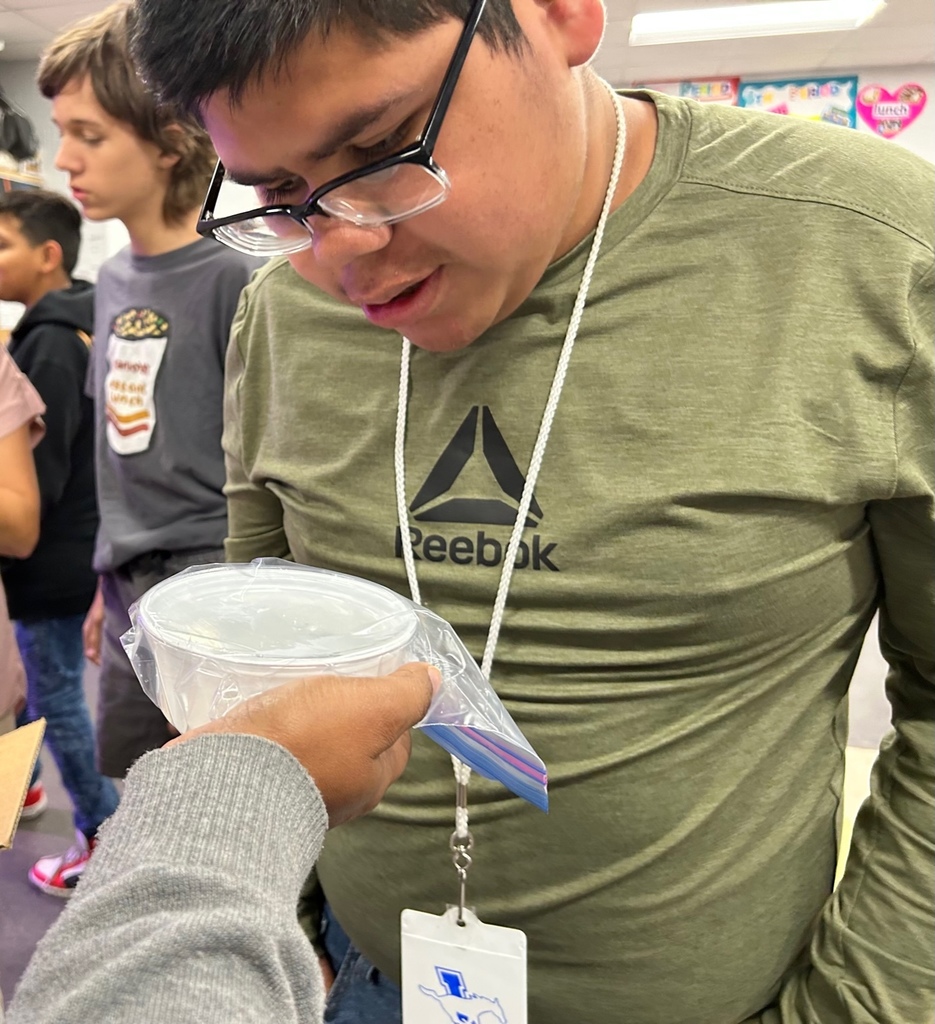 BOO! 👻🎳 Join us as we raise money to enrich teaching and inspire learning! The Ingleside ISD Education Foundation will be holding a 'Boo'ling Tournament on Sunday, October 30th. There will be prizes, a costume contest, great food & more! To register, or for more information, please contact the Education Foundation President, Rene Contreras.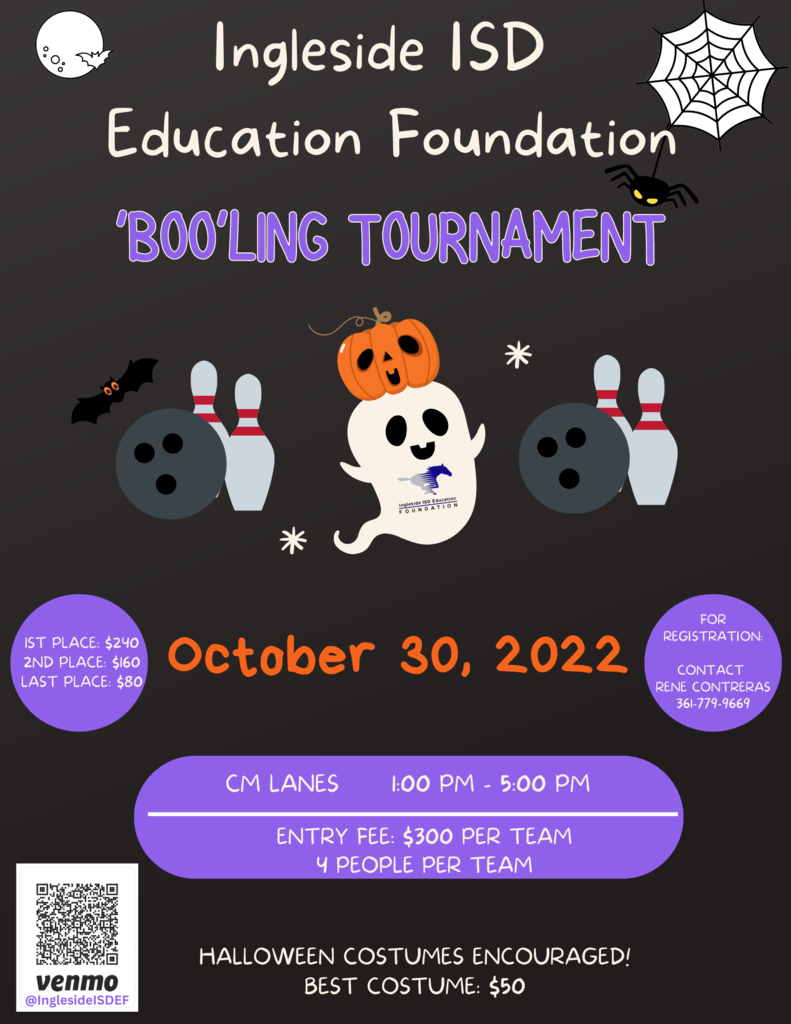 NATIONAL COACHES DAY: This special day honors men and women who inspire us to work harder and do our best. Coaches motivate others and drive individuals to work together as a team. Our Ingleside ISD coaches are incredible! Take time to think about a Coach you'd like to celebrate today and make sure to share how he or she is appreciated!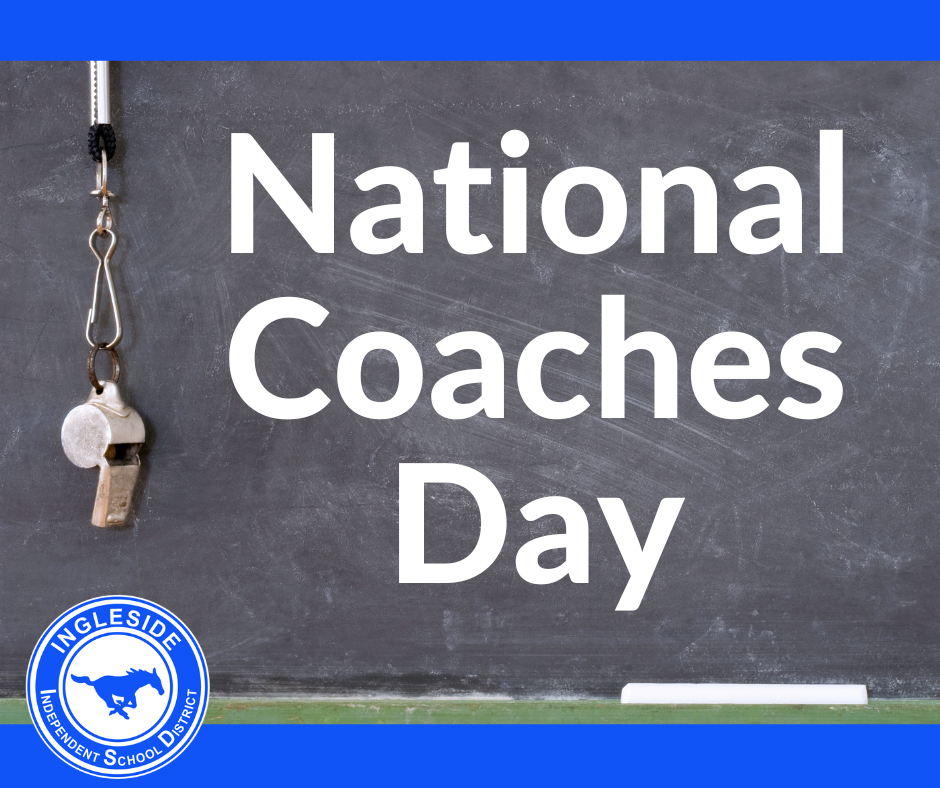 WORLD TEACHER'S DAY: On October 5th, take time to celebrate World Teachers' Day. Considering that teachers mold future generations, taking one day every year to say "thank you" is the least we can do. No matter where you are in the world today, remember that teachers matter! We are so thankful for our dedicated Teachers at Ingleside ISD. #ThankATeacher