We have been made aware that Ingleside Primary School is experiencing a power outage. Nevertheless, school WILL still continue as regularly scheduled, as there is natural lighting in all classrooms. The most recent update from electrical providers has a power restoration ETA of 10:30 AM. We will provide updates as they occur. We will see you soon, Mustang Family!
SAVE THE DATE: Join us for an evening of fun on Thursday, May 5th. Ingleside ISD will be holding the Family Engagement & Community Fair where over 50 different local businesses and non-profits will be coming together to provide FREE giveaways and information for parents and students. There will be food trucks, FREE face painting, and more!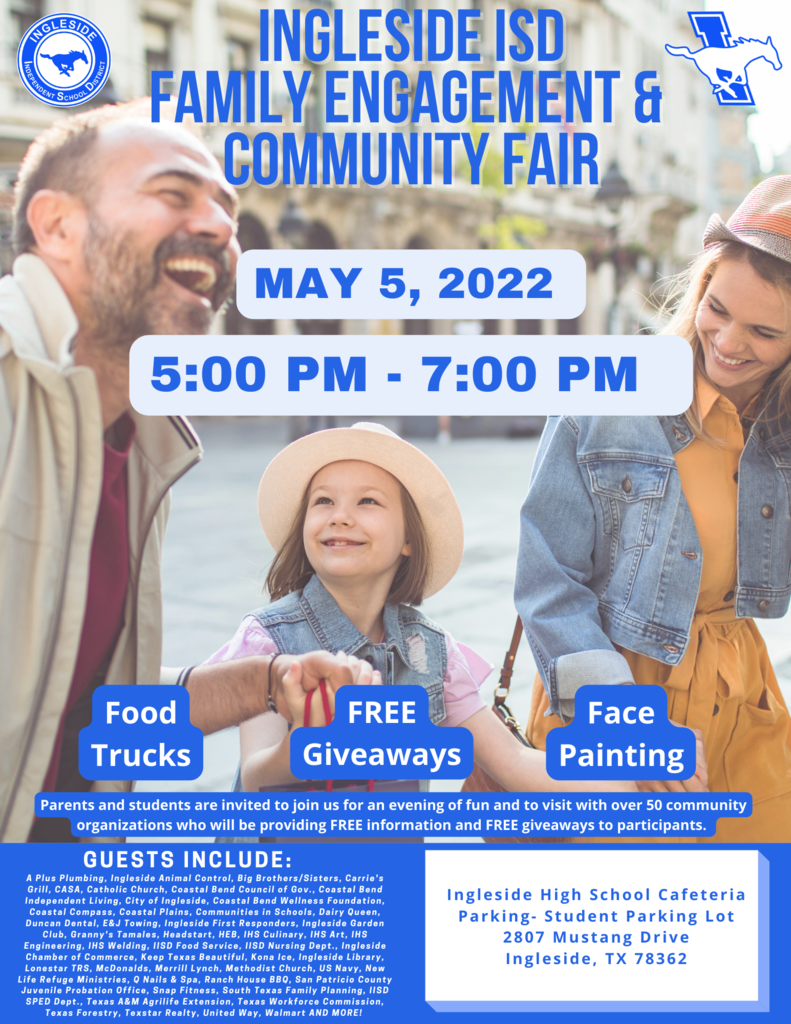 The Special Education Department will be hosting a meeting for parents of students with Dyslexia and other related disorders. We invite you to meet the staff who are working with your child and to learn more about the program. All IISD parents are welcome to attend. Make plans to join us on April 21st at 5:30 PM.
Parents of students currently enrolled in 5th, 6th, and 7th grade--please join us on April 20th for an important meeting concerning updates for your child in the upcoming 22-23 school year.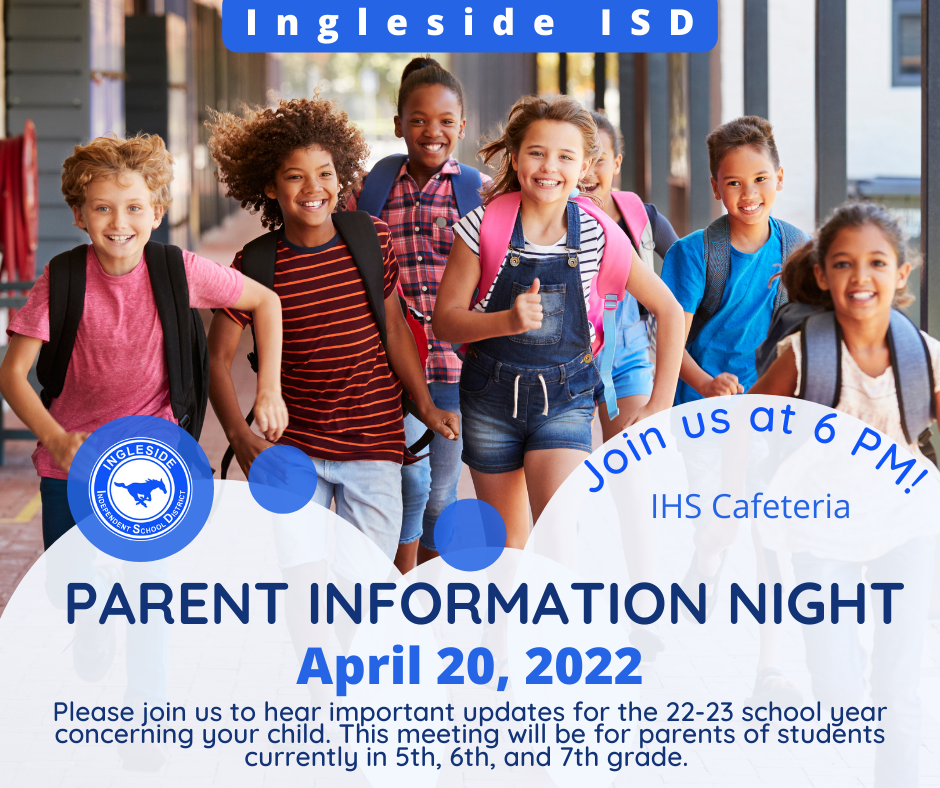 EXCELLENCE IN EDUCATION: Congratulations to Assistant Principal of Gilbert J. Mircovich Elementary, Mrs. Kathleen Davis. She was selected as a semi-finalist for the H-E-B Excellence in Education Award! Out of 1500 applications, she was 1 in 50 selected for this accolade. For her passion and dedication to education, she was given this special honor and a $500 HEB gift card! Way to go Mrs. Davis!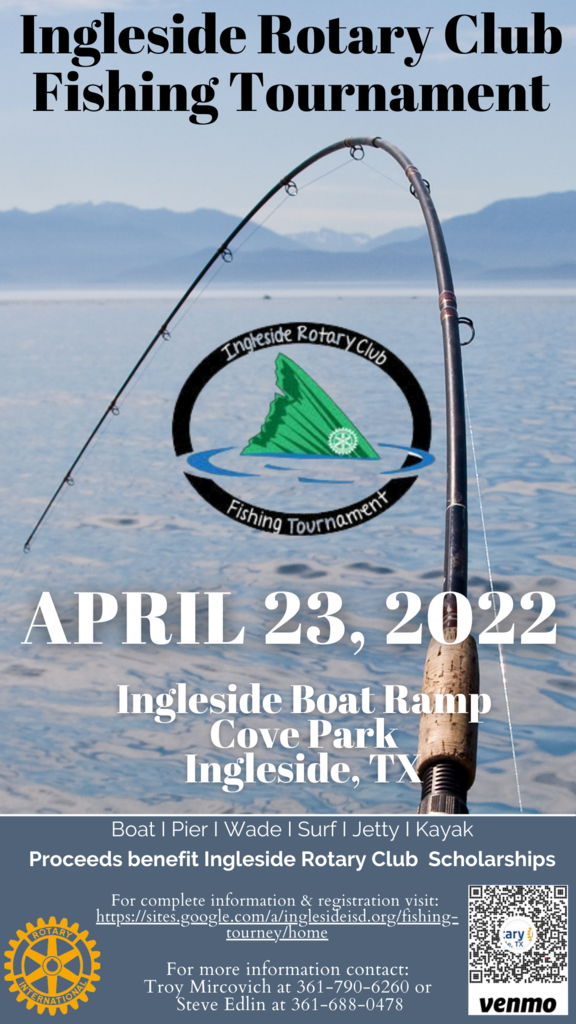 Paraprofessional Appreciation Day honors educators such as teacher's aides and instructional assistants who often provide teachers with administrative support, work with students outside of the classroom, and provide one-on-one support for students who have disabilities or special educational needs. On April 6th, Ingleside ISD recognizes the vital work paraprofessionals do and thank them for their contributions to our Mustang Family!
ASSISTANT PRINCIPALS WEEK: This year, our celebration takes on even greater significance as we recognize all that Assistant Principals have conquered amid the pandemic. Through it all, Ingleside ISD Assistant Principals have demonstrated unwavering leadership—becoming a source of strength and inspiration for us all. This week we celebrate their hard work and dedication. Happy Assistant Principals Week!
SCHOOL LIBRARIAN DAY: On April 4th each year, National School Librarian Day recognizes the professionals who keep the school library in working order. School librarians spend long hours keeping the library organized. They are also dedicated to helping our children find the resources they need to continue learning. School librarians are the people who create an environment where students can learn every day of the year. Their work is an impressive accomplishment.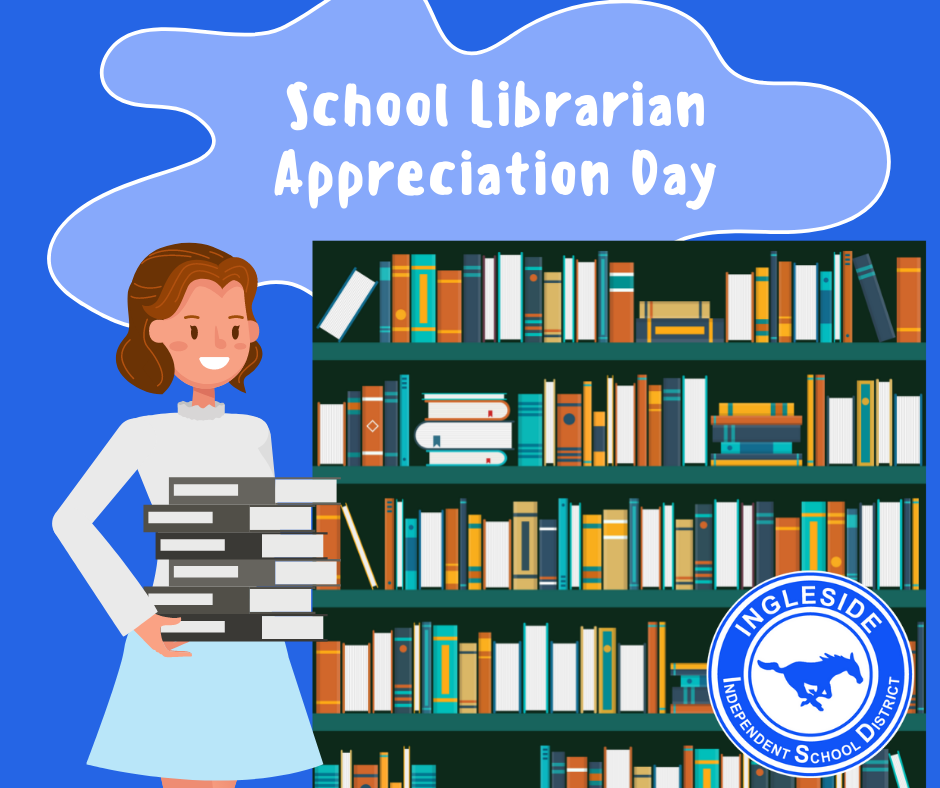 12 female students from Ingleside High School represented their school at the Women in Industry conference in Galveston, TX. They learned about motivation, career strategies, and networking to create their own success stories in their futures!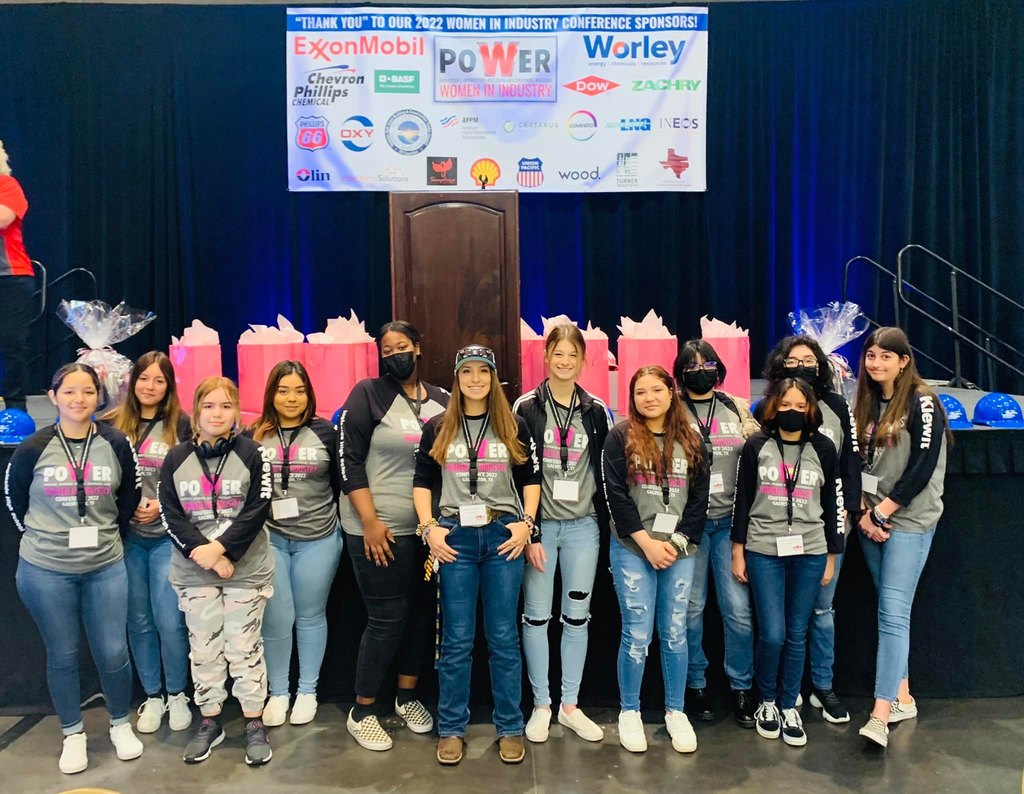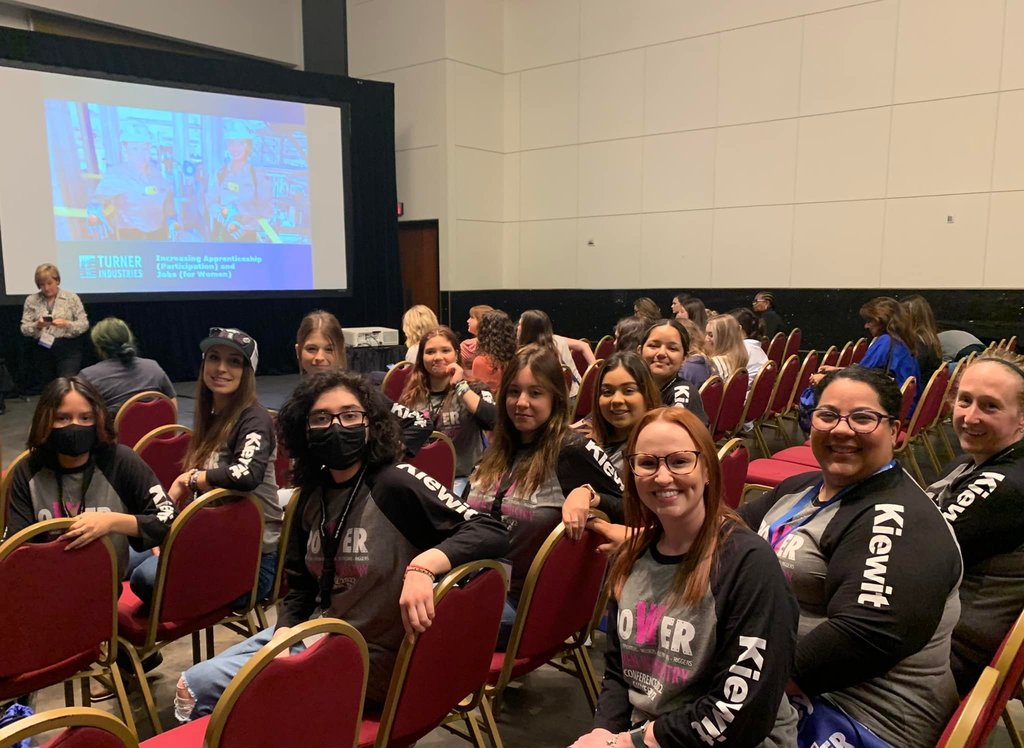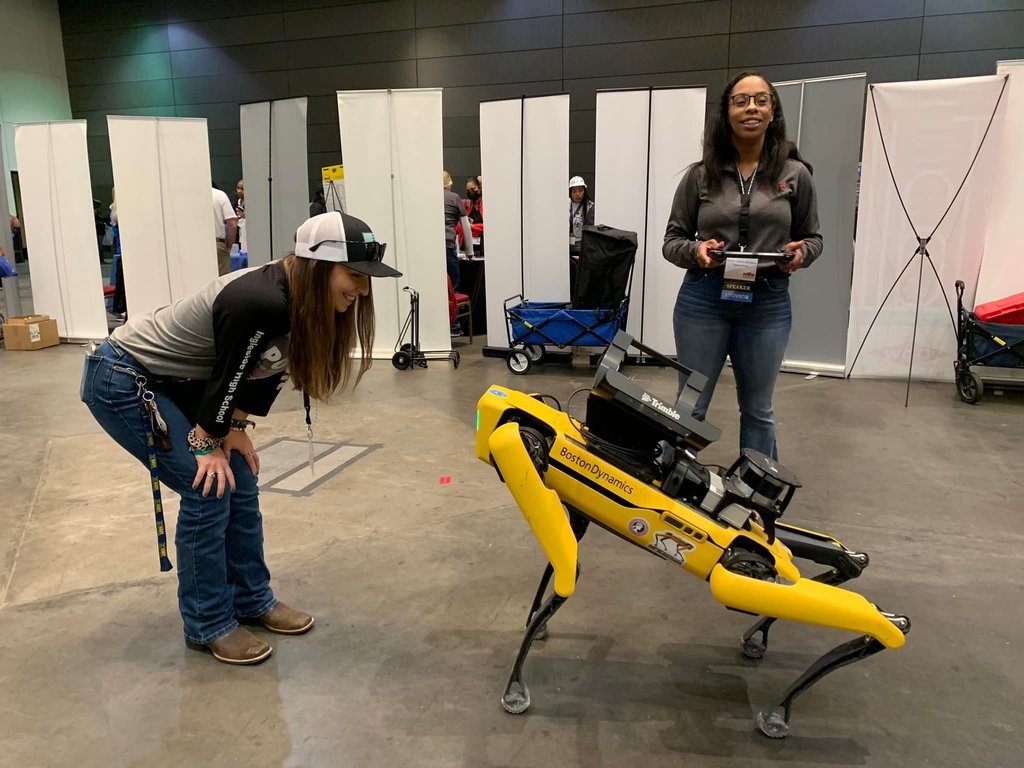 CAREER DAY: Students at Gilbert J. Mircovich Elementary got to learn from various professionals and student experts from Ingleside High School who are in the Culinary, Welding, and Welding CTE programs. Needless to say, our students at GJM have many career fields to consider as they map out their futures.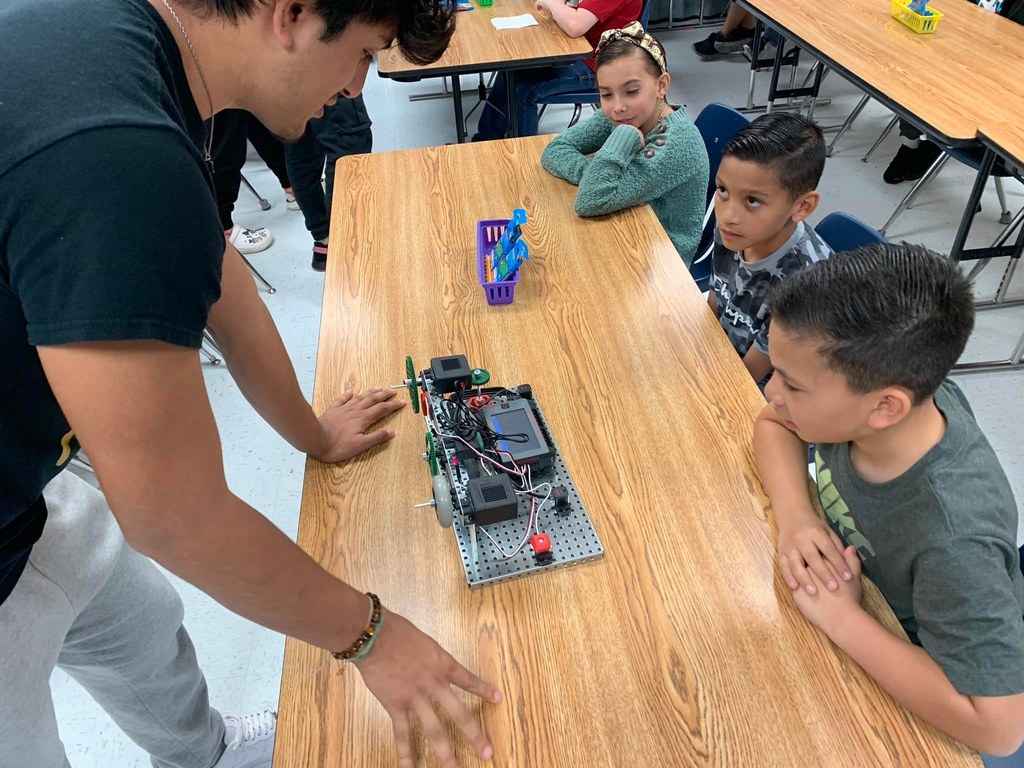 We are so proud of these ladies who are continuing their academic & athletic endeavors. Seniors, Emily Jimenez and Hannah Colyer, signed with colleges to pursue their future aspirations and goals. Emily will play soccer for Schreiner University in Kerrville, TX and Hannah will be cheering for Austin College in Sherman, TX. Congratulations to these hard working ladies, you've made your school and community so proud!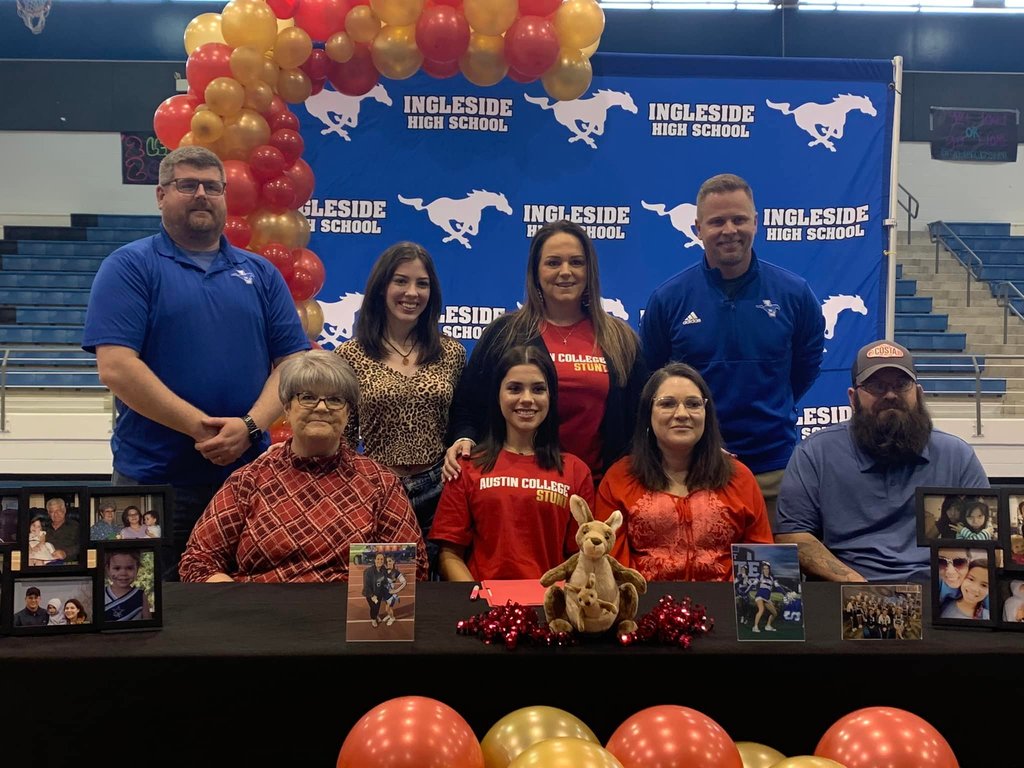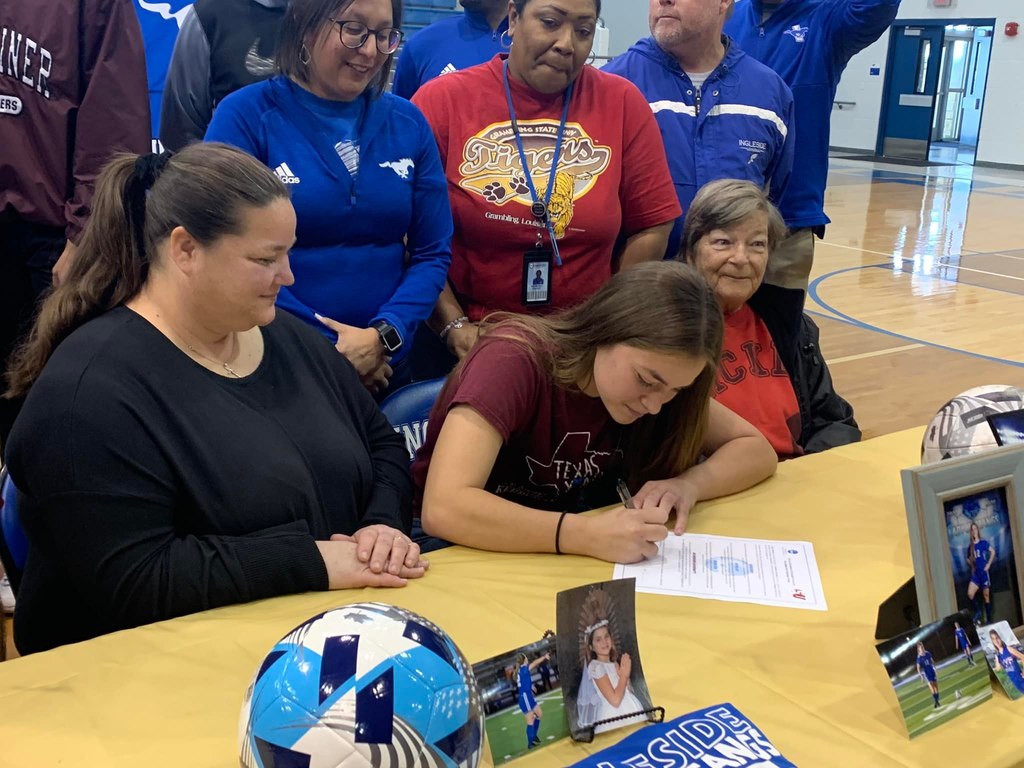 Congratulations goes out to, Jaxon Mabile, of Ingleside Mustang-Athletics, as our Student Athlete of the Week! Jaxon, a senior, is ranked 26th in his class and has a 3.86 GPA. He's been a multi sport athlete at Ingleside in both football and powerlifting. Jaxon, will attend Texas A&M Kingsville next fall where and pursue a degree in Civil Engineering. He recently qualified for Regionals in Powerlifting and will compete this Friday in Bishop. He was also recently named Outstanding Lifter at the Agua Dulce Meet, where he won his 181 pound class with a total of 1700 pounds. He is also now a 2-time Student Athlete of the Week. Keep being a great role model Jaxon! The Student Athlete of the Week is presented by: Deanna Stuart: Allstate Insurance Agency. Pictured are: Coach Jimenez and Jaxon Mabile.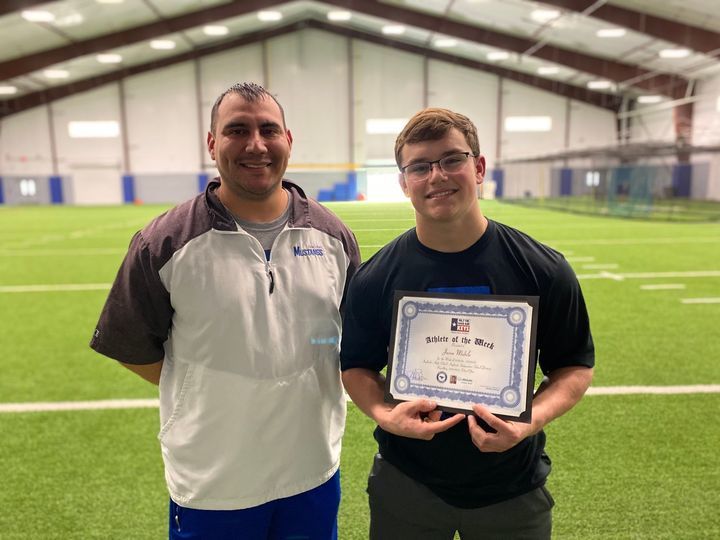 SUPPORTING IHS BAND: This fundraising event will be taking place today (3/9) from 5:00 PM to 8:00 PM at the Ingleside Whataburger. Join us in an opportunity to support the Ingleside Band-- Supporting schools never tasted this good!

HAPPY DIAGNOSTICIANS WEEK: Educational Diagnosticians are certified professionals with skills in identifying learning disorders. In recognition of the critical role that these individuals play in providing all Ingleside ISD students with a high-quality education, we celebrate Texas Educational Diagnosticians' Week!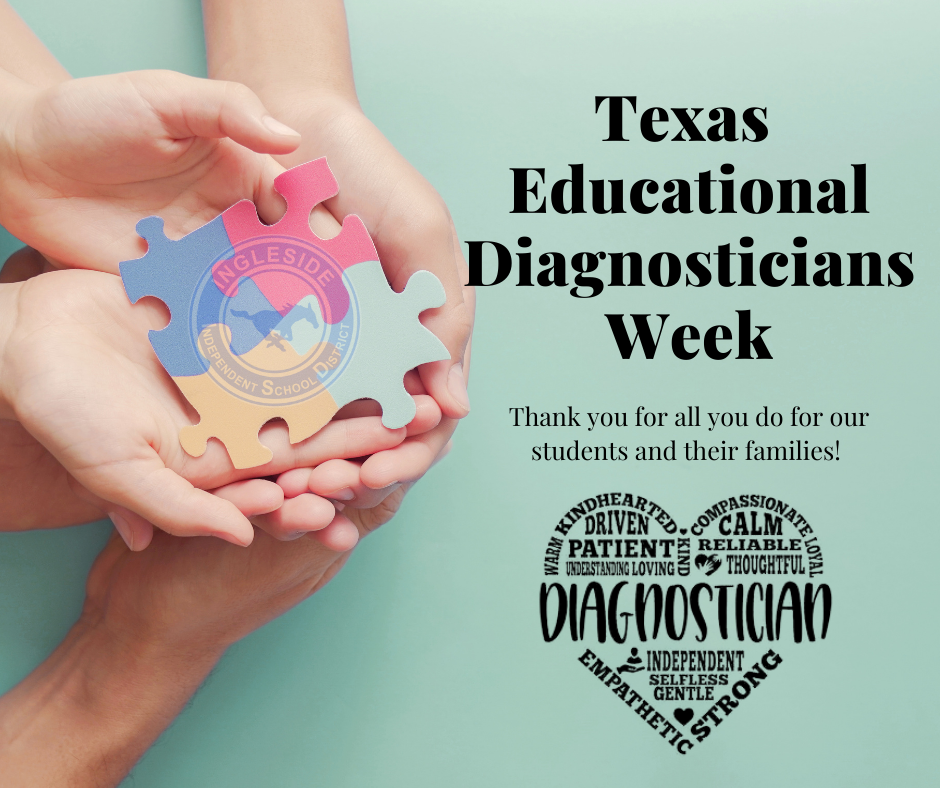 Happy Maintenance Worker Appreciation Day! We'd like to take a moment to thank the hardworking men and women of Ingleside ISD who keep our campuses and facilities in tip-top shape! They keep our campuses in working order. For example, when your AC is running nice and cool at school, thank a maintenance worker. When the water & plumbing is working, thank a maintenance worker. And when the electricity and lighting is fully operational, thank a maintenance worker. There are plenty of reasons to say thank you to these outstanding members of the Ingleside ISD team!

HAPPY BIRTHDAY DR. SEUSS! Students at Ingleside Primary School dressed up to celebrate this special occasion by wearing special hats and wacky attire to honor the author of countless books loved by so many children. The annual event is part of Read Across America, an initiative on reading created by the National Education Association. This motivational and awareness day calls all children and youth in every community across the United States to celebrate reading.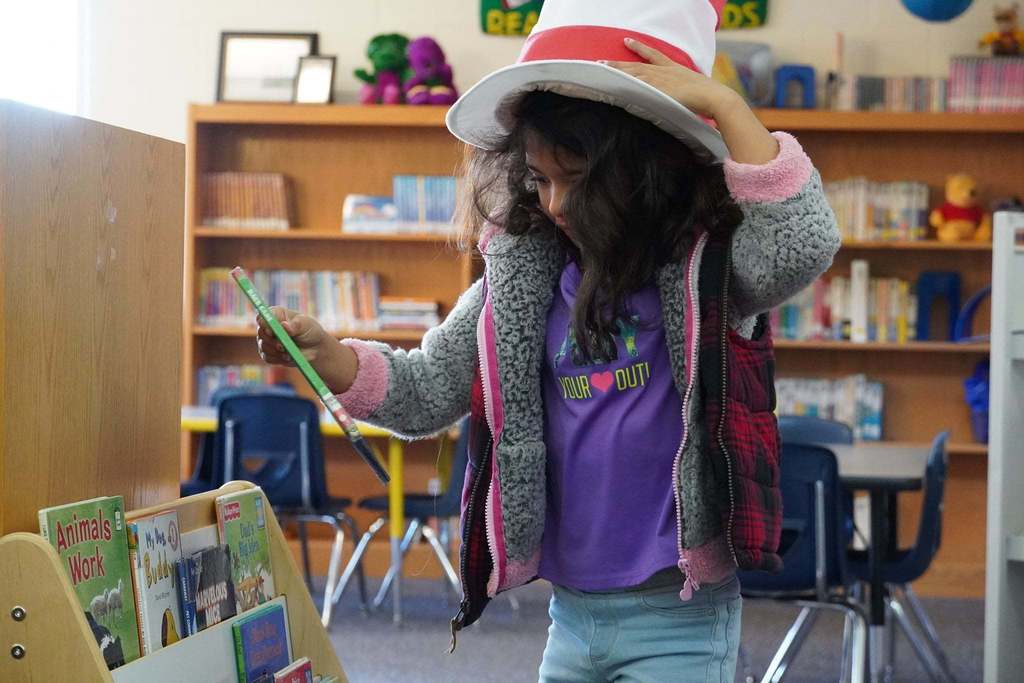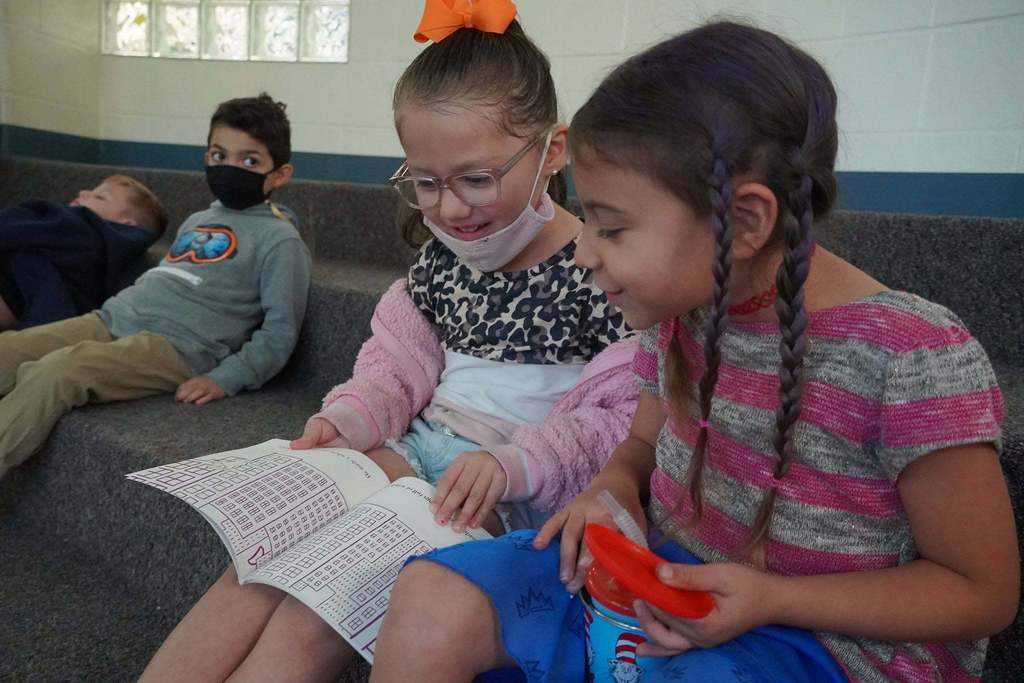 OUTSTANDING PERFORMANCE: Some outstanding Ingleside High School Students were recognized by the The College Board for their performances on the Preliminary SAT. This important test, known as the PSAT is a practice version of the SAT exam. You can only take the PSAT once per year, and many students take the test in both 10th and 11th grade. If you earn a high score on the PSAT your junior year, you could qualify to receive a National Merit Scholarship. The PSAT is 2 hours and 45 minutes long and tests your skills in reading, writing, and math. Needless to say, they did very well! Let's give the following students a round of applause: Mia Ortiz - National Hispanic Recognition Award/National Rural and Small Town Recognition Award Alexander Robinson - National African American Recognition Award/Rural and Small Town Recognition Award Bianca Torres - National Hispanic Recognition Award/National Rural and Small Town Recognition Award Virginia Hemming - National Rural and Small Town Recognition Award