Early release this Friday, November 12th, due to the Mustang Playoff game in San Antonio. Busses will be running. Go Mustangs!!!!

Community Pep-Rally! Happening THIS Thursday, November 11! Come out and support our Mustangs as they get ready for the first round of Playoffs! #MustangFamily #MustangPride
Attention Mustangland: IHS students are SAFE! We went into a "Hold" today because we had previously scheduled the drug dogs, which is common practice. We were not made aware of the situation at the other district until after we went into hold. Again, our students are SAFE!

Save the Date! November 3, 2021 is the next Blood Drive at IHS! Be sure to sign-up soon --
https://bit.ly/3lvYC9r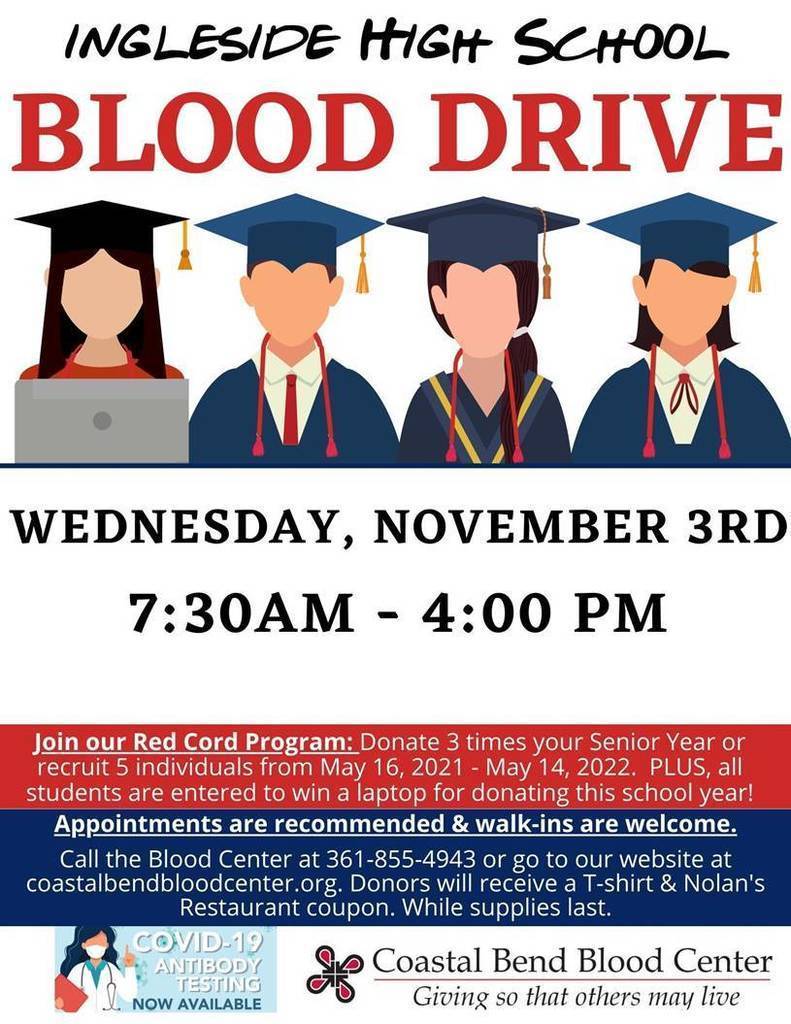 Reminder! October 29 is an early release day for all campuses!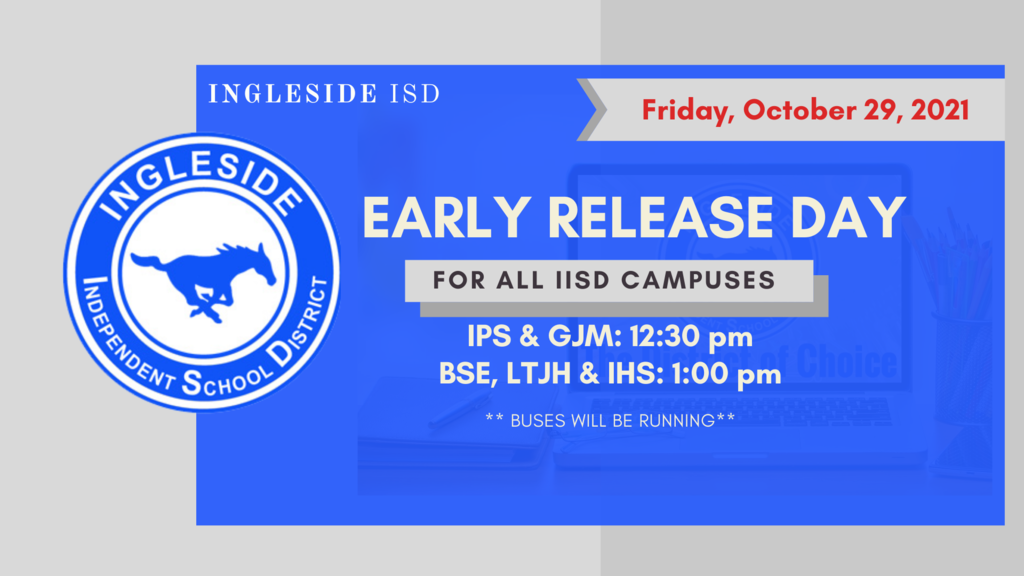 That Going Band From Mustangland has advanced to area competition! This Monday, October 25, we invite parents & community members to watch the band perform their contest show during practice at Mustang Stadium from 7-8 PM. On Saturday, October 30, the band will perform their show for Area competition at 9:00 AM in Calallen. If they make the finals they will perform again that evening. Audience applause and support are very helpful for our students when they compete so we hope to have lots of people in the stands in Calallen! Come support your Mustang Family!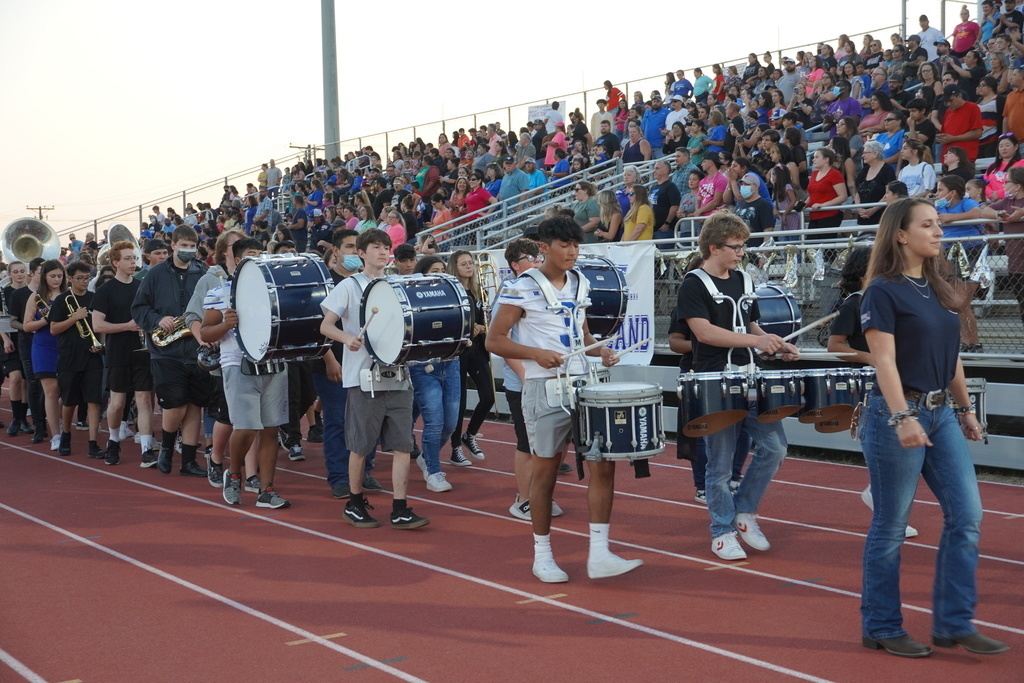 Register Today!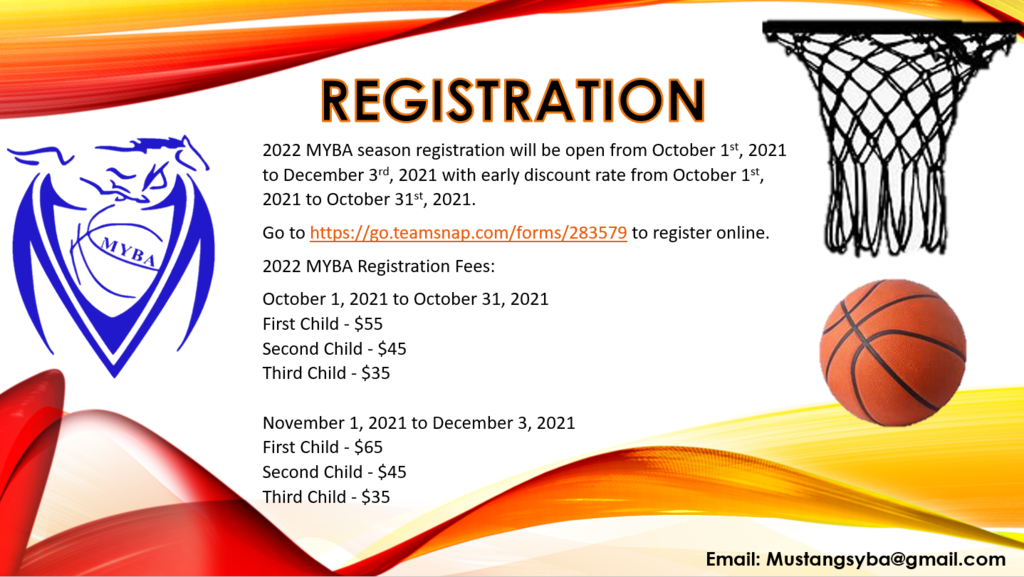 Happening This Weekend!

NEW Student Guidelines for Home Football Games. Please Read!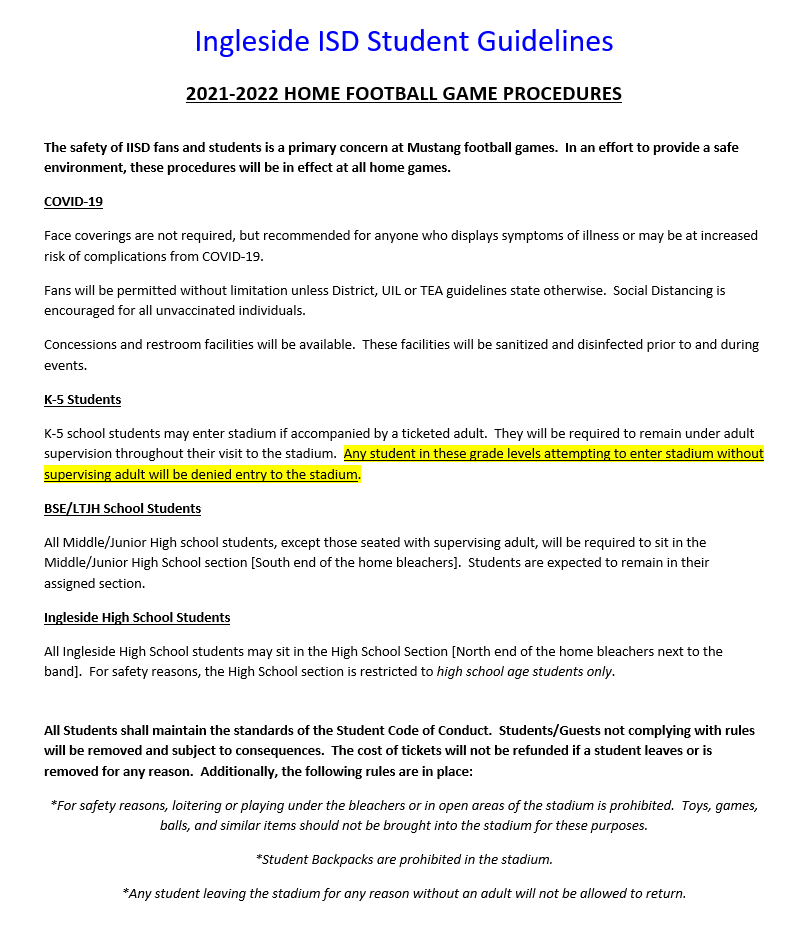 Red Ribbon Week -- October 25 - 29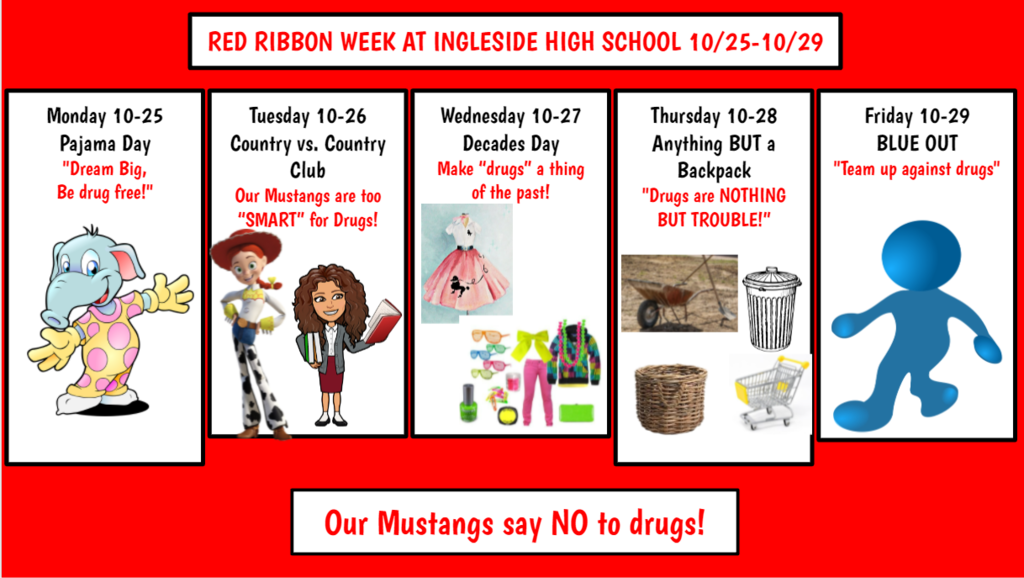 Senior Pictures tomorrow and Thursday!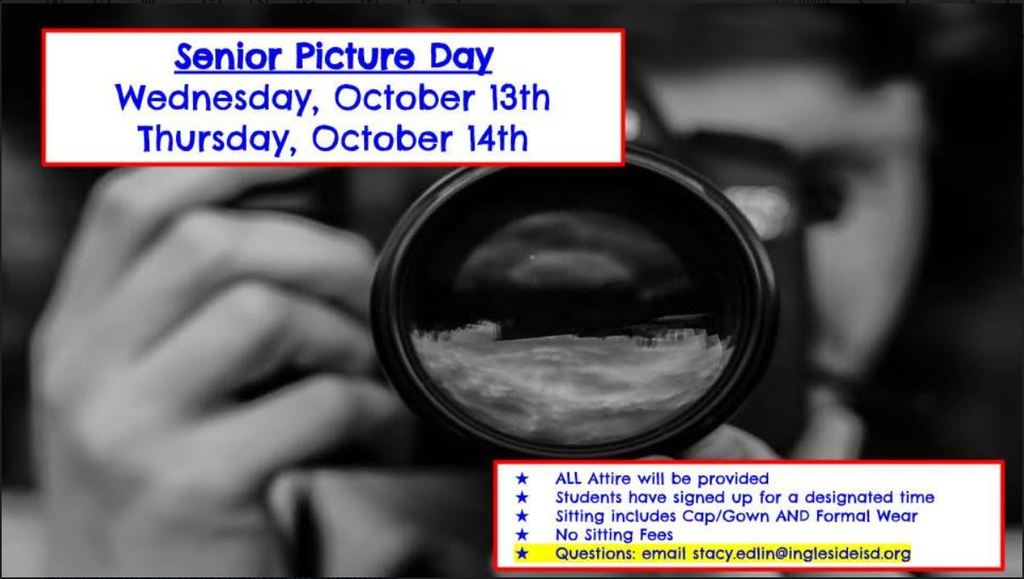 It's Pumpkin Contest Time! Here are the rules for entry for LTJH and IHS students!! We can't wait to see what you all come up with!

Looks like Ms. Whitehurst has some extremely talented students in her Chemistry class at IHS! Way to go Mustangs!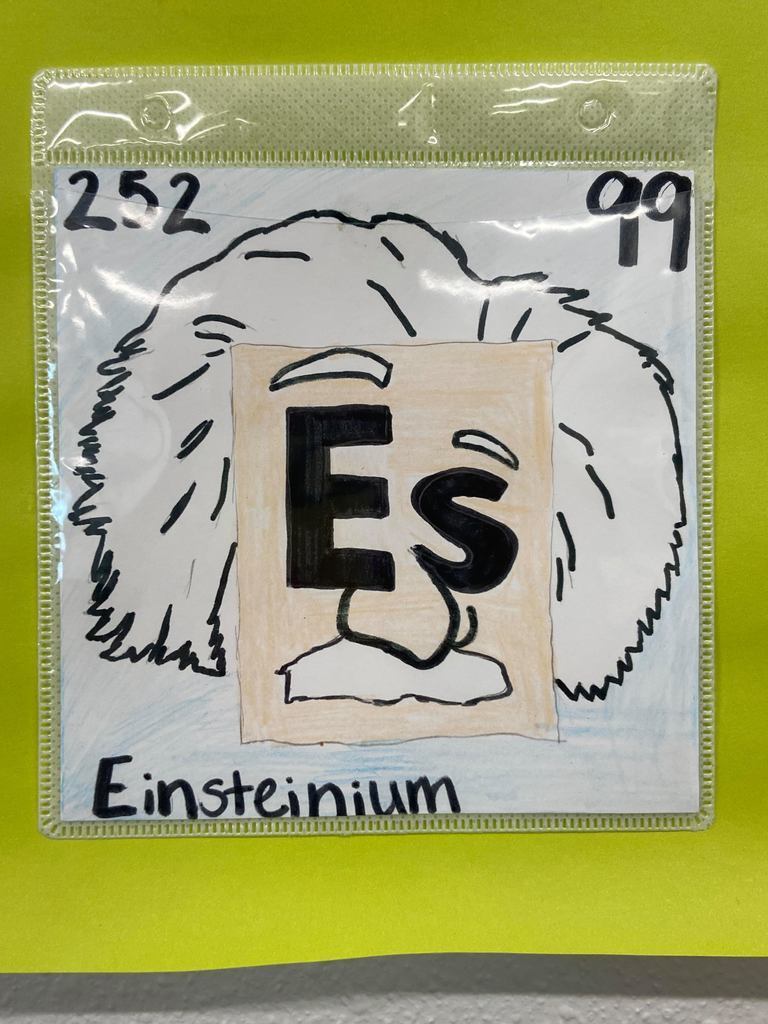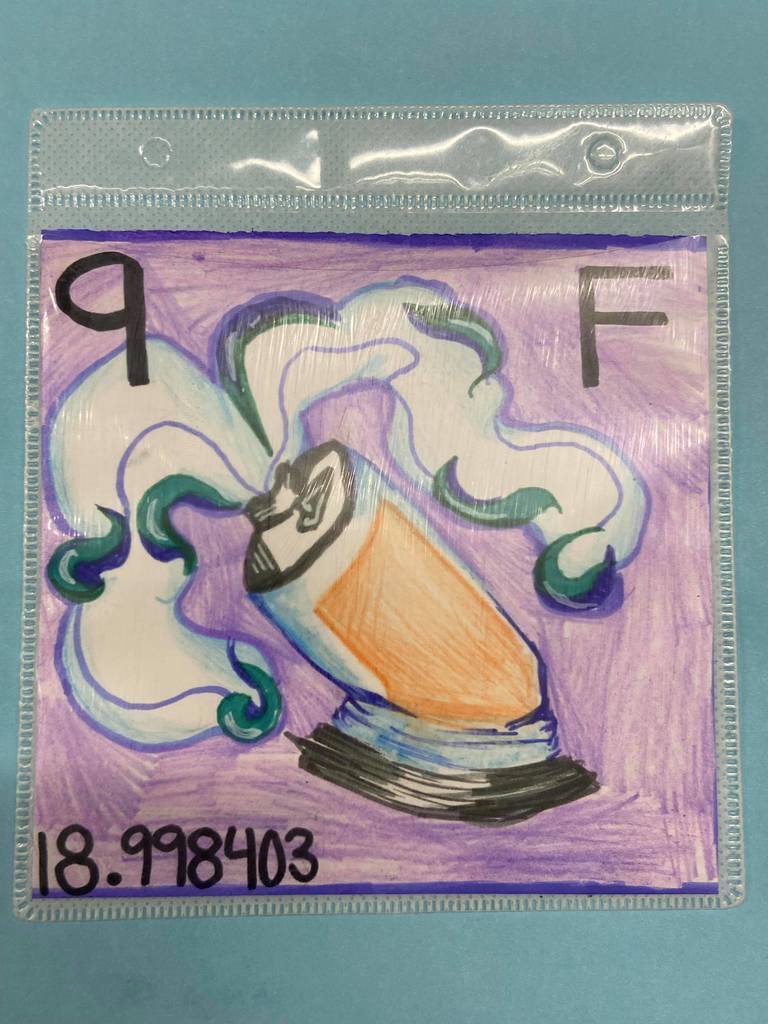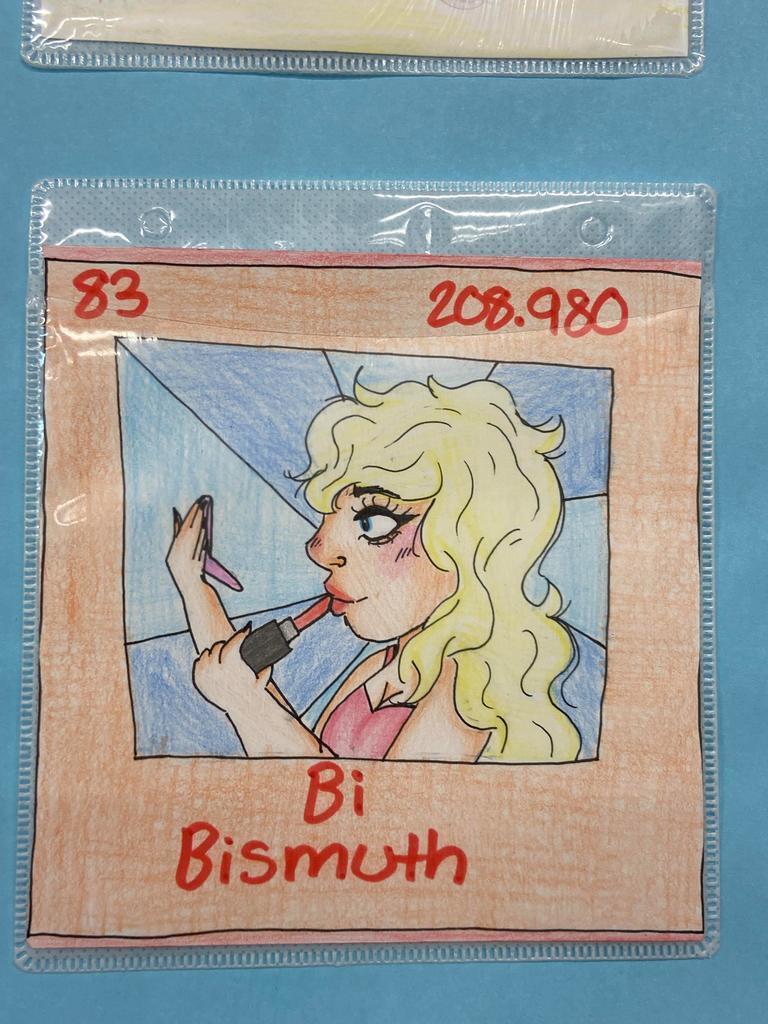 Pfizer Shot Clinic Happening tomorrow at the IHS Lecture Hall from 4-6 pm. Children must have a parent present to get vaccinated. If you attended our last event, please come to get your second dose if you have not already done so. These clinics will take place every 3 weeks!

Friday, October 1st -- NO School for IISD Students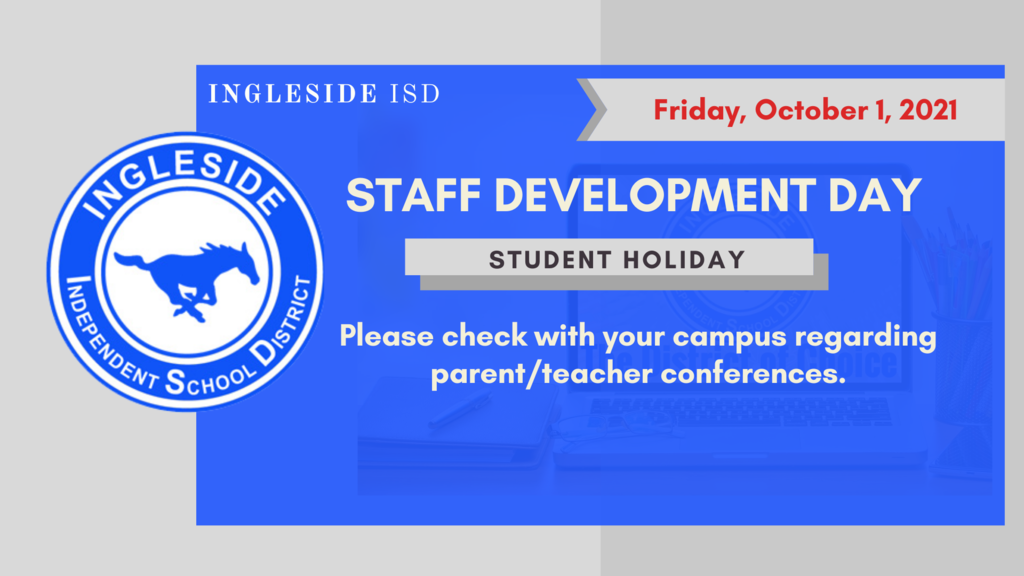 Parents, Our phone system at all campuses seems to be having issues receiving incoming calls. The company that provides our phone services is aware and they are working to correct the issue. Please be patient as we work to fix the problem. We apologize for the inconvenience.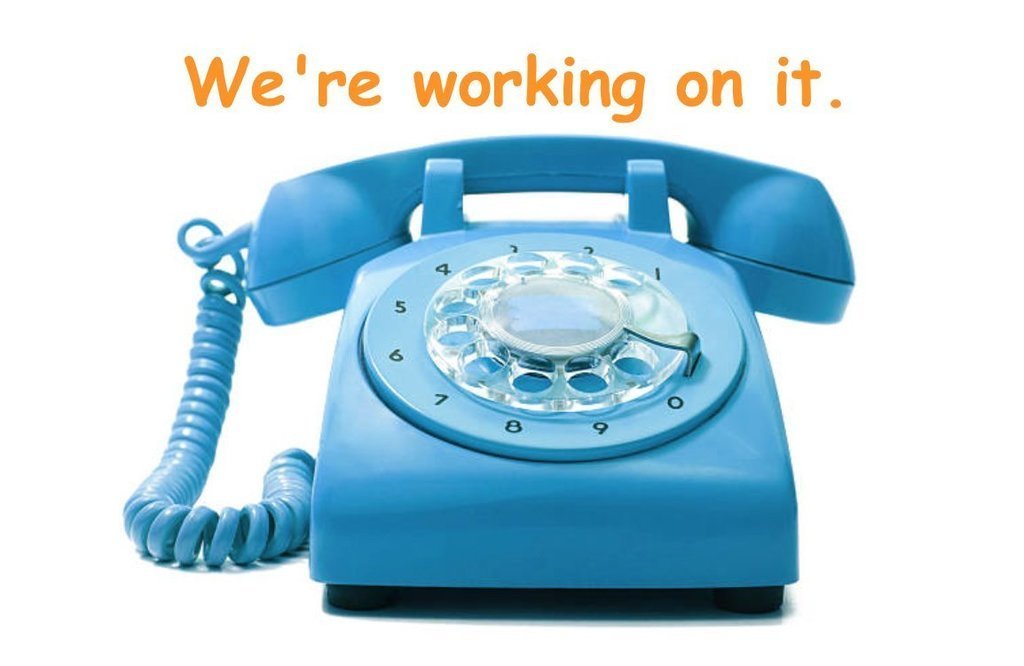 Happening next Monday! 1st Meeting for Project Graduation 2022!

REMINDER! Friday, September 24, is NOT a half-day. On the school Calendar, Friday, September 24 was originally a scheduled half-day. It was later amended and it is now a FULL REGULARLY SCHEDULED DAY for all IISD Campuses.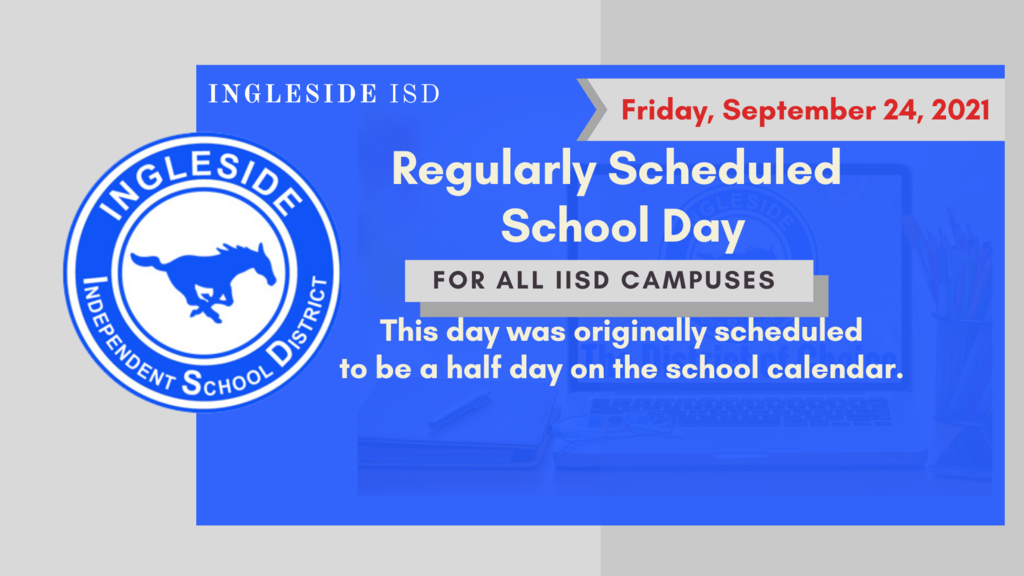 HAPPENING TODAY -- Pfizer Vaccination Clinic -- Today, September 21, 2021 -- IHS Gym Ages 12 & Up! **Children under the age of 18 must have a parent present.** Open to the entire community!

HAPPENING TOMORROW -- Pfizer Vaccination Clinic -- Tomorrow, September 21, 2021 -- IHS Gym Ages 12 & Up! **Children under the age of 18 must have a parent present.**