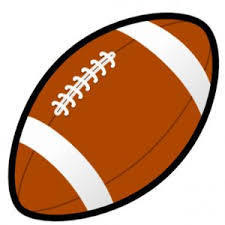 IISD Home Football Procedures
Maria Thompson
Wednesday, October 02, 2019
In preparation for the next home football game on October 11, please see the guidelines below for district wide procedures. Thank you for helping keep our students safe!
2019-2020 IISD Home Football Game Procedures
The safety of IISD fans and students is a primary concern at Mustang football games. In an effort to provide a safe environment, these procedures will be in effect at all home games. These procedures apply not only to IISD students, but students from any school district.
PreK-6 Students PreK-6 school students may enter Mustang Stadium if accompanied by an adult. They will be required to remain under adult supervision throughout their visit to Mustang Stadium. Any student in these grade levels attempting to enter Mustang Stadium without a supervising adult will be denied entry to Mustang Stadium.
LTJH Students & IHS Students All LTJH and IHS school students, except those seated with a supervising adult, will be required to sit in the student section (South end of the stadium, the opposite end of the band). Students are expected to remain in their assigned section.
ALL STUDENTS * For safety reasons, loitering or playing under the bleachers or in open areas of the stadium is not allowed. Toys, games, balls, and similar items should not be brought into the stadium for these purposes.
*Any student leaving the stadium for any reason without an adult will not be allowed to return. Students/guests not complying with rules will be removed. The cost of tickets will not be refunded if a student leaves or is removed for any reason.
Thank you,
Ingleside ISD